Articles
Multichannel retailing today (part 6)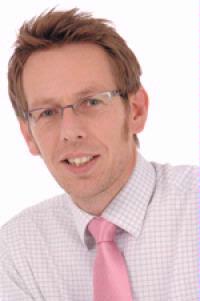 In the first five instalments of this series on multichannel retail, we discussed how the internet has evolved. In its early days the internet was all about low prices. Now consumers are willing to pay more in return for a good service. Retailers like John Lewis and Amazon are concentrating on quality of service, not just on price. They are looking to deliver the right balance of service, convenience and value for money to keep their customers coming back time and again. We also looked at the benefits and some risks of moving to multichannel.

Some independent retailers might look at the chain stores like John Lewis and feel pangs of envy; the money they have, the people, the skills. Changing to multichannel must be easy for them right? Wrong. Last issue we looked at the challenges faced by the chain stores when designing a multichannel system, here we look at the problems they face when implementing a new multichannel system into the business and look at why independents can in fact do it better and shouldn't fear the big stores.

The chain store
I have spoken with IT directors from large chain stores about moving from focusing purely on shops, to multichannel retail. The intention is quite straight-forward, they wish to give customers a seamless experience whether they shop in store or online. But when implementing the new system several hurdles need to be overcome.

Because a chain store has different types of software, they usually need bespoke systems just for them. This means writing new software. Whenever new bespoke IT software is built there will be bugs and bugs cause problems. Problems make customers unhappy, and they make staff unhappy. They stop you trading. To reduce the chances of these bugs appearing you have to test, test and test again, this takes a lot of time. To get good IT people onto your project - people that design software that works well - you have to pay high salaries. IT salaries are amongst the highest of many professions. So not only does this take a lot of time it is also expensive.

Another problem the IT team will encounter is people. Staff in larger businesses tend to resist changes to their IT system. They see change as having a negative impact on their jobs and find it hard to appreciate the wider benefit across the company.

A whole new thing to learn about, yet they are busy as it is, and they have only just gotten used to the first one. So you get resistance to change, not just with the end users of the systems, but in the management team as well who are protecting their staff. This resistance again slows everything down and often compromises have to be made so that the various teams get the system that works for them.

All of this has to be done with a background of changing regulations financial and business which the IT system must support. So the poor IT director is faced with many headaches, and might well look at independent retailers
with an envious glance.

The independent
Independent retailers tend not to have bespoke IT systems like the chain stores. Some of course will have no IT system at all, but many will usually have some kind of electronic point of sale (EPoS) system, possibly on one or
two tills. To change to a multichannel system will often mean disposing of the old EPoS system in favour of a multichannel system. These can be purchased as off-the-shelf systems. Some compromises have to be made
with an off-the-shelf system, there is no such thing as one system that does everything every independent retailer wants, but the majority of functions will be catered for. A multichannel system can combine web and shop operations
in one, with a single customer database shared between shop and website.

Giving a customer an experience across the website and in the shop is possible for an independent retailer with a single system. Unlike the chain stores with huge investments in various IT systems that cover all the various departments, independents can be comparatively fleet of foot with a single system. This makes change a whole lot easier. Granted, the independent retailer is usually no IT expert and therefore the changes can appear daunting to some, but believe me it can be a lot easier than the changes chain stores have to make. As an example, a retailer could completely change their system and website in three months. For a chain store they are looking at years.

Typical spend for IT systems is two to five per cent of turnover for retailers. If the turnover is £30m, this is about £1m a year in IT expenditure. This money soon disappears when making even small changes on such a large scale. For an independent with a £250k turnover, this can mean £7k a year which opens the door to some very good systems.

So, whilst small independents can look at multiple retailers and feel they have it easy in changing to multichannel, with all their resources and money, in fact it is the independents that can have it easier. With the right system they can be far more agile, adapt to changes far quicker than the multiples because they don?t have the huge tanker to turn around.

For further information contact David on +44 (0)8456 800 126 or dmackley@intelligentretail.co.uk.

Date Posted: