Articles
Make your mark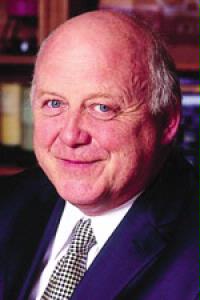 Clive Harper
A degree in marketing isn't essential for understanding the concept or even for implementing it into your business plan, all you need are the basics; the core strategies which work together as part of an overall campaign. Marketing involves understanding your customer, how to communicate with them and how to retain them. It performs a pivotal role in your business plan to ensure that not only your customers know who you are, but also that you understand them.

The marketing plan
The first component is an effective marketing plan, which will not only give you a clear path to follow but will also give you a chance to really get to grips with who you are and what you are offering.

There is no set guide for a marketing plan, no right or wrong way as, after all, it's your own strategy created purely for your business. Also bear in mind it's a trial and error strategy, you may find that one area you initially thought would work for you, in actual fact doesn't, and therefore you need to try a different route. A marketing plan puts your whole business onto paper. Start by focussing on who you are, for example, by considering your unique selling point (USP). What do you offer that your competitors don't? Are you a specialist working in a niche market? You can combine this with your mission statement to create an introduction to your marketing plan.

The mission statement
Creating a mission statement will give you, your staff and your customers a good understanding of your business. This is a paragraph, as long or short as you like, which clearly describes the nature of your business and your ethos. This statement sets the precedent for your marketing plan, giving you a clear vision to follow.

The target customer
Defining your target customer will help to plan your key strategies to be included in the plan. What demographic are you appealing to and is it the same as who you are targeting? You may be surprised at how different these two answers are, giving you a good understanding of what strategies to implement to ensure an effective campaign.

The SWOT analysis
A SWOT analysis outlines your business' Strengths, Weaknesses, Opportunities and Threats. You may find it useful to also create one for your competitors so you can see how your business compares. For your strengths, consider what attributes you have for achieving your objectives. For example, does your location help increase footfall, do you offer an exclusive brand or what other aspects add to the value of your company?

Weaknesses could be slow-selling product lines, bad location or inexperienced staff. Opportunities allow you to consider areas you may not yet have expanded into, for example a developing market like the internet and social networking sites, whilst threats could include a new competitor, a price-war or competitor with better internet presence.

The strategies
Once you have fully detailed your business and customer, you can consider which marketing strategies to include in your plan, such as networking, direct marketing, advertising and promotions, public relations, customer schemes, social networking, articles and newsletters. All of these are explained further throughout this series of articles. They can work as a stand-alone marketing action or combined as an overall campaign, allowing you to create a strategy, which works in line with your business size, time allowance and budget.

The goals
Finally, establish a set of marketing goals for your business. These may include an increase in the number of customers you attract, boost in sales or higher search engine ranking. Don't set your sights too high and ensure they are achievable. Before you set your goals consider the staff you have available to implement the strategy, the resources and skills you have available to you and also the budget you can allocate.

Monitoring the results of your marketing strategy is not as difficult as you may think. Talk to your customers, ask them if they saw your advertising campaign in the local press or add a field to your website which asks customers where they heard about your website.

Remember that embarking on a marketing campaign is a learning curve with new techniques being developed with time.
Date Posted: