Articles
Insurance solutions (Part 1)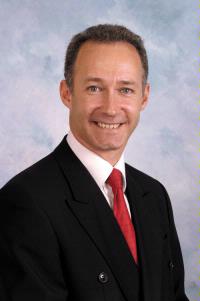 I am thinking of taking over an existing business – how will this affect my current insurance policy?

In the first instance, you will need to provide your insurers with the full details of the additional business; to include locations, type and construction of the property, together with details of security. Depending on the type of trade of the new business, more detailed information will be required, the exact detail of which will be decided by your insurer. Your current insurance policy can probably be extended to cover the additional business if it is the same as your current business. If it is a totally different type of business, a separate policy will need to be arranged. As always you should take the advice of your insurance broker concerning this and allow as much time as possible for the cover to be arranged.

My insurance company has just gone bust, what do I do?

The Financial Services Compensation Scheme (FSCS) is the UK's compensation fund. The scheme may pay compensation if an insurer becomes insolvent, and can't pay valid claims or return premiums. The FSCS is independent of government and the financial industry and covers firms authorised by the Financial Services Authority (FSA). You can check whether a firm is authorised by visiting the FSA's website www.fsa.gov.uk/register The FSCS scheme can pay compensation at a level of 90 per cent with no upper limit, but compulsory insurances like third party motor insurance is protected in full. Certain classes of insurance, e.g. aviation, are excluded. Further information about the scheme is available from the FSCS at www.fscs.org.uk The insurance industry is very tightly regulated in the UK. In the rare event of a failure, the insurer's assets become the responsibility of the appointed liquidator who may have the right to enforce continuing payments of the premium up to the expiry date of the policy, so you should seek advice before cancelling.

I am about to launch a retail giftware business. What insurance aspects should I consider?

As an absolute minimum you must consider Employers', Public and Products Liability cover. Employers' Liability Insurance is a statutory requirement if you take on any employees. Public and Products Liability are essential as these have the potential to destroy your business and bankrupt you in the event that you are held legally liable to pay damages and legal costs due to negligence arising during the course of trading. If you are using commercial finance to open the business then most providers will no doubt wish to see a business plan and will expect you to have arranged insurance in other relevant areas such as cover for buildings, stock, general contents and business interruption risks.

I distribute products to the USA; do all insurance policies cover this?

Because of the strict liability laws in the USA and Canada, having the correct cover in place is very important. Insurance policies available in this country may restrict cover so the policy will only respond should a claim be made against you in a court not operating under the jurisdiction of either the USA or Canada. Cover can even be further restricted to only respond to claims brought under a court operating under UK jurisdiction. Some policies provide no cover whatsoever. Very few insurers are able to offer cover which operates under the USA/Canadian jurisdiction, and premiums required by insurers will be high. Check with your current insurer/broker to ensure you have the necessary cover in place.

Further information

T.H. March is a well-established family business founded in 1887. With offices in London, Birmingham, Manchester, Glasgow, Sevenoaks and Yelverton near Plymouth, the company has departments covering household, motor, travel, commercial and scheme insurance. To find out more visit www.thmarch.co.uk

Neil McFarlane, sales and marketing director, of T.H. March & Co Limited.
Date Posted: