Gifts Tomorrow
C/O CKB Ltd, Cardiff House, Cardiff Road, Vale of Glamorgan, Wales CF63 2AW
Telephone: 01446 731 246
Email: sales@giftstomorrow.co.uk
Web: https://www.giftstomorrow.co.uk/

Company Profile:
Welcome to Gifts Tomorrow, a UK based innovative Business-to-Business e-commerce supplier. If you are looking for a wholesale supply of cool gifts, nifty gadgets, quirky homewares, retro barwares or contemporary office products look no further! Our established brands include Snug~Rug super soft sherpa throw blankets, deluxe blankets with sleeves, novelty mermaid or killer whale tail blankets and waterproof sport / festival blankets. Our Bar Amigos and Fishbowl brands consist of premium barwares perfect for the wine connoisseur, gin lovers, prosecco queens or party organisers. Our home bar gadgets and drinking gifts are ideal for resellers who are looking for something different to get people's attention. We offer a wholesale supply of goods to customers worldwide from our UK based warehouse. We ship all over Europe in 3-5 working days including Spain, Germany, Czech republic, Sweden, Austria, Finland, France and Netherlands. For larger volumes, or exclusive distribution opportunities, most of our products such as Snug Rug, Fishbowl, Bar Amigos are also available on an FOB china basis. From Distribution or FOB requests, to product design or sourcing, we are here to help! Our customer service team will process your orders as quickly and efficiently as possible, keeping you fully updated along the way. Register now for Tomorrow's Gifts Today!
Contact Name: Sam Jones
Product Categories:
Children's products/games, Christmas products, Craft products, Executive gifts, Garden products, General giftware, Homeware, Kitchenware, Pet accessories, Stationery/desk items
---
Product Category: Children's products/games
Product Name: Snug-Rug Rainbow Mermaid & Killer Whale Tail Blanket
Description: The fun and functional blanket kids will love all year round!

Feet fit right into the tail section to feel like a real Killer Whale.

Fits most children up to the age of 12yrs or 5ft tall.

Warm, easy and lightweight, this item is great fun and makes a perfect gift all year round!

Keep your Kids snug through winter, while relaxing in true style. Save on heating costs with this luxury fun tail blanket - ideal for lounging at home, long journeys in the car, even for camping.

Use at home and away!
Lounging on the sofa, Movie nights, Sleepovers, Camping., Car Travel, Family Trips, Playing on computer games, Reading.

Specifications
Packaging: Clear PVC Zipper Bag with Rope Handles.
Size: 142cm x 61cm (56" x 24").
Material: 220gsm Super Soft Mink Fleece Outer. 180gsm Polar Fleece Inner. 100% polyester.
Weight: 500g

Snug Rug is a registered trade mark of CKB LTD. Trade mark number UK00002512500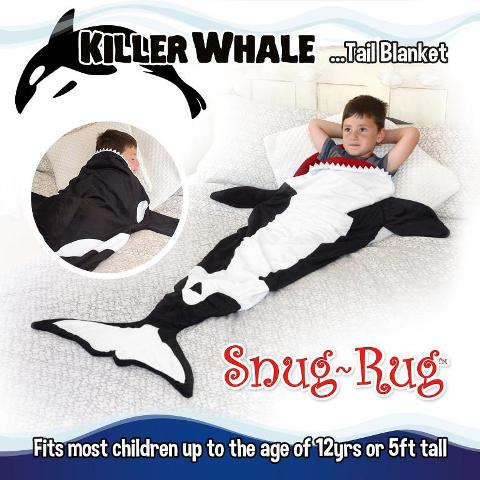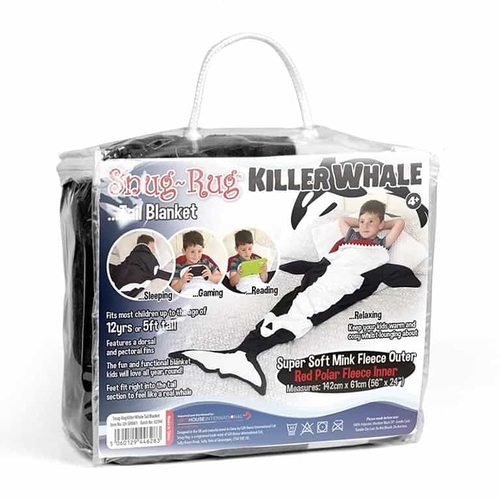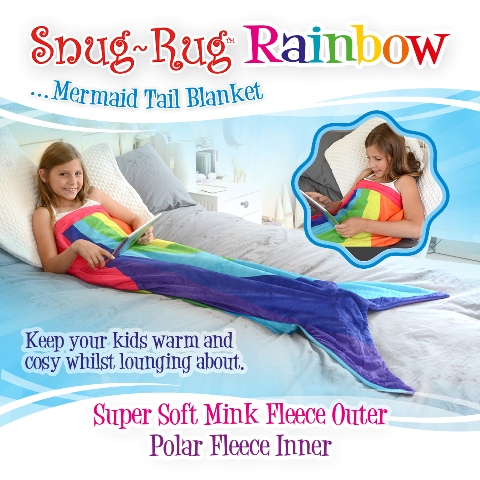 ---
Product Category: Christmas products
Product Name: Bar Amigos Eat, Drink & Be Merry Christmas Gift Baubles (50ml) (Pack of 6)
Description: Eat, Drink and be Merry Baubles make the perfect Christmas gift! Give to a friend or loved one to hang on their Christmas tree.

Specifications
Material: PET plastic Bauble. Nylon ribbon. Metal cap.

Washing: Hand wash.
Package Dimensions: 12.5 x 5.2 x 22.5cm.
Bauble Capacity: 50ml.

Instructions
Fill the 50ml baubles with a favourite alcoholic drink, sweets, nuts or anything else that they enjoy.
Use the 12mm tall gold or black glitter letters from the included sticker sheets to personalise the baubles.
Remove the instruction card to reveal the 6 baubles through the gift box and complete the gift tag on the rear of the box to give as a gift!
No need for wrapping!

Features
Personalise them (stickers included).
Give as a gift!
Fill them with a favourite drink or snack.
Perfect for alcoholic drinks, sweets, nuts etc.

Bar Amigos is a registered trade mark of CKB LTD
Trade mark number EU012585477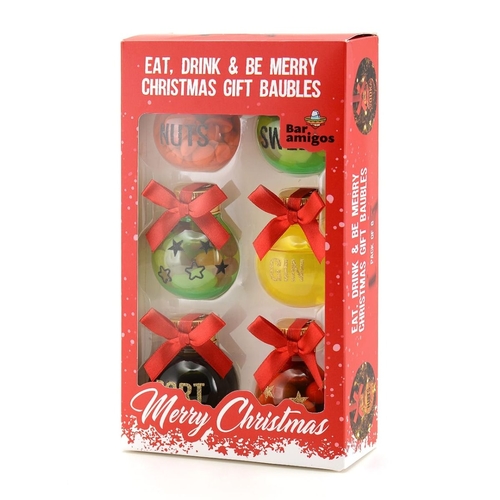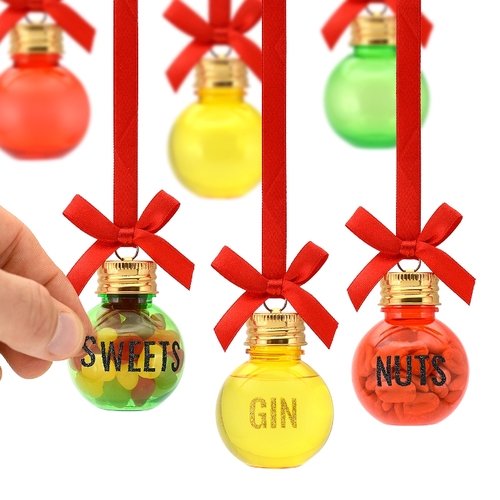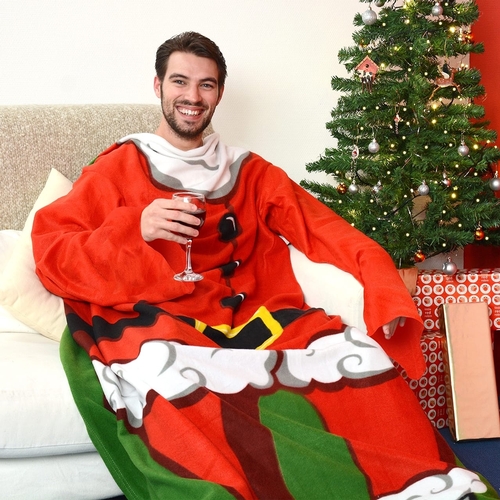 ---
Product Category: Craft products
Product Name: CKB Ltd® Keepsake & Memory Picture Display Frame
Description: Captivating frame Box to display all of your treasured memories that are tucked away in a box in the loft

Attractive silver wording surrounds the frame providing inspiration for what items could be included on display, such as concert or flight tickets and leaflets from days out.

Post your items through the 8" wide slot at the top of the display frame or insert larger items via the back, removing and re-securing the rear section of the frame as required.

Hang on the wall or simply display via the easel

An unusual gift for anyone with keepsakes and treasured memories that they want to save forever!

Save all of your memories in one place!
Perfect for: Concert Tickets, Flight Tickets, Festival Tickets, Sporting event tickets, Leaflets, Used wrist bands

Specifications:
Black 11" x 14" Display Frame
Post Box Opening – 8" long x 0.25" wide
Storage space – 2cm depth
MDF backing board
Colour matched Matt board sheet
Plexiglass front

CKB LTD is a registered brand. Trade mark number EU012767265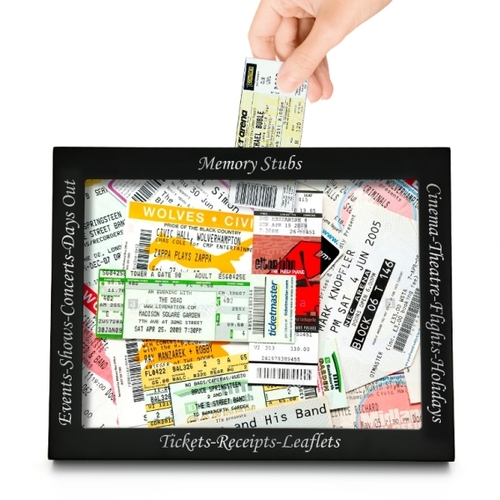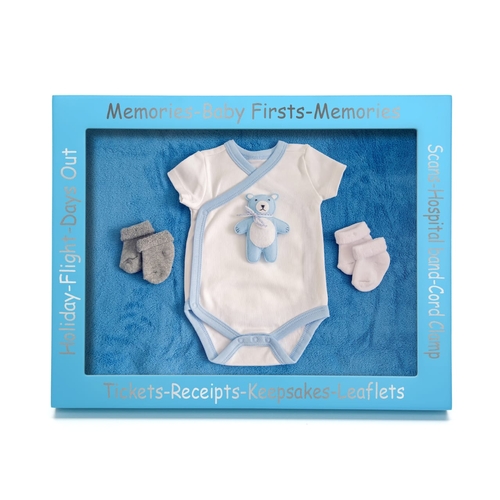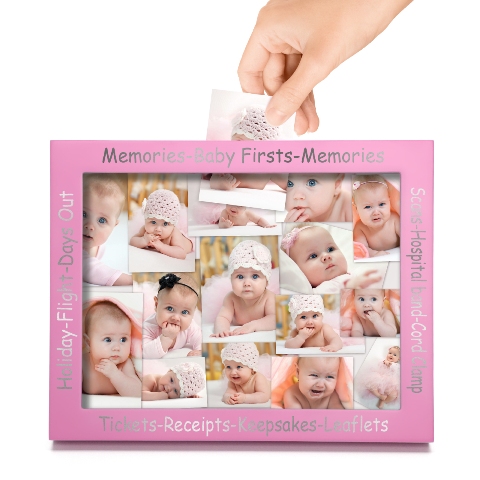 ---
Product Category: Executive gifts
Product Name: MIXOLOGY Globe Decanter (700ml)
Description: Drink the world dry using this classic glass globe decanter from yesteryear.

The hand-blown borosilicate globe will hold a full bottle of your favourite tipple ready to serve in style.

When not in use the globe can be turned gently on its axis as it balances in the glass cradle.

Then you can hold the whole world in your hands as you pour out a drink or two.

The glass ball stopper will keep any alcohol fresh with an airtight seal.

The impressive 700ml capacity means it is more than capable of holding a full bottle of your favourite drink of choice, whether that be wine, whiskey or other spirits.

Ideal as a retro-inspired tabletop accessory in any games room, living room or study, this whiskey decanter provides a true talking point.

Specifications
Packaging: Colour gift box
Decanter Volume: 700ml.
Decanter Material: Borosilicate glass.
Decanter Weight: 500g.
Decanter Dimensions: 23.1 x 15.7 x 25.7cm.
Cleaning: Hand wash only.

Features
Crafted from handblown borosilicate glass in the form of a globe.
Held in place in a glass cradle.
Glass ball stopper with the airtight seal will keep contents fresh.
700ml capacity.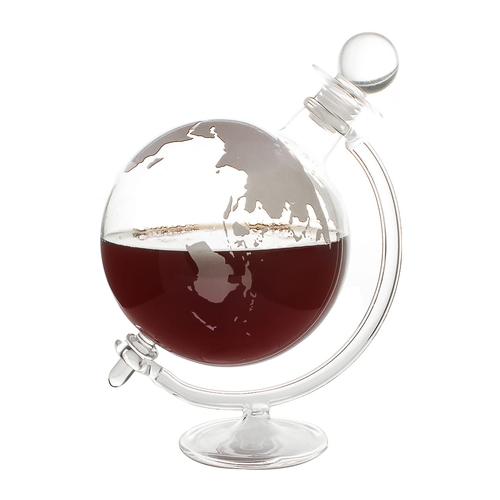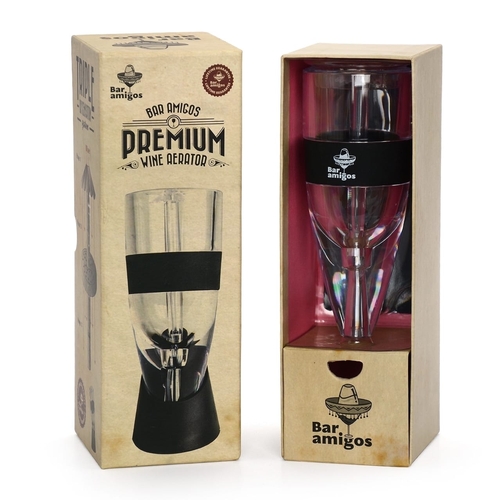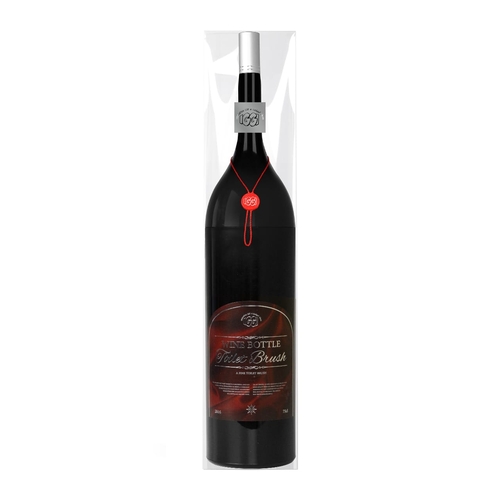 ---
Product Category: Garden products
Product Name: The Inflatable Chill Out Wedge
Description: Visit our website to view the full Summer / Garden Range
www.giftstomorrow.co.uk

The Chill Out Wedge is a comfortable inflatable lounger that can be used to relax just about anywhere - indoors or outdoors! Just inflate, lay back, relax and enjoy!

The triangular design of the Chill Out Wedge will support your back at the perfect angle; making it impeccable for relaxing at home, watching TV or playing computer games.

The uses are endless!

At a full-sized 120cm in length, there is plenty of space to stretch your legs out and chill out!

Due to being so light and compact, the Chill Out Wedge also makes both an easy and essential summer accessory to pack for trips to the beach, camping, festivals and other outdoor activities.

With a waterproof base, which can be wiped clean with a damp cloth, there is no need to worry if the ground is damp or wet.

The Chill Out Wedge also has an antislip PVC flock exterior for a soft, velvet-like feel, plus its own re-usable plastic wallet for storage, similar in size to a car manual folder.

Inflating the wedge is easy, taking only two minutes by mouth and even quicker by pump.
Simply squeeze the mouthpiece, blow to inflate the wedge/back part of the mat and chill out!

Indoor and Outdoor Uses
Music festivals.
Camping.
Gaming.
Children's bedroom.
Reading or watching TV in bed.
Picnics.
BBQ seating.
Garden lounging.
Sunbathing on the beach.
General back support.

Specifications
Inflated Size: 45 x 45 x 120cm.
Full-length Mat: 120cm long.
Inflatable Wedge: 45 x 45 x 45 cm.
PVC Storage Bag: 21 x 24 x 6cm.
---
Product Category: General giftware
Product Name: FishBowl Gin Glasses (Set of 2) (600ml)
Description: Visit our website to view the full range!
www.giftstomorrow.co.uk

FishBowl glasses have an oversized bowl often referred to as a Copa affords you plenty of space for ice and condiments to accompany your drink.

Perfect for holding oversized Margaritas, Gin and Tonic, Vodka, Whiskey and other speciality beverages!

Official FishBowl branded, with printed logo on each glassHigh quality, thick crystal glassware, with a chunky stable base/stem.

Contemporary glassware to suit every occasion!

Makes a unique Fathers/Mothers/Valentines Day gift. Supplied in attractive retail packaging.

Specifications
Material: Crystal glass.
Included: 2x 600ml FishBowl Gin Glasses and a recipe leaflet.

Features
Large 600ml capacity.
Chunky short stem.
Mixer glass.
Premium quality crystal glass.
Contemporary design.
Official FishBowl logo printed on each glass.
FishBowl recipe sheet included.
Dishwasher safe.

Fishbowl is a registered trade mark of CKB LTD.
Trade mark number UK00003234100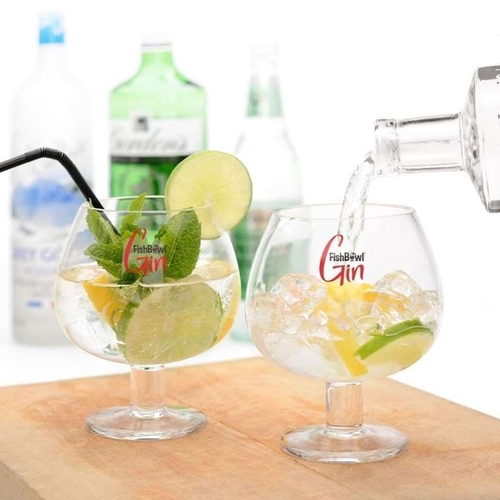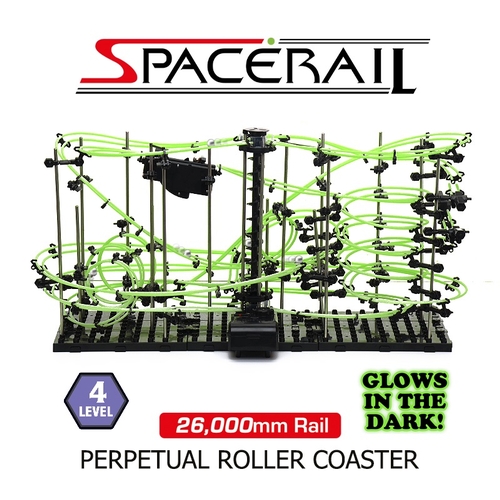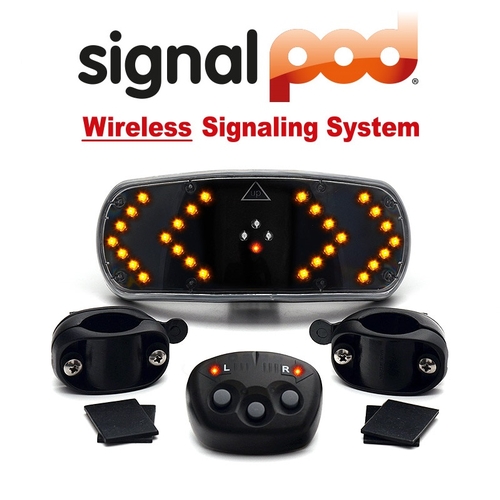 ---
Product Category: Homeware
Product Name: Snug-Rug DELUXE Sofa Blanket with Sleeves
Description: Available in 7 colours - Red, Cream, Chocolate, Navy Blue, Mulberry Red, Racing Green and Slate Grey

Check out our website for the full range of Snug Rug Blankets
www.giftstomorrow.co.uk

Warm, cosy and lightweight sleeved blanket, with luxury anti-pilling coral fleece, pouch pocket and carry case.

A soft and rich winter warmer.

Oversized sleeves allow you the freedom to comfortably read, snack or work on your laptop whilst staying warm, snug and cosy.

Save on heating costs with this luxury sleeved blanket - ideal for lounging at home, long journeys in the car, even for camping.

Snug-Rugs make a perfect gift for any occasion be it Mothers or Fathers Day, Birthday, Valentines or to simply say thank you!

Made from 260gsm luxury deluxe coral fleece - a richer and softer fabric.

Specifications
Dimensions: 152cm x 214cm (60in x 84in).
Material: 100% polyester, 260gsm luxury deluxe coral fleece.
Included: Carry case and Snug-Rug deluxe.

Features
Warm, cosy and lightweight.
Anti-pilling both sides.
With handy pouch pocket for your remote control, glasses or mobile phone.
Packaged in carrying case for travelling.
Available in 7 different colours

Care instructions
Wash before first use.
Machine washable at 30 degrees

Snug Rug is a registered trade mark of CKB LTD.
Trade mark number UK00002512500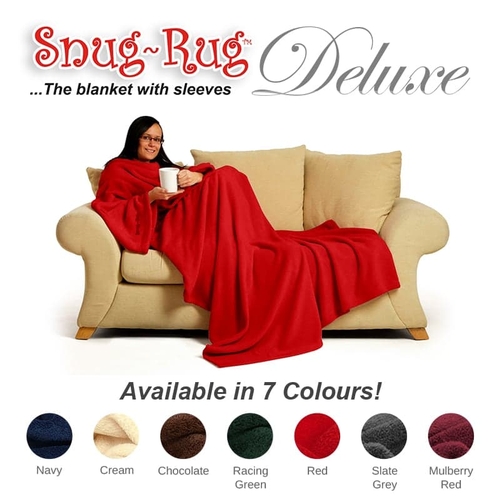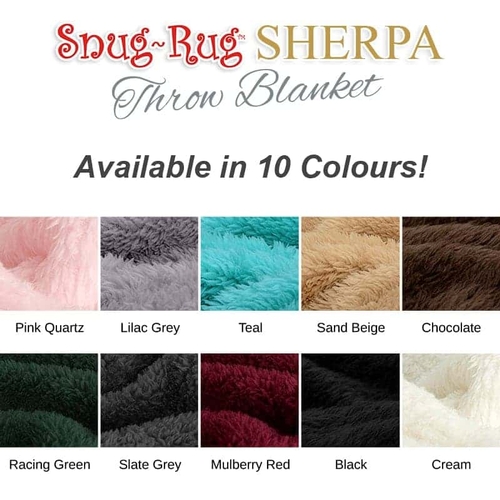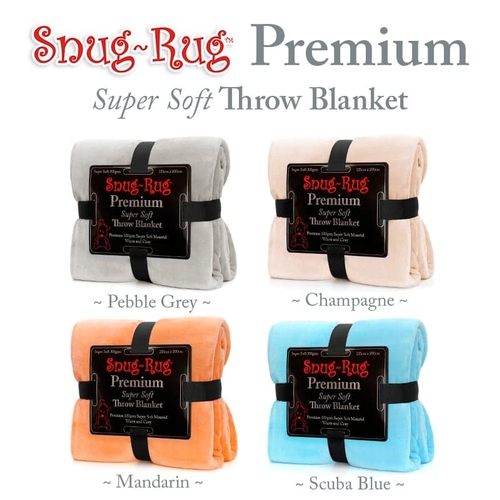 ---
Product Category: Kitchenware
Product Name: Squid / Kraken Potato Masher
Description: Kraken is a western legendary sea monster of giant size.

It mashes all the ships that intrude into its boundaries.

This Kraken monster effectively crashes and mashes all the potatoes, beans, pumpkins..... you name it.

You better tame it to become your friendly and handy tool.

Specifications
Product Dimensions: 8.8 x 21cm.
Product Weight: 143 grams.
Material: Polypropylene.
Suitable for temperatures from: -10 to 120 degrees Celsius.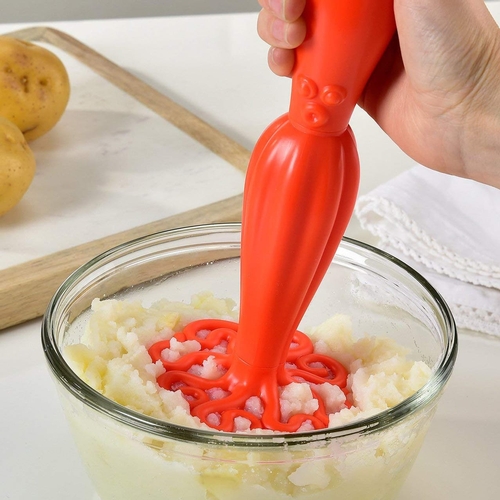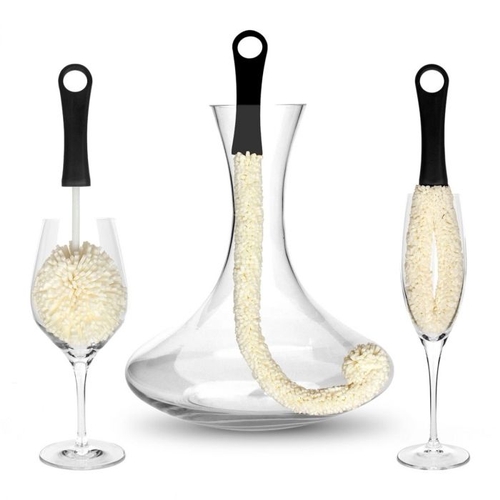 ---
Product Category: Pet accessories
Product Name: Cat Shaped Meow Pet Grooming Brush Pink or Grey
Description: This cat shaped grooming brush removes loose hair like a magnet, both you and your cat will love it!

This hassle-free grooming/shedding brush is something that every cat owner should own.

You can remove unwanted hair from your pet in a matter of minutes, whilst providing your little one with a relaxing massage that will have it purring away.

How to Use
Simply gently brush your cat's coat and watch the fur start to build up within the bristles. To finish, simply discard the hair and rinse before storing.

Reduces Hairballs
When your cat grooms itself, tiny hook-like structures on his tongue catch loose and dead hair, which is then swallowed. If some hair stays in the stomach, it can form a hairball. Using the Meow Cat Brush regularly will reduce the risk of hairballs, so your cat will live a much happier and healthier life.

Specifications
Material: 100% Silicone.
Washing: Remove the hair and then rinse in/under warm water.

Features
Available in 2 colours, Grey or Pink.
Also good for removing lint or hair from upholstery.
Easy to clean.
Provides an enjoyable massage for your pet.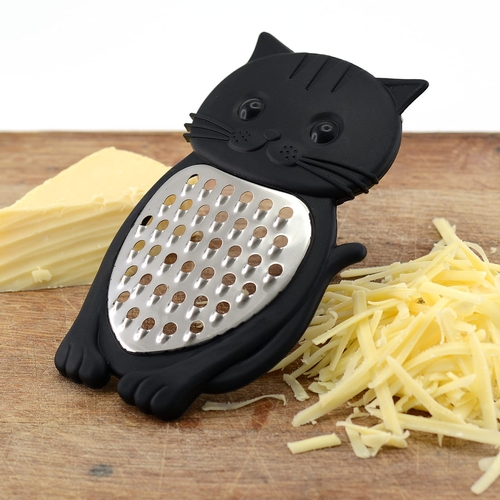 ---
Product Category: Stationery/desk items
Product Name: CKB LTD 31 Day / 1 Month Planner & Dry Wipe Pen (A3 Magnetic Fridge Board)
Description: Visit our website www.giftstomorrow.co.uk to view the full range.

It can be hard to remember everything going on in the frantic world we live in.

This A3 sized magnetic fridge board sticks to any metal surface, so is ideal for fridges. The calendar has space for a full 31 day month and has a modern colour appearance.

Specifications
Packaging: Polybag with insert.
Product Dimensions: 29 x 42cm.
Material: Magnetic Vinyl
Included: 1x Whiteboard and 1 Black whiteboard pen with eraser.

Multiple Designs Available
31 Day / Month Planner
Diet Planner
Multilingual 7 Day Planner
Weekly Planner
Daily / Weekly Planner - Coloured
Daily / Weekly Planner - Black & White
7 Day Family Planner
6 Coloured Memo Squares
Weekly Chore Chart
Unicorn Memo Board
Speech Bubble Memo Board
Ocean Creatures Reward Chart
Penguin & Friends Reward Chart
Jungle Animals Reward Chart
Blank A3 Planner
Blank A4 Planner

CKB LTD is a registered brand. Trade mark number EU012767265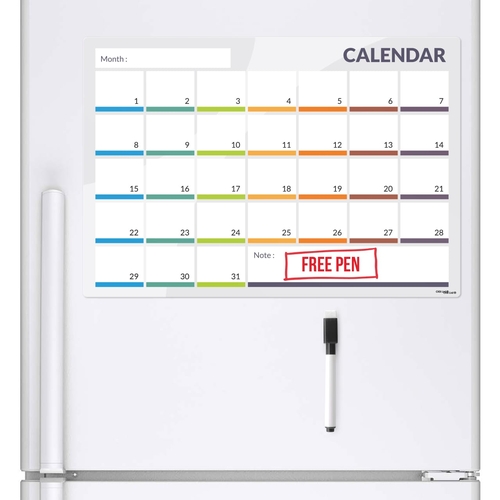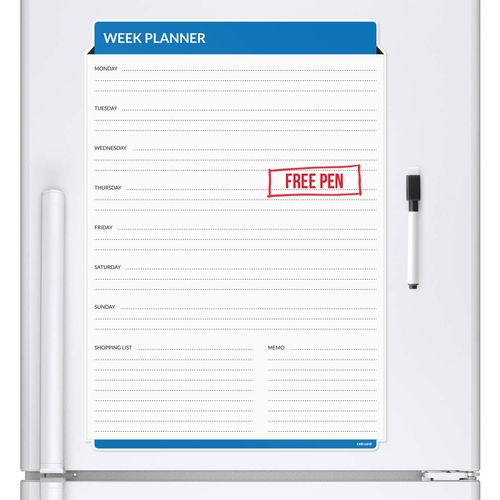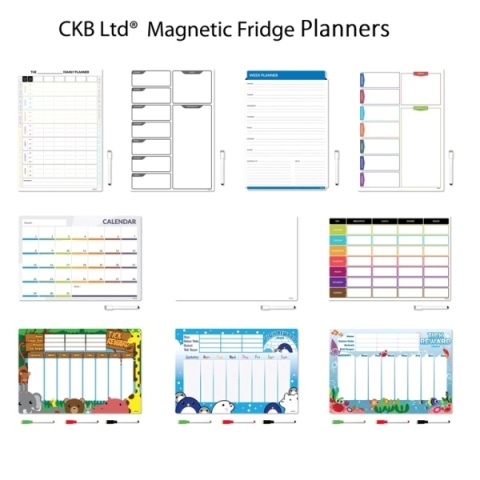 ---