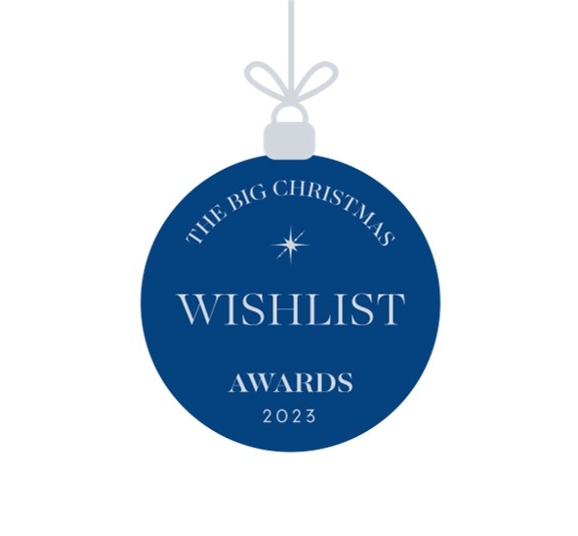 The Big Christmas Wishlist 2023 will be the first-ever awards of The Big Christmas Press Show, now in its sixth year. This highly anticipated event will exclusively reveal the winners at a special presentation on the morning of the show, on Wednesday 13th September.

CIJ Group is proud to introduce the esteemed panel of industry experts, carefully selected by renowned 'Queen of Christmas', and founder of The Big Christmas Press Show, Courtney Rogers. The experts represent excellence in various key areas and bring a wealth of knowledge and experience to the judging process.

Unwrapping the judging panel

Vogue Williams, Presenter & Podcaster, and Podcaster & Entrepreneur Spencer Matthews
Vogue and Spencer currently host their hit podcast Spencer and Vogue together, drawing in millions of listeners a month. Spencer also hosts his own podcast Big Fish which has seen him interview the likes of Bear Grylls, Gordon Ramsey and Jo Malone. Vogue has a smash hit podcast with Joanne McNally, My Therapist Ghosted Me which has toured the UK and Ireland, selling out arenas, theatres and festivals -Vogue and Spencer will tour their podcast in 2023 and 2024.

Ruth Langsford – TV Presenter
The anchor of ITV's Loose Women, Ruth is a well-known TV presenter. Her wealth of experience in the entertainment industry and appearances on primetime shows make her a valuable member of the judging panel.

Simon Webbe - Popstar & Talent Manager
A double Brit Award winner and member of pop sensation Blue, Simon has become a much-loved fixture on our TV screens and in theatres. As the owner of Webbe Industries, a family-run talent management agency, he's also passionate about sharing his industry know-how. His multifaceted career experience makes him the ideal judge.

Iwan Carrington - TV Presenter & Consumer
Expert Iwan, known as Mr Carrington to his 55.8K Instagram followers, is a London-based content creator, television presenter and a regular on popular shows such as the BBC's Sort Your Life Out and Steph's Packed Lunch.

Kathryn Burn - TV Personality
Kathryn, BBC The Apprentice star and founder of Pyjamily and My Christmas Pyjamas, is a respected entrepreneur. Her experience in the business world and her entrepreneurial mindset will provide valuable insights during the judging process.

Megan Dunsby - Senior Commercial Content Editor for Retail Week
Megan holds the position of Senior Commercial Content Editor for Retail Week. She specializes in leveraging content to reach key players in the retail sector, making her an invaluable addition to our judging panel.

Holly Jay-Smith – ITV This Morning Coupon Queen
Known as the 'coupon queen', and a regular on ITV's This Morning, Holly Jay-Smith is the go-to budget savvy expert. Her insights into consumer preferences and trends are ideal when evaluating the products.

Vicki Atkinson - Editor of Simply Christmas
Vicki, as the Editor of Simply Christmas, brings her passion for all things Christmas. Her keen eye for detail and understanding of the Christmas market is a great asset to the panel.

Style Sisters – Home and Lifestyle Content Creators
Charlotte Reddington-Smith and Gemma Lilly, are known as the Style Sisters. From TV makeovers, a debut book, to sharing home and design hacks to their 280k+ followers; the Style Sisters are well-placed to sort out the best in show.


Courtney Rogers, founder of CIJ Group, commented, "I am thrilled to have such an esteemed judging panel as we launch the first ever The Big Christmas Wishlist. It's a busy schedule for all involved, selecting 36 winners across all 12 categories, but these awards are incredibly important to us. Their collective expertise and experience will undoubtedly enhance the credibility and impact of the awards and celebrate the best of the best in the industry.

"The Big Christmas Press Show is truly the kick off event to retail's golden quarter and I can't wait to announce the winners of The Big Christmas Wishlist."

For further details about The Big Christmas Wishlist and The Big Christmas Press Show please contact fleur@cijgroup.co or visit the website.