Wedding season is upon us and picking out the perfect wedding gift that is personal, but also has character and a luxe feel to celebrate the couple's big day can be a daunting task.

However look no further, whether it's to say thanks to your bridesmaids, or to celebrate the happy couple, Yvonne Ellen, a home and interiors designer who specialises in hand-painted home gifts, has picked out some of her top gift ideas to suit all types of couples including gifts for loved ones and the bridal party.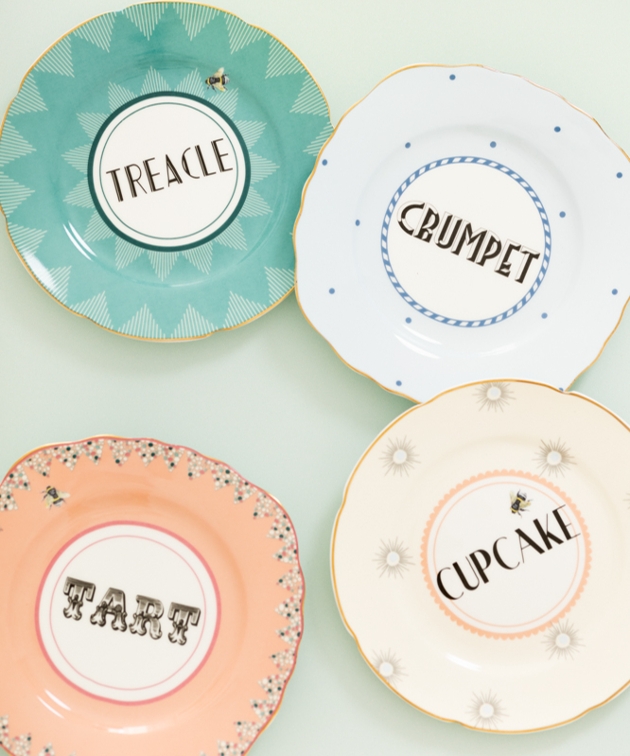 Traditional gifts
If you know the couple well, a traditional and luxury wedding gift such as a dinner set is always an ultimate classic to gift a couple to mark starting out a new chapter in their lives. Think about their styles and personalities to help pick a set that is sure to suit them.

Here at Yvonne Ellen, we have a Slogan Range featuring a gorgeous selection of dinnerware pieces that's a perfect starter for newlyweds that love a splash of colour to the table, whether it is a romantic evening for two or entertaining friends and family. This is the perfect luxury wedding gift, featuring iconic slogans and pastel colours, crafted in fine bone china.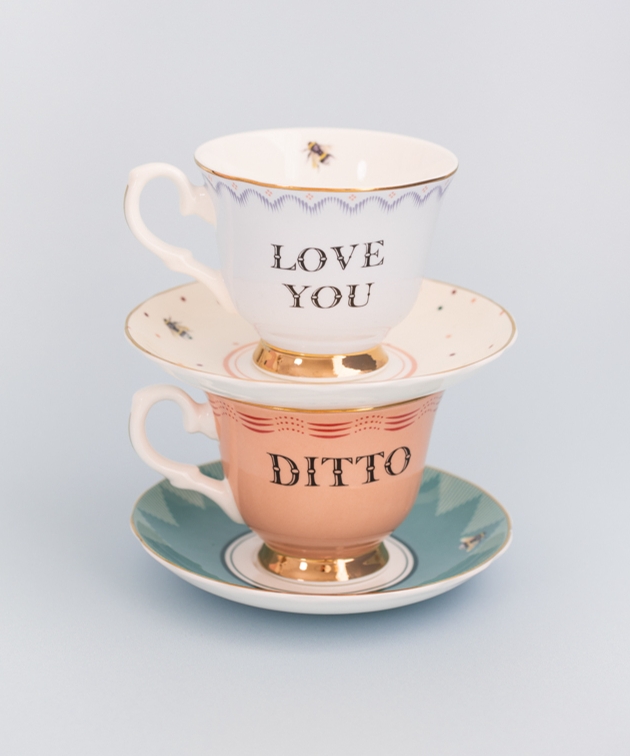 Tea for two
If you're on a lower budget, you can keep it simple with a cute tea set which is perfect for tea and coffee lovers. These can make a memorable gift that can either be used or displayed as decor at home.

There's a five-piece newlywed bundle makes the perfect afternoon tea set for two. Decorated with vintage-inspired animal illustrations and cutesy slogans, this gold detailed set will be a luxury item in any home.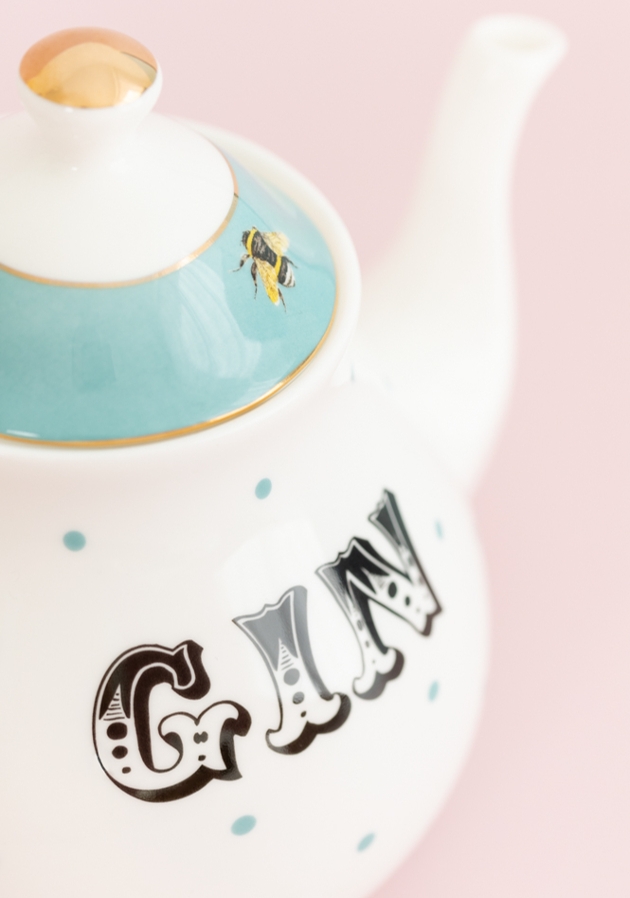 Boozy bridesmaids
For the brides who want to thank their bridesmaids or celebrate a boozy hen-do, this boozy collection would be a perfect gift for the girlies who loves a cheeky tipple, including champagne flutes and cheeky teacups and saucers.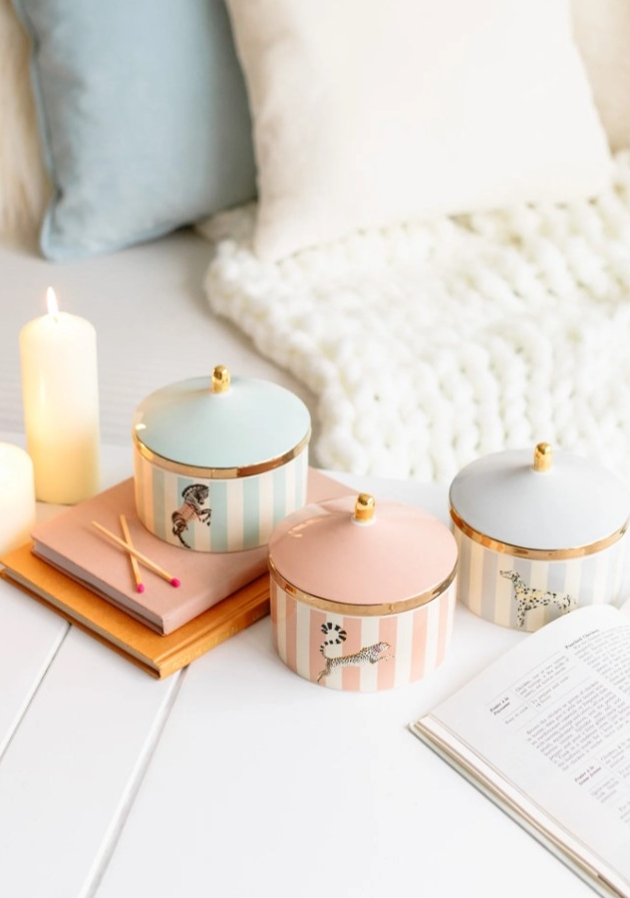 Gift a signature scent
Remind the couple of their special day whether that's in the form of a candle or room fragrance. These bespoke three-wick candles and reed diffusers sit in a 'trinket pot' ceramic vessel with gold trim featuring iconic designs that can be re-used after the scent is used up and treasured for a lifetime. The luxury hatbox-style, rigid lidded box makes them a stunning gift.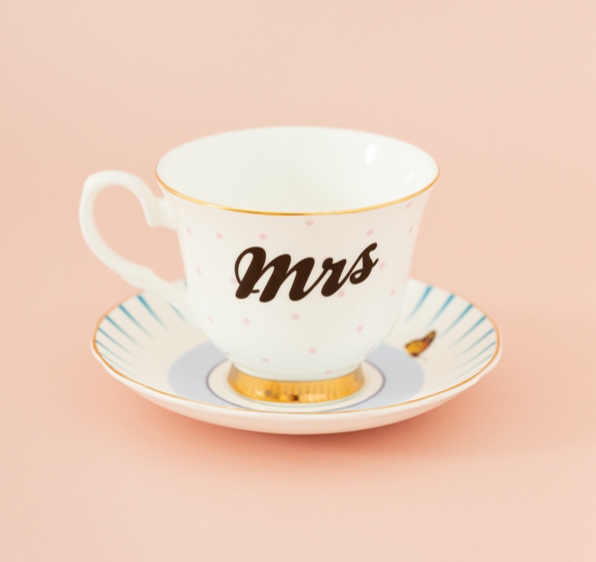 Personalised prezzies
For an easy but personal touch, personalised gifts are a thoughtful and special way to honour the couple's big day. We have an inclusive range of 'Mr & Mr', 'Mrs & Mrs' and 'Mr & Mrs' bundles that make the perfect personalised wedding gifts for all types of couples. Both Teacup and Saucers come in a beautiful pastel and gold gift box, making it the perfect gift. These items are sure to be a keepsake in any couple's home.

Speaking from her own experience in finding the perfect wedding gift for friends, Yvonne Ellen says, "Not being able to find that perfect wedding gift was where it all had kickstarted my love of designing a gorgeous and chic range of homeware. It was my best friend's wedding, and I was struggling with what to buy for a gift. I wanted to give the couple something beautiful and unique, something super special that I just couldn't find on the high street, no matter how hard I looked.

"I had a huge collection of absolutely stunning vintage china which I had collected over the years from various charity shops, market stalls and car boot sales and from there I decided to upcycle a tea set by hand-painting it which ultimately gave the gift a perfect balance of personal and chic! After receiving amazing feedback from friends and family, I decided to take the leap and suddenly Yvonne Ellen London was born!"

For more details on Yvonne Ellen London, visit yvonneellen.com | Wholesale