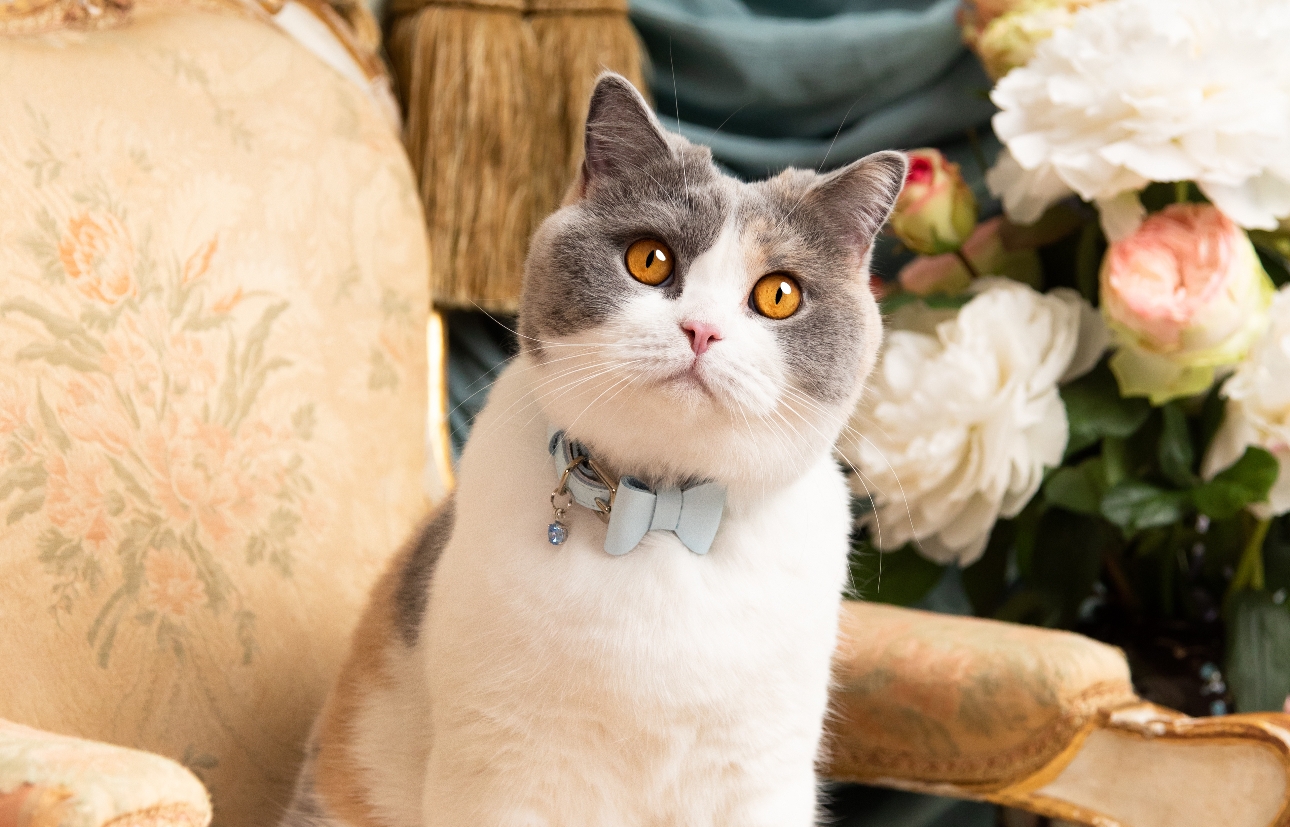 With their high protein content and cat-pleasing aroma, fish suppers and maritime morsels delight most cats' tastebuds. Playing into a cat's passion for all things fishy, British luxury cat collar and lifestyle brand Cheshire & Wain has trawled the ocean for inspiration for an assortment of fancy gifts to enrich a feline's lifestyle.

Made with high-strength premium catnip, bringing fishy joy to playtime is the Prawn Catnip Toy handmade using recycled wool and velvet, and the Catnip Caviar Toy, which are both purrfect for pouncing on and throwing about. Alternatively, the 'Lucky Dip' Leather Jellyfish Cat Teaser Toy is a plaything to stalk and chase.

Made in London with offcuts from Cheshire & Wain's luxury leather cat collars, to ensure no materials go to waste, they are a durable, fun and stylish addition to a cat's toy collection. After playing with their fish-themed toys, a cat is bound to have worked up an appetite and what better vessel to serve their meals in than Cheshire & Wain's hand-thrown porcelain Caviar Illustration Cat Bowl. Taking inspired from more shallow waters is the Cheshire & Wain x Kate Welton Koi Carp Large Stoneware Water Bowl.

For a cat's look, there's Cheshire & Wain's Fish I.D Tags in a choice of Gold, Silver and Rose Gold. Jewellery-grade, these tags are made from strong titanium steel and plated in precious metals to complement a luxury cat collar such as Cheshire & Wain's 'Royal' Caviar Collar. The ultimate style statement for a feline fish fan, this beautiful collar is made from embossed 'caviar grain' leather in royal blue, offset with mustard yellow suede lining, solid brass hardware and stitched edge detail. Complete with discreet, breakaway clip for a cat's safety and owner's peace of mind, this fanciest of cat collars comes packaged in a special edition novelty Royal Caviar tin. A cat will feel like they've got the crème de la Purr with this charming edit of ocean-inspired gifts.

Available now at Cheshireandwain.com.