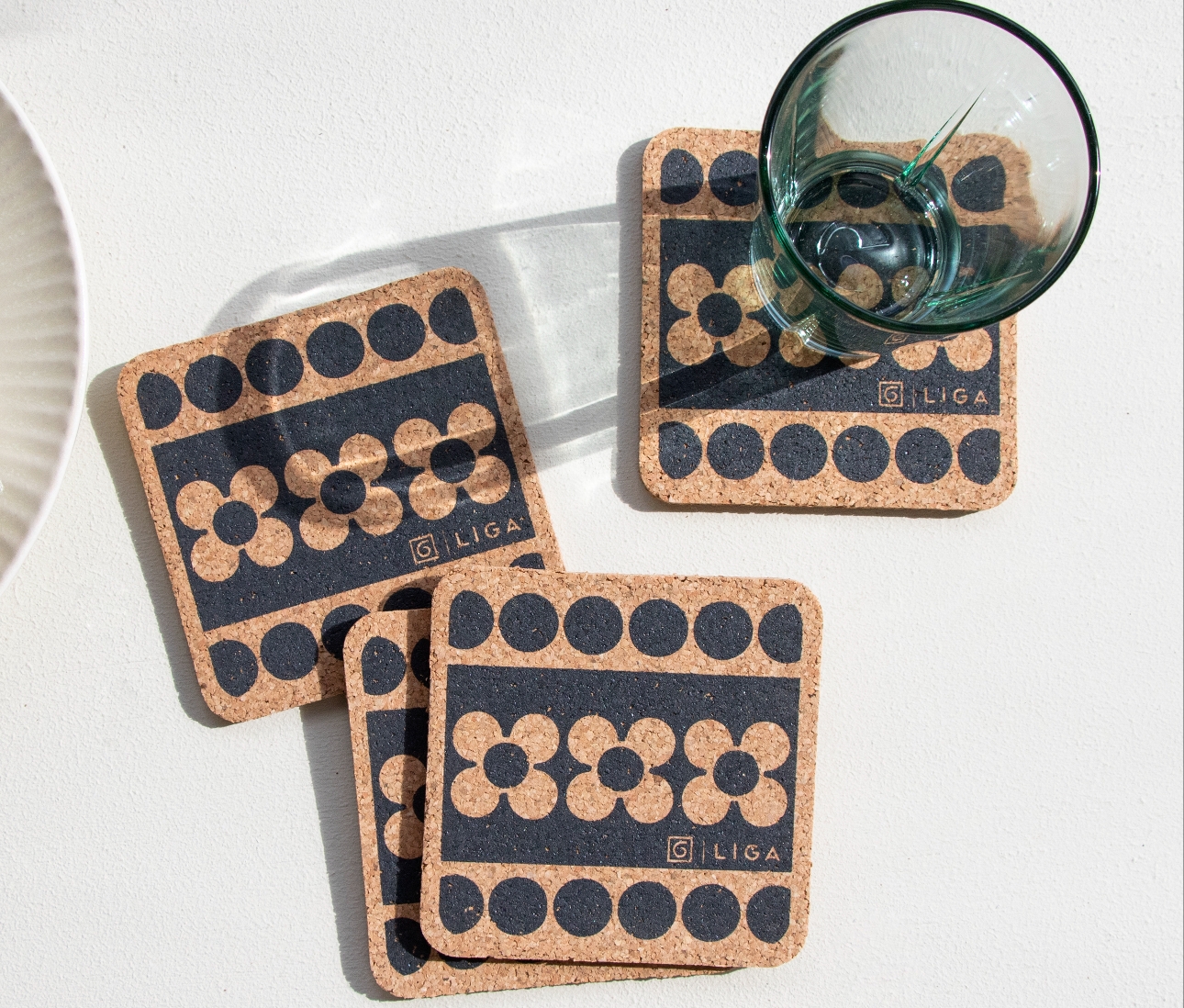 Sustainable homewares brand LIGA launch their latest collection, a charming collaboration with heritage label Hornsea.

Known for their clean and contemporary eco-friendly pieces, LIGA's signature collection of cork placemats, coasters and trays are now available featuring eye-catching vintage Hornsea patterns and prints. The iconic Hornsea pottery designs - Saffron, Happy Cat Sad Cat and Peacock amongst others - are featured on LIGA's organic cork homewares, with these bold motifs creating an uplifting and stylish addition to any table or kitchen. This collaboration of two Great British brands - one a historic influential design leader and the other a contemporary, forward-thinking sustainable label - brings the past and future together beautifully.

Founded by brothers, Colin and Desmond Rawson, Hornsea Pottery was born on the East Yorkshire coast in 1949. Starting as a small cottage-industry, production quickly expanded, with Hornsea Pottery eventually becoming one of the major producers of pottery and tableware in the UK, establishing itself as a global brand. In 1967, the pottery began producing their extremely popular and now iconic tableware ranges, with the prints now featured in this new collection by LIGA.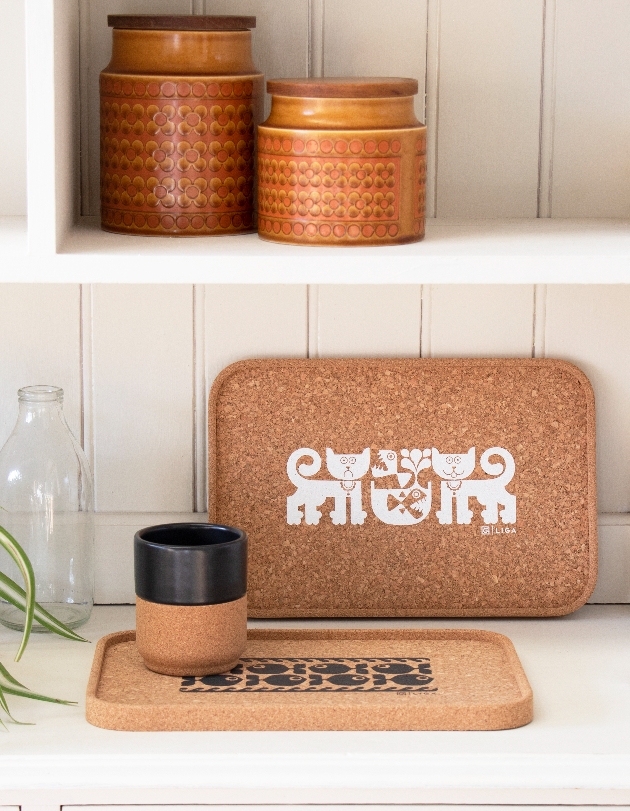 "Growing up in the 1970's, I remember the wonderful Saffron pattern in our home. It was simple and comforting in the shape of a teapot, tea, coffee and sugar containers - it summed up British design for me at that time." Comments Jennie Elderkin, Founder of LIGA. "Fast forward many years to today and I was delighted and curious to be approached by the license owners of Hornsea Pottery to bring these designs alive on eco and sustainable materials. It has been such a joy and pleasure to delve into the Hornsea history to discover so many wonderful designs and to be able to bring them to you in a new collection of homewares."

With an ethos is to make everyday products sustainable and affordable, LIGA's designs bring a natural sense of balance into the home. With cork being one of LIGA's key materials, the cork they use is a waste product, grown and harvested in Portugal in the Montado forests and is a key story for the brand. A remarkable natural and sustainable material, cork has excellent thermal properties, is impermeable to liquids and gases, super resilient, lightweight and hypoallergenic.

The eco-friendly process of cork harvesting enables the products to be made without the need for felling trees and without interfering with the delicate eco systems of the cork forests, ensuring the safety for their animal inhabitants. Cork forests, also play a vital role in the control of climate balance by absorbing a huge 32 million tons of CO2 each year and once cork is harvested it is still a living material, which continues to absorb Co2 long after it has been cut down. The process of harvesting cork bark has remained practically unchanged for centuries, naturally and by hand - a highly skilled and specialised industry.

"Hornsea Pottery was made to be affordable, used every day and to be enjoyed - just like our LIGA products." says Jennie. "We hope all those whose hearts and souls were poured into making Hornsea Pottery fifty years ago, would smile and nod with approval, as this iconic British brand lives on in a new way for the 21st Century. "

LIGA's Hornsea Collection, available from loveliga.com