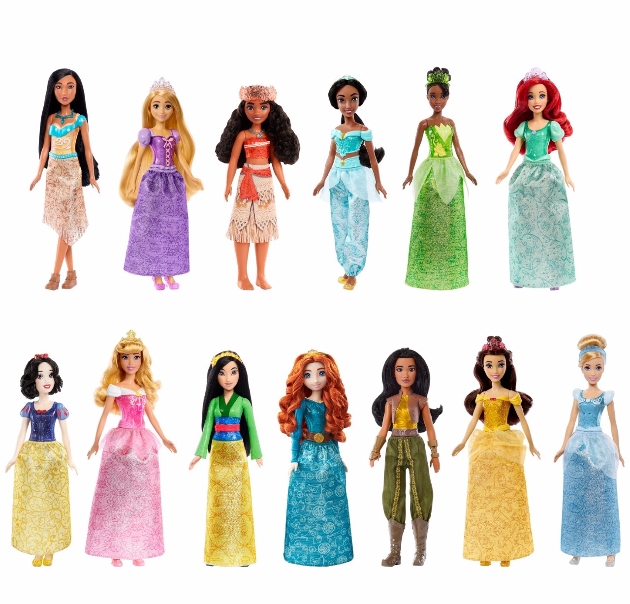 Mattel, Inc. has revealed the all-new line up for Disney Princess and Disney Frozen to consumers.

The line delivers on consumer kid's insights on what they want, including more animal friends and sidekicks, reveal innovation, castles, houses and vehicles, hair play and colour change, and expanded storytelling opportunities. Offerings include Disney Princess and Disney Frozen characters accompanied by accessories heart, such as Queen Elsa and the Water Nokk.

Toys on-shelves now, globally, include bright colours, true-to-character facial features, hair fibre tailored to the characters, and premium fabrics.

The Disney dolls line from Mattel will also include unique collector offerings for adult fans that will celebrate the Disney Princess and Disney Frozen characters in a new way with premium offerings to expand every fan's collection. Together, Mattel and Disney will also bring the Disney Villains out of the shadows with a curated collection of premium dolls, capturing these mischievous characters in a new light.

The new line up follows last year when Mattel announced it would have the global licensing rights to develop lines of toys for Disney Consumer Products, Games and Publishing, including fashion dolls, small dolls, and figures.