After dozens of entries and a scrupulous round of judging, London Stationery Show are delighted to announce the six businesses who have won the annual LaunchPad competition. LaunchPad aims to shine a light on emerging businesses looking to break into the stationery industry and showcase their unique products to a wider audience. The opportunity allows the winners to exhibit alongside market-leading brands at London Stationery Show and meet top buyers visiting the UK's leading trade event dedicated to arts & crafts, greeting cards, paper products and writing instruments. The lucky winners also receive a range of marketing support, plus 50 per cent off a stand at London Stationery Show 2024
The 2023 LaunchPad winners include:
Curlicue Gifting Limited
Curlicue Gifting Limited creates sustainable gift wrap and accessories. All designs are done in collaboration with artists and illustrators, valuing sustainability and design equally.

Enayball
Enayball is a UK SME focused on promoting equality by providing affordable access to independent living for individuals with disabilities. Their first product is a tool that allows anyone with a physical disability, including the most highly paralysed, to independently draw.

Jennifer Tune
Jennifer Tune creates modern, but minimalistic greetings cards, prints and gift wrap. Each product is created with sustainability in mind and blends contemporary typography, tactile paper and specialist print techniques.

Ladies Let's Plan
The Ladies Let's Plan Epic Planner Range helps clients strategise their everyday planning. With top tips in each planner to support them on their journey with plenty of space to capture memories and plan out ultimate goals.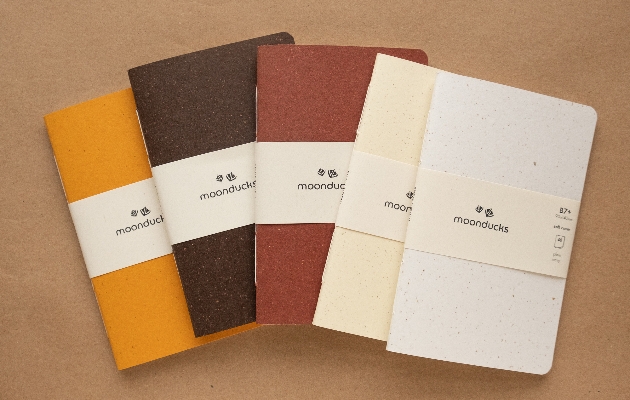 Lione and Sheikh
A small women-owned London based business that hand makes and illustrates eco-friendly products, greeting cards and novelty stationery, focusing on minimalist pop culture designs and botanical illustrations.

Moonducks Design
Moonducks Design sells handmade sustainable notebooks, made from various recycled papers and available in more than 30 colours.

Visit London Stationery Show from 16th – 17th May to meet the winners and see their design debuts for yourself. Click here for your FREE pass.

Dates: Tuesday 16th & Wednesday 17th May, 2023
Venue: Business Design Centre, 52 Upper Street, London N1 0QH
Opening hours: Tuesday 9.30am - 5pm | Wednesday 9.30am - 4pm
For more information: www.stationeryshowlondon.co.uk