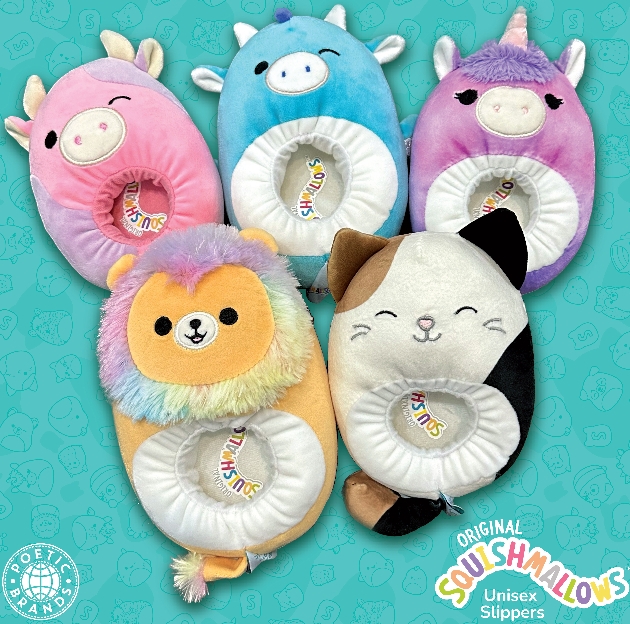 Poetic Brands, the leading and innovative apparel licensee, has announced the launch of its newly developed footwear division.

The first signing for this new division is Original Squishmallows – the lovable, ultra-soft, collectible plush phenomenon from Jazwares. Producing children's footwear and slippers initially, this partnership is the perfect way for Poetic Brands to showcase their new line.

Commercial Director of Poetic Brands, Anne Bradford has spent six months developing the new product line and says: "This has been a really exciting brand to work on and we're so proud of the product line. We can't wait to bring the ultra-squeezable, snuggly Squishmallows brand into our footwear division."