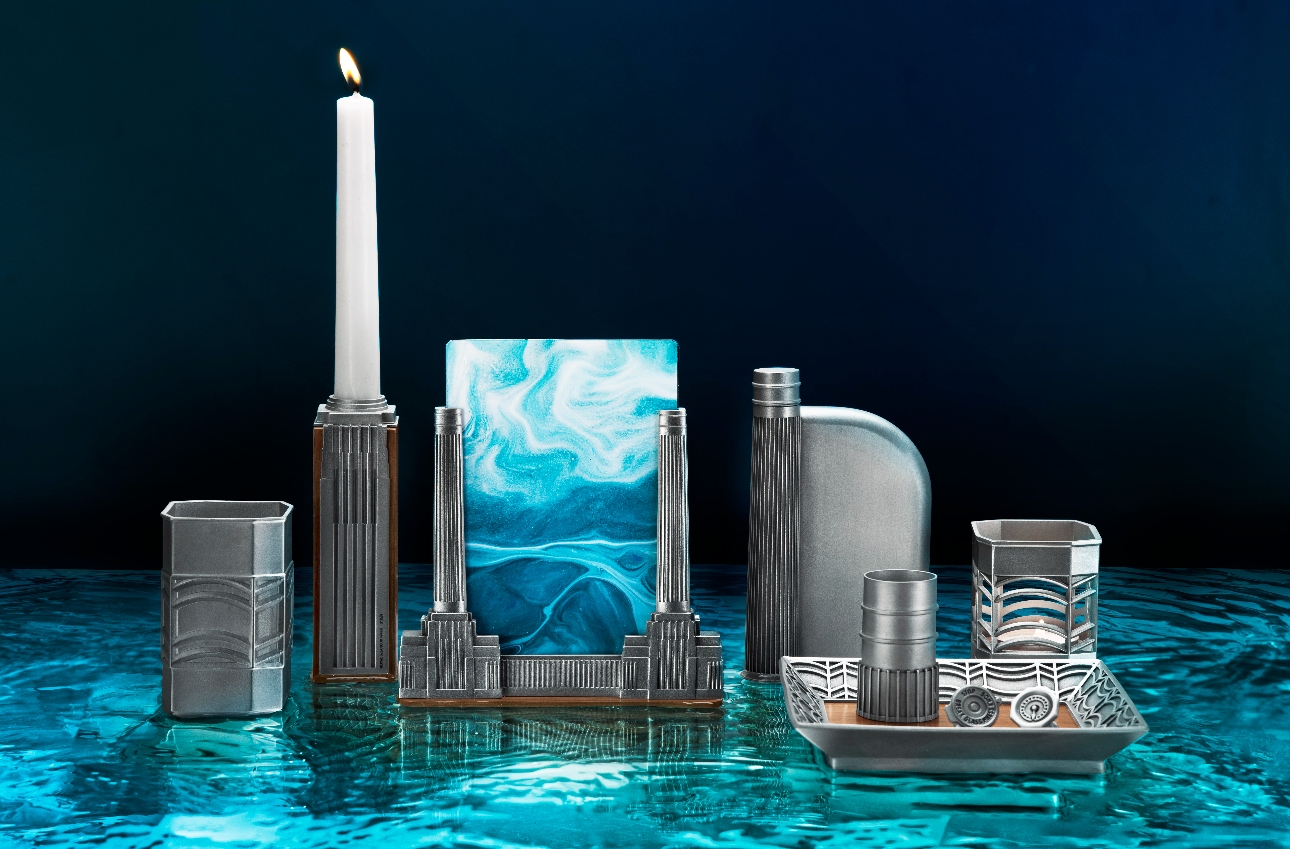 The Battersea Power Station, designed by Giles Gilbert Scott, is one of the British capital's most conspicuous buildings. The building's quartet of elegant white chimneys is a prominent feature on the banks of the Thames. The power station opened in the early 1930s and remained in operation for 5 decades.

Today, the building is refurbished and is the heart of a vibrant commercial and residential precinct. The regenerated Battersea Power Station is host to a unique blend of restaurants, shops and cultural spaces - one of which is Royal Selangor, set to open in September this year. To commemorate the opening, Royal Selangor introduces the understated Battersea capsule collection, comprising lifestyle essentials and décor, that pays homage to the heritage building.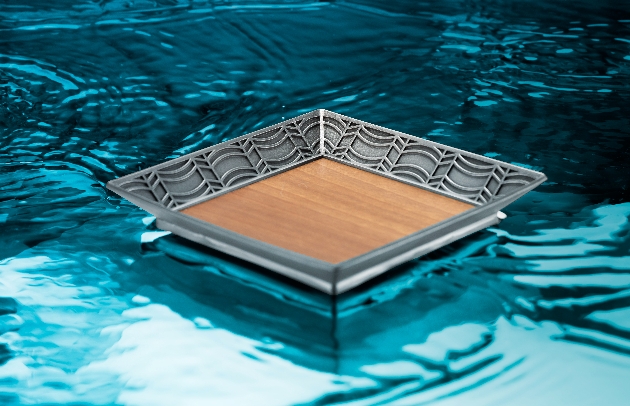 Deco Valet Tray
The valet tray's design and make pay homage to a frieze of Jazz Age arcs, diagonals and angles replicating Control Room A's glorious coffering borders. Handy for keeping keys and spare change organised. In pewter and nyatoh in a natural finish.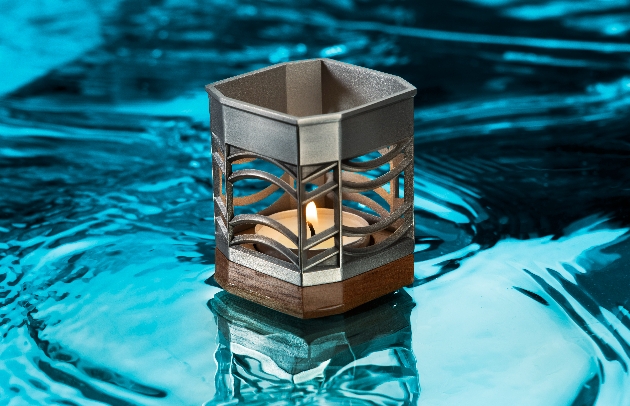 Deco Tealight
The tealight borrows the lively Deco arcs and diagonals of
Control Room A's illuminated coffer for its pierced lantern. In
pewter, on a plinth of nyatoh in a natural finish. Fits tealights
with a standard 3.8cm/1.5in diameter.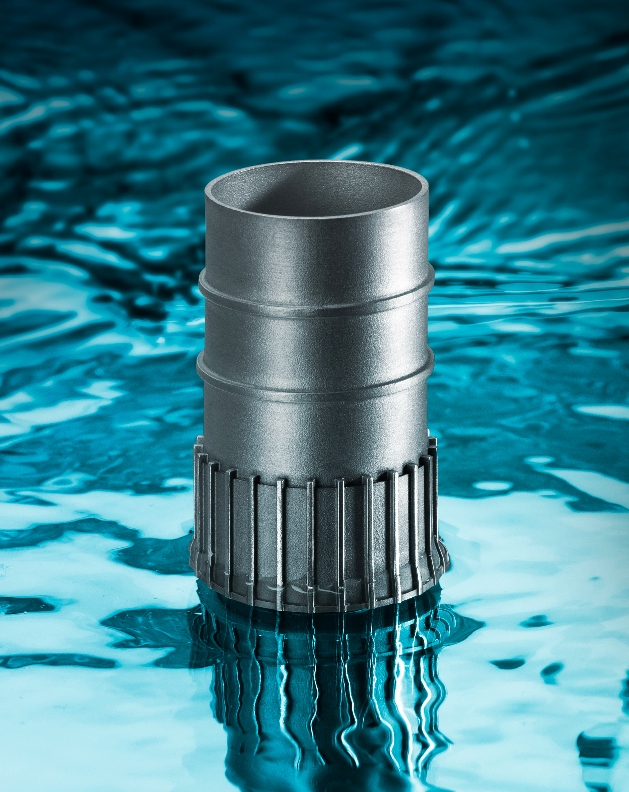 Signature Chimney
Inspired by the Battersea Power Station's monumental white chimneys. These pewter miniatures make bijou individual salt and pepper cruets, or stylish pots for toothpicks, cotton buds or single blossoms.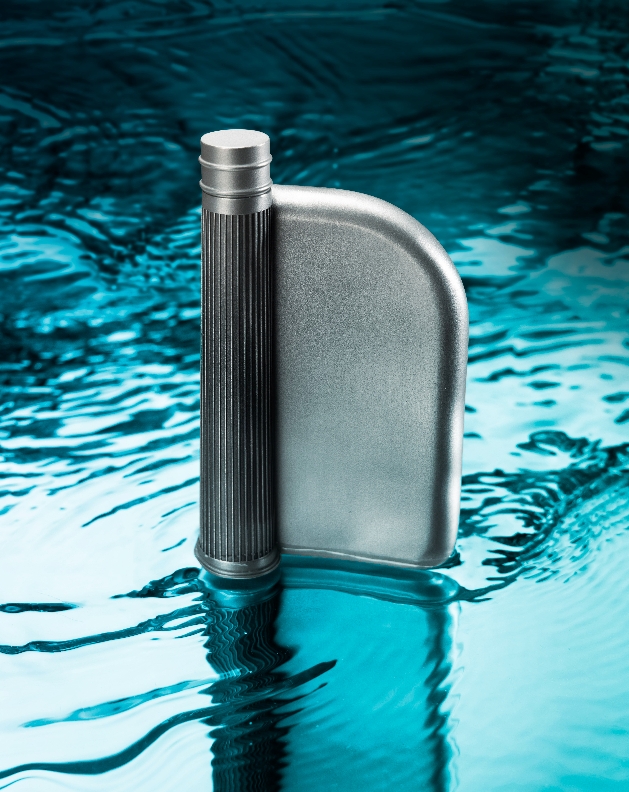 Signature Flask
The flask's screw cap is discreetly incorporated into its apex, an iconic Battersea chimney shoulders. Before use, we recommend flushing out the hip flask with water a couple of times to clear any pewter dust that may remain from our finishing processes. A funnel is included to aid in filling. Space is available for personalisation.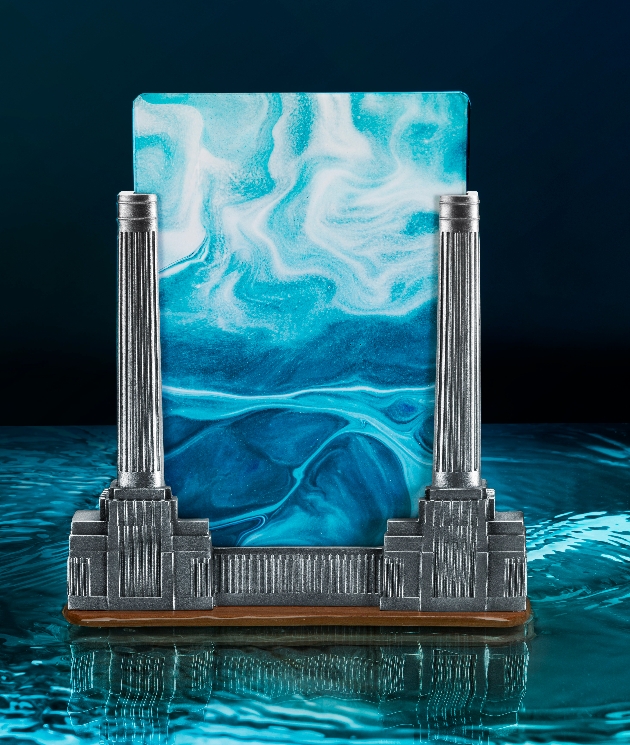 Signature Photo Frame 4R
Battersea's iconic façade, translated into pewter, rises as if from the banks of the Thames. Slender chimneys flank a double-sided glass frame, set on a plinth of nyatoh. Fits a standard 4R (10cm x 15cm/4in x 6in) portrait orientation photographic print. Space is available for personalisation.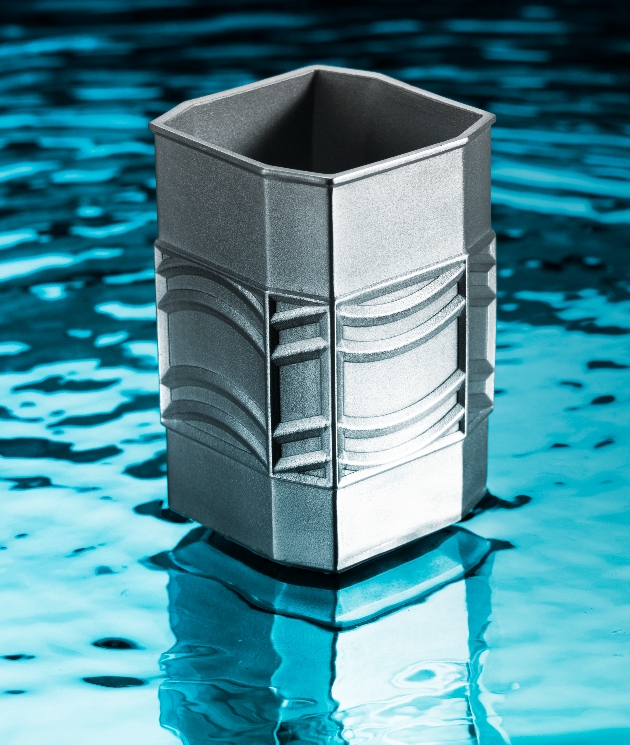 Deco Pen Caddy
Control Room A's double-track coffer motif wraps around this octagonal pewter pen caddy. Its off-kilter skew is a wink to Art Deco exuberance.


Hardware cufflinks
These retro-chic mismatched pewter cufflinks take their inspiration from the octagonal flowmeter and circular stop button from Battersea's marvellous collection of decommissioned gauges and meters.