The Giftware Association is proud to announce it's working in collaboration with ICHF Events, the UK's leading organiser of CHSI Stitches and a portfolio of lifestyle and hobby events, following its takeover of The Creative Industries Association in 2022. The GA has been learning more about the industry and getting to know creative craft businesses and members at Craft Shows organised by ICHF. ICHF Events has welcomed the association to the craft industry and the collaboration will see both businesses embarking on future events and projects.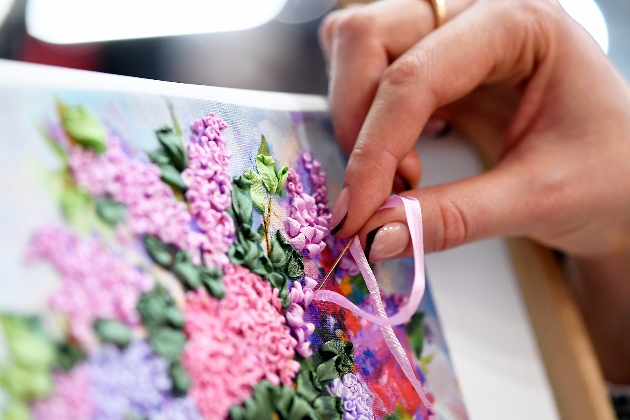 "It has been great to visit so many new shows across the UK and focus on the craft industry, " states Giftware and Creative Industry Association CEO, Sarah Ward. "I have learnt a lot about the industry and our new members from Simon Burns and the ICHF team, who have shared their knowledge and experience. We are excited to be working on some exciting new projects together that will further cement and grow our relationship for the benefit of the craft and creative industries."

Simon Burns, Managing Director, ICHF Events, "ICHF has been working to support the creative craft industry for decades and we are delighted to collaborate with the Giftware and Creative Industry Association on our common goal to help businesses thrive and grow. There is a great opportunity for a CHSI Stitches exhibitor to win a brand-new Gift of the Year Craft Award, created especially for the show this year."

The Giftware Association and The Creative Industry Association will be exhibiting at CHSI Stitches in February 2023 to support the exhibitors and will be connecting with as many craft businesses as possible during the show. The GA and CIA will be awarding one lucky CHSI exhibitor with a special, one-off CHSI Stitches Gift Of The Year Craft Award for the best new product. The winner will be chosen from the exhibitors 'hero' products featured on the CHSI Stitches website. The lucky winner will be awarded an exclusive trophy to display at all upcoming shows as well as a free entry into the Gift of the Year 2024 competition.