Spring Fair, the UK marketplace for wholesale Home, Gift and Fashion which returns to the NEC Birmingham NEC from 5th – 8th February 2023, has announced its Inspiring Retail Stage line-up. Featuring leading industry professionals and rising stars, the line-up features 40 speakers, sharing exclusive market intelligence, insights and valuable industry information all designed to provide buyers with the opportunity to increase their knowledge, understand critical market trends and themes, and connect with leaders in the field. Located in Hall 6, the Inspiring Retail Stage has a jam-packed programme with trend updates, e-commerce advice, sustainability guidance and business tips across the four days.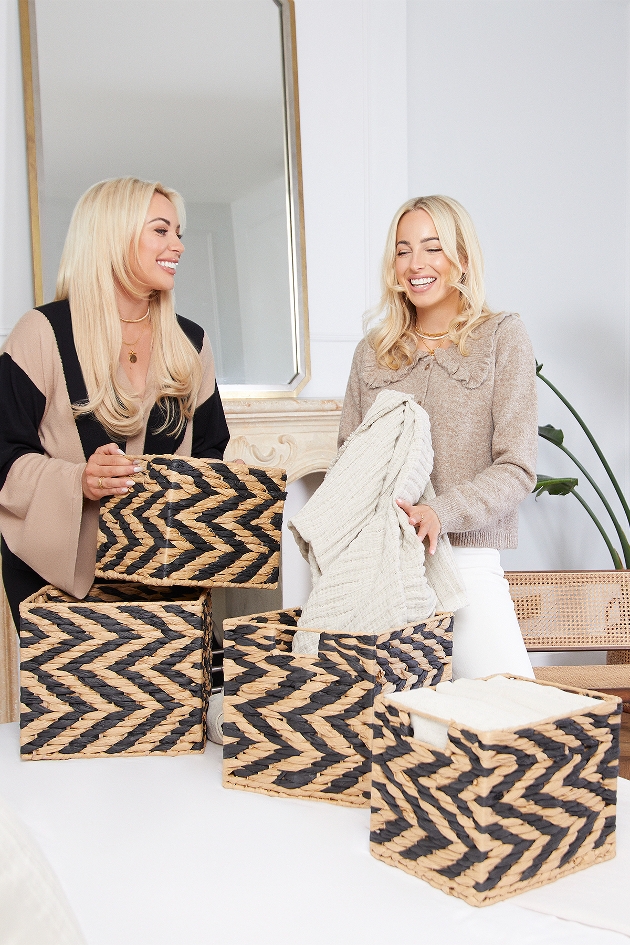 Focus on the future
With sustainability front of mind, the Inspiring Retail Stage promises to inform and educate on eco-conscious developments. Sara Simmonds, CEO & Chief Mentor at The Conscious Innovator will share her expert roadmap for business owners to reimagine their products in her session, 'How to Sell More and Waste Less: New Era of Conscious Consumerism and Sustainability'. Highlighting the scale of the ecommerce delivery network and looking at how to minimise the impact of supply chains, Josh Pitman, Managing Director of Priory Direct – Planet Friendly Package, will offer his advice in 'Delivering Sustainably – How Ecommerce Supply Chains Can Make the Difference'. Georgia Elliott-Smith, Managing Director of Element Four will also be looking at 'A Disruptive New Model for Corporate Sustainability and ESG' exploring how to adopt a new approach that has a meaningful impact.

During 'Delivering The Sustainability Message: Reaching Buyers, Retailers, And Consumers', John Pearce, CEO of Made in Britain brings together a stellar panel of speakers from leading British manufacturers including Dartington Crystal, Wrought Iron & Brass Bed Co, and Little Soap Company, to examine the latest innovations in sustainability messaging, as businesses step up to the increased demand from buyers, retailers and consumers for information about the environmental impact of goods.

The Highlights
Join retail entrepreneur and TV dragon, Theo Paphitis who will be in conversation with The Sun's Business Editor, Ashley Armstrong, looking at some of the current challenges facing businesses across the UK today, and the opportunities that arise out of tougher trading conditions.

Kubi Springer, Director of Brand Marketing, Avantgarde Dubai, will be exploring the impact of personal branding. Kubi is a business media personality who has appear in several media outlets including Forbes, Sunday Times, The Guardian and Red Magazine providing brand commentary and she has a bi- monthly column in Harper's Bazaar. Since 2007 she has hosted a number of radio and TV shows. Currently she is a BBC Radio 5 contributor, and she hosts her own TV Show broadcast in the USA to 1.2 million homes.

The Style Sisters will be sharing their knowledge and expertise on the hybrid home – where we work, play and rest. The retail market has an opportunity to capitalise on growing demand for highly functional, yet fabulously designed products for the home, as consumers adapt to a new way of living.

The stage will also host trend updates with TrendBible. Trend Update: 2024 Home and Lifestyle Trends will uncover how householder behaviours and lifestyle choices are set to underpin product and design trends for the home over the next 12 months and beyond. Trend Update: Celebration and Gifting Trends for 2024 will provide vital insight into the key trends impacting consumers and the opportunities which will elevate celebration, occasion, and gift ranges to new levels.

Don't miss Modern Retail's Good Retail Awards as it celebrates the best in retail, and the GTN Greatest Christmas Awards ceremony.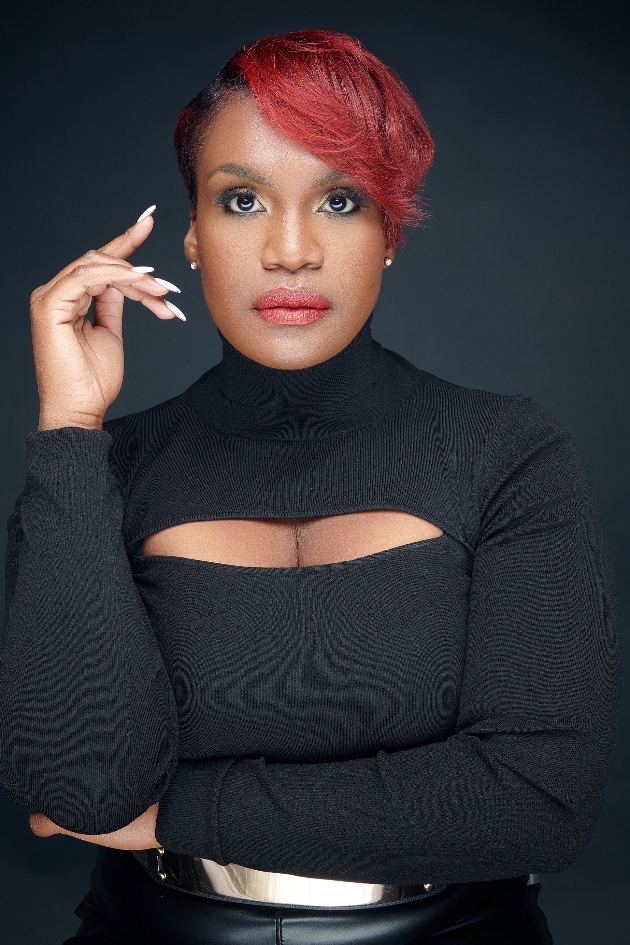 Get your head around tech
With technology advancing at lightning pace every second, it's crucial to keep up with the newest ways to engage with customers. The metaverse has been one of 2022's hot topics and interest looks set to grow in 2023. Award-winning Tom Puukko, founder of Superdwell, the architecture & interior design community for the metaverse, will delve into the myths, truths, and opportunities of this exciting new space during his talk 'How to Win in the Metaverse'. The presentation will cover understanding what the metaverse, virtual reality and alternate reality are and how they all connect, the latest trends and growth data, with case studies and easy steps to take to win in the metaverse.

Join moderator Charley Crocker, founder of The Pop Up Shop Agents for a retailer-led panel discussion on 'Growing The Next Generation of High Street Retailers - How Savvy Brands Are Making the Most of Hybrid Shopping', which looks at how the new generation of tech savvy entrepreneurs are combining bricks-and-mortar shops alongside online. The Inspiring Retail Stage will also welcome Therese Oertenblad, Founder of Small Business Collaborative and Elizabeth Stiles, Fashion & Textiles Brand Consultant as they discuss 'How to sell on TikTok', looking at the best way to use this free tool to sell and connect with customers. If you've been tempted by embarking on a new media, 'Zero to Podcaster in 30 Days' is the session for you. Alex Ryan, Marketing Mentor & Owner of Marketing 101 Agency will be demonstrating the effectiveness of podcasts as part of a marketing strategy and showing how easy it is to start.

Expand your mind and your business
Award-winning business coach, Roo Davies will be leading a discussion on 'How a Positive Mindset Can Help you to Grow Your Business with Confidence', looking at how to feel confident when navigating challenges. Steve Manser, Head of Marketing at DCUK will be exploring how adopting child-like approaches and attitudes can improve our marketing, selling and business tips, with his session, 'Child Mindset Marketing: Are you Kidding?'. Also focusing on business improvement will be Catherine Erdly, Founder of The Resilient Retail Club. She'll be asking, 'Do you know which key numbers will help you grow your business? Five Crucial Figures You Need to Know to Boost Your Business In 2023' in a session that will cover the five key numbers you should be tracking this year.

All this and much more awaits visitors to Spring Fair 2023. As the largest and most accessible "shop for shops", Spring Fair is the UK's trusted platform for discovery and innovation, putting the most sought-after products, bright new finds, and industry-leading creative thinkers, under one easy-to-navigate roof whilst giving retailers unparalleled cross-buying opportunities.

Spring Fair encompasses 14 sectors within four destinations across eight halls – Home which includes Living & Décor, Housewares, Everyday, and The Summerhouse, Gift including Christmas, Floral and Seasonal Decorations, and Moda fashion featuring its own Catwalk as well as Jewellery & Watch, Womenswear, Fashion Accessories, and Footwear, and the newly launched responsible sourcing show Source Home & Gift - all offering thousands of much loved and established favourites alongside an array of sustainable and new brands showing for the first time. The show creates a compelling and unmissable platform for buyers to touch, feel, and experience the latest products, trends and innovations.

As the buyers one-stop marketplace for everything new and on-trend for 2023, Spring Fair is the leading home, gift and fashion buying showcase. It runs from 5th - 8th February 2023 at NEC Birmingham. For further information please visit www.springfair.com