Pure London launches new areas; Premium womenswear, Purely Sustainable, Pure Edge, Pure Body, & Gen Z
Aiming to present the UK's most comprehensive fashion offering for the A/W 23/24 edition at Olympia London from 12-14 February 2023, Pure London is launching five new destinations joining Ready-to-Wear, Pure Jewel, Accessories, and Shoes.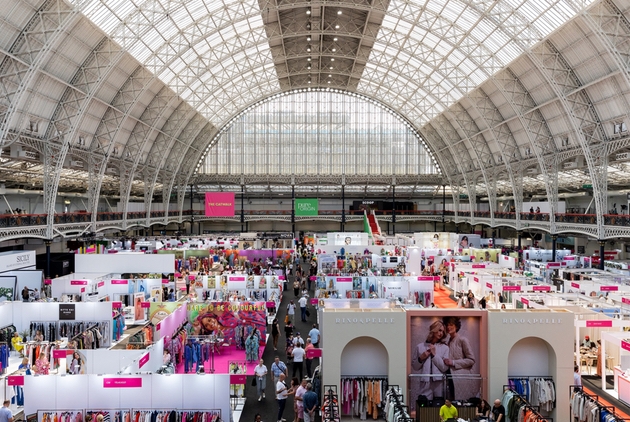 Visitors will discover curated spaces for Premium womenswear, Purely Sustainable, Pure Edge, Pure Body, and Gen Z. Pure London has always served as a meeting point for the fashion industry and, from this February, sustainability will be at the fore with a curated selection of conscious exhibitors.

With the global ethical fashion market expected to grow from $6.35 billion in 2019 to $8.25 billion in 2023, Purely Sustainable will raise the profile of ethical and sustainable fashion across the entire event, helping lower the industry's carbon footprint and invest in a better future. A dedicated destination for sustainable brands and ethical designers with a story to tell, Purely Sustainable is a curated selection of conscious exhibitors launched to help the fashion community navigate this growing priority, push for progress, and support the industry in its sustainability journey.

Firmly rooted in inclusivity and diversity and offering innovative, creative collections, Pure Edge stands firmly left of centre. Exhibitors will be independent, unapologetic, and diverse, proudly embracing difference in all its glory and offering bold collections that make a statement and demand zero-judgement.

Pure Edge invites visitors to engage with the next generation, providing a new home for alternative lifestyle collections from around the world injecting colour, confidence, and creativity.

Discover high-quality, high-end pieces that stand out at Pure London's Premium destination. Designed with elegance and longevity in mind the collections on show at Premium are the work of distinctive high-end labels such as POM Amsterdam, Vilagallo, La Fee, Humility, and many more.

From on-trend athleisure to sportswear and lingerie, Pure Body covers all things intimate. A dedicated space for chic athleisure collections, lingerie, swimwear, hosiery, and nightwear from vibrant international labels. From functional everyday styles to delicate luxury and high-performance sportswear, Pure Body covers it all.

Gen-Z is the place for young, edgy, and fun looks from exciting new designers. Encapsulating the energy and mood of young fashion, Gen Z is your destination for trend-led and ready-to-order fashion, and street style collections. The new sectors will be edited alongside the existing destinations – Ready-to-Wear, Pure Jewel, Shoes, and Accessories.

Following its successful launch in July, uncover hidden gems at Pure Jewel, a showcase fine jewellery and statement pieces, where jewellers, designers, jewellery brands and jewellery manufacturers connect and meet the diversifying demands of fashion retailers.

Accessories offers up an eclectic edit of British and international fashion accessory pieces from new up-and-coming designers and established brands such as Junk Jewels, Coti Vision, and Envy Jewellery, while Shoes will present the latest range of must-have shoe styles for every occasion, from trainers to slippers, heels to flats.

Gloria Sandrucci, Event Director at Pure London says, "Held in the heart of London in the wonderfully iconic Olympia, there will be no end to the creativity you'll see on the show floor at the Autumn Winter 23/4 edition of Pure London next February. I am over the moon to introduce so many new destinations and offer a curated and inspirational space for global fashion collections. Join us to discover the buzz of Pure London."

Source Fashion, Europe's new responsible sourcing show, takes place at Olympia London on the same dates.

For further information on Pure London and to register please visit www.purelondon.com.