The great and the good of the giftware industry gathered at the Royal Lancaster Hotel in May for the inaugural Gift Awards, recognising the very best products and retailers in the UK. This event marked a significant, unified step forward for the UK gift industry, with the Giftware Association's Gift of the Year awards and The Greats gift retailer awards joining forces in one glittering ceremony.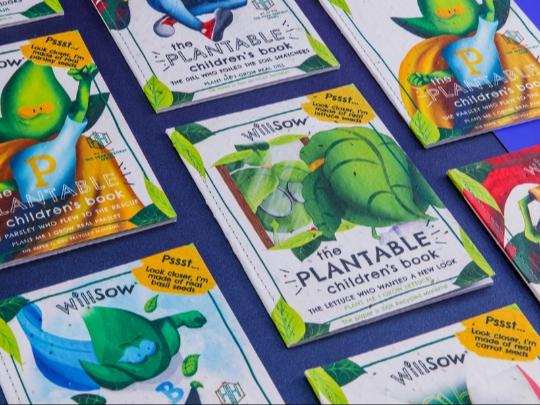 The black tie awards event was attended by suppliers and retailers, making it one of the largest events in the home and gift calendar. We celebrated 22 category winners from Gift of the Year, as well as the finalists for The Greats, with the fantastic Willsow taking home the coveted Judges' Choice Award after winning in two other categories.

Blade and Rose won the Branded Gift category, while Blank Canvas Eco won the Fashion Accessories award. For a full list of winners, check out our Gift of the Year feature in Gift Focus magazine now.

Sarah Ward, CEO Of the Giftware Association, said "The two award programmes have seen both gift product excellence and retail prowess recognised and rewarded, and I can safely say that all the finalists here have made our whole industry proud. I am excited to see how the awards now shape the future of the finalists and winners, as they deserve every success coming their way. After such a tough few years, these awards have shown how resilient and creative our industry is."

She continued, "Awards like Gift of the Year and The Greats are vital for the health and prosperity of our industry, and there is no doubt that we are stronger together. By connecting both sides of the industry in such a meaningful way we provide added value to all those who enter and host a fantastic opportunity for those who attend to network, connect, and celebrate."

The competition, which celebrates all that is new to the giftware world, has grown significantly over the past 45 years since it began, and this year showed no sign of it slowing down, with the awards containing more entries than ever before, Spring Fair hosting the live judging, and the huge, combined awards event.

Willsow's overall win with their plantable children's book, reflects the sustainable focus of businesses as whole in this year's competition. In fact, most of the category winners have a clear sustainable policy that informs all aspects of their production.

The Gift of the year winners will each receive logos and point of sale, which they can use to promote their wins, and boost their profiles to grab buyers' attention.

The Gift of the Year website allows you to view all the finalists and winners and connect with them to do business with them.