Be My Valentine is a beautiful limited edition crackling wick scented candle handmade by Busy Bee Candles. Pure soy wax, a crackling natural wooden wick, a heart atop each candle guaranteed and beautiful glitter to add that special touch.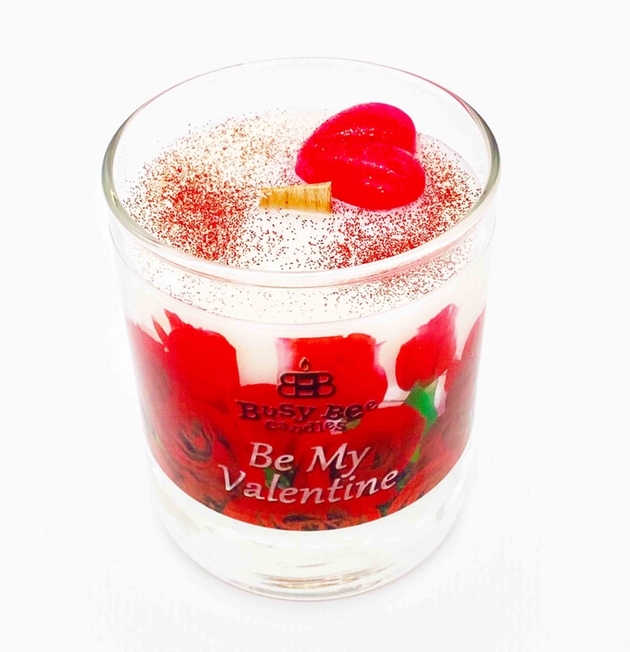 The fragrance features a beautiful base of ripe peach, sweet pineapple and tart apple sitting on a mid layer of luxurious lily, old English rose and violets.

The whole sits on a deep base layer of French vanilla, light musk and damp moss. This occasionally becomes accented by the red hearts, which are packed full of a luxurious perfume scent.

This candle subtly changes fragrance through its burn! Each beautiful 20cl tumbler jar candle features a wooden crackling wick, stunning fragrance mix, sparkling glitter and a burn time of around 30-40 hours.

The candles are handmade in Wales with natural soy wax.