Following its hugely successful beta trial at Autumn Fair in September 2021, Curated Meetings is supercharging new business and scaling up for its official launch at Spring Fair on the 7th - 8th February 2022 at NEC Birmingham offering more space, more meetings, and more sectors.

Curated Meetings are short, pre-scheduled 1:1 meetings between vetted buyers and relevant brands based on mutual interest to drive new business opportunities together. Designed to offer a platform for bespoke, highly pertinent and time efficient business meetings between buyers and brands, Curated Meetings delivered over 300, 15-minute face-to-face meetings at Autumn Fair, generating thousands of pounds of business and an incredible return on time for participants.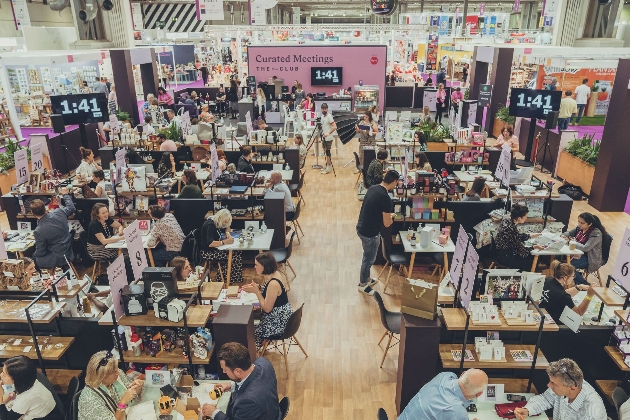 For Spring Fair, the Curated Meetings team has doubled and the programme now includes brands across all sectors including home, gift, lifestyle, fashion, accessories and jewellery, such as JJ Textile, By Molly & Izzie, F & J Collection, Sass & Belle, Bachmann Europe, Fawn & Thistle, Blue Stem Group, ECOYA, Bamboo Tree Ltd, Field Luxury Watches, Tallon International, Silver Jewellery Cavern, Wellness by Manuel, Grabo International, Corincraft Ltd., Dainty London, Arc de Noa, Soake, Giffi Creations, AK Frames, McAlister Textiles, Global Vision Direct - Artisan Furniture, FYG, Letterbox Love, Ballard & Hill, and more.

Averaging £330k in buying power, leading retailers confirmed for Spring Fair include John Lewis, Bloom & Wild, Geek Retreat, Denby Retail, Houstons, Frankly, Forest Holidays, Nest, Hampshire Cultural Trust, Fy!, Hw2, Midcounties Coop Food, Nature's Kids, Everything Outdoor, Lovey Dovey, Burton Blake, Clinton Cards, Applegreens, La Di Da – Interiors, The Rusty Fox, Museum Selection, Yorkshire Willow, Jackson's Boutique Graden Centre, Bagstage, and White Chimnies Venue.

Buyers will supercharge their sourcing experience by pre-scheduling the new brands they want to meet with products they love, see the products up close and talk directly to business decision makers able to forge great deals – and enjoy a £250 travel expense subsidy, the Spring Fair halls filled to the brim with incredible brands, and inspiring speakers on the Inspiring Retail Stage. The meetings will take place in the private, luxurious Curated Meetings lounge for uninterrupted conversations and complimentary food and drink.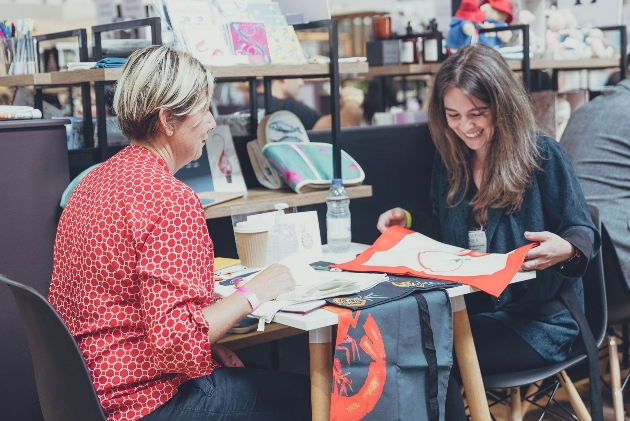 Monica Todd, Product Manager, Curated Meetings says; "Mutual matching sets Curated Meetings apart – it's not networking, it's not speed-dating; meetings only happen when buyers and brands mutually express interest to explore new business together. Our bespoke platform is made for turning product interest into meaningful face-to-face new business conversations. The buyers are high quality, decision makers vetted for purchase responsibility and budget spend - averaging £330k in buying power - across a range of retail types including online, multi-store independents & large retail chains. The brands offer a wide range of product types, aesthetics, and materials. We know from Autumn Fair how well it works and what the tangible benefits are to both buyers and brands. Extensive research from the Autumn Fair trial proved that new business can be done in 15 minutes and, conveniently located in the Midlands' NEC Birmingham, buyers, and brands from up and down the UK and internationally can now easily access three-hours of highly curated meetings over two days at Spring Fair. Curated Meetings is an exciting and innovative way of doing new business which very much complements the rest of the Spring Fair."

In a bid to open up new avenues of business and offer flexible buying opportunities, brands are not required to exhibit at Spring Fair in order to take part. They can arrange a minimum of 10 focused 15-minute conversations with active buyers, pre-screened for meaningful budget, purchase responsibility and interest in their products to give every chance of placing orders on the spot. 72% of brands taking part in Curated Meetings at Autumn Fair had orders placed on the spot or within three weeks, and the trial showed huge benefits for growing brands with scalable production capabilities as well as established brands looking for expansion opportunities. 100% of buyers surveyed expressed satisfaction with Curated Meetings at Autumn Fair.

Registration link: https://www.bigmarker.com/hyve/Supercharge-your-Sourcing-Experience-with-Curated-Meetings