Wedding and party manufacturer Neviti has announced the launch of a new website, www.neviti.com.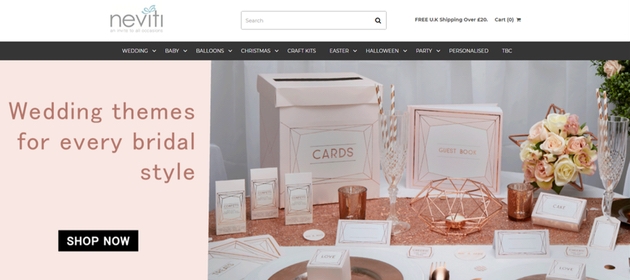 The new website is open to both trade and retail customers and Neviti is inviting those with shops and businesses in the party industry to sign up for a trade account. As a thank you they will receive a 10 percent discount voucher to use against their next order placed on the website.

Company Director, Tracey Cooper said, "After an extremely difficult 18 months in the party industry we are extremely proud to be launching our new website. Its been tough for everyone in the industry and at times has been near on impossible to remain focused. The website launch is the culmination of many hours of hard work undertaken during some of our darkest days in the pandemic. It's great to still be here and ready to serve our existing and new customers once again."

To view the new website, visit www.neviti.com. Sign up for a trade account to receive 10 percent discount.