Children's textile brand Bloomsbury Mill has won a prestigious Beauty Shortlist Mama & Baby Award for its innovative Nap Mats in the Best Baby Product Nap Time category.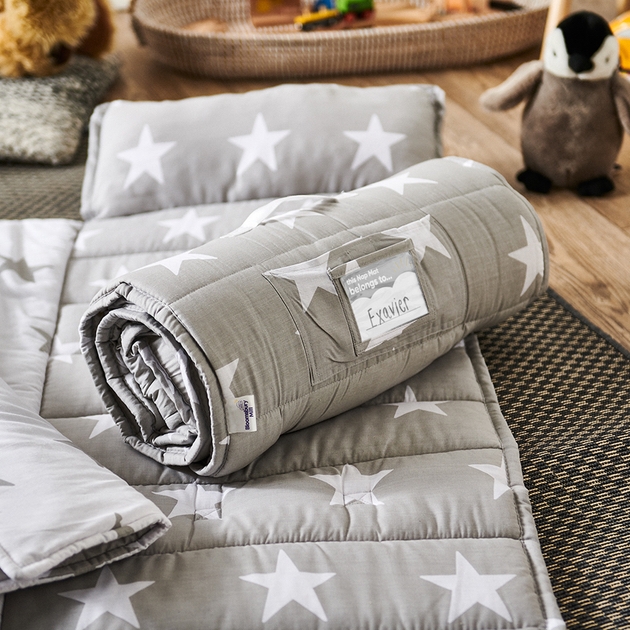 Commenting on this year's winners' quality and ethics, Beauty Shortlist Awards founder Fiona Klonarides said: "2021 has been the highest-scoring year, that's to say collectively, across the board, since the Mama & Baby Awards originally launched 8 years ago in 2014. The standard of entries overall – and particularly the baby & toddler categories – was exceptional. These awards serve as a trusted, useful guide for consumers, and this year's Baby Awards winners list is packed with shining stars."

The new Nap Mat (grey & white stars) has also won Gold in the LBP Loved By Parents Awards for Best Sleep Solution. LBP is one the largest and most trusted parenting awards programmes worldwide.Bloomsbury Mill Nap Mats provide a solution to toddler naptime on the go with a portable blanket, pillow and mat in one roll-up product.

Available in three vibrant designs, the Nap Mats are ideal for travel, camping, beach trips and sleepovers.In addition, the brand is delighted to announce that its Woodland Cot Bed Duvet Set has won Silver at the UKMums.TV Baby & Pre School Awards in the Best Early Years Sleep Product.The whimsical printed bed set is the perfect design for little ones who love the outdoors. It's crafted from a supersoft, easycare cotton-blend for a peaceful night's sleep.

Bloomsbury Mill Co-Founder Tom Lloyd says, "Everything we do is with integrity and passion; we're constantly striving to improve and seeking out feedback as to whether our products live up to our high expectations. This is why winning such highly-regarded awards means so much to us; we're delighted to be recognised for our efforts to create fit for life products that refuse to compromise on quality and design."

For more information, samples or images, or to request an interview with Bloomsbury Mill Co-Founder Tom Lloyd, contact PR Manager Victoria Waite: victoria@bloomsburymill.com.