First-class lectures, workshops and panel discussions - the Consumer Goods Digital Day awaits with an exciting digital live conference programme on 20th April, 2021: Keynote speaker Sanjay Sauldie and numerous industry experts will discuss valuable approaches to solutions and ways out of the crisis. Those who would like to attend can register now free of charge via the ticket shop and get to know the digital platform and exchange ideas with international business partners as early as 13th April, 2021. Orders can be placed at any time via Nextrade.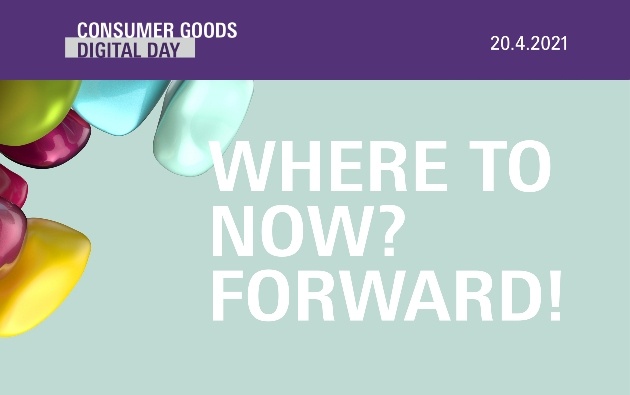 The Consumer Goods Digital Day is aimed at everyone who works in the consumer goods sector. In particular, all trade buyers and exhibitors at Ambiente, Christmasworld, Creativeworld and Paperworld, who had to forego their leading trade fairs this year due to the pandemic. It offers the entire consumer-goods sector a future-oriented live conference programme that highlights current challenges and, above all, opportunities for the stationary trade. The aim is to provide participants with valuable information and orientation for the 'new' everyday business life in and after the pandemic. "Of course, the Consumer Goods Digital Day does not replace personal encounters at our trade fairs, but it satisfies the hunger for inspiration, business exchange and ordering opportunities at the highest level. In this way, it delivers exactly what the industry needs to move forward in these volatile times", says Julia Uherek, group show director, Consumer Goods, Messe Frankfurt Exhibition GmbH. The conference programme is scheduled from 10 am to 8 pm (CET) and will be broadcast simultaneously in German and English.

The digital platform will go live on 13th April, 2021. Interested parties can register now free of charge via the ticket shop. They will then automatically receive an email with the access data so that they can complete their profile online, get to know the platform in advance and familiarise themselves with the technical features and possibilities. For example, a direct exchange among participants via chat or video is also possible one week before the event. During the event, questions can be asked, which the moderator Zackes Brustig will take up. At the same time, Nextrade offers the opportunity to place direct orders with more than 300 companies at any time.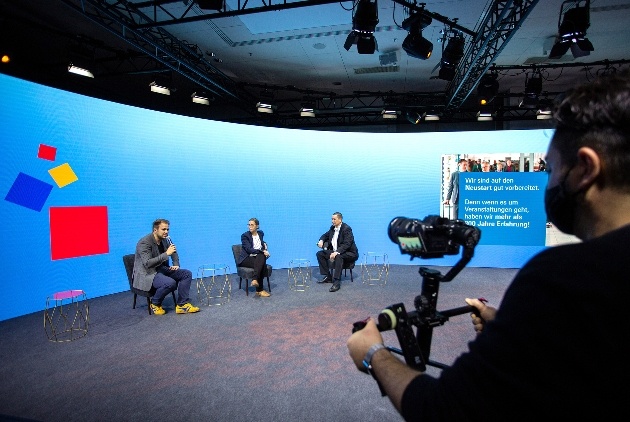 Stage for strong speakers and an exciting live programme
The Consumer Goods Digital Day offers all participants from different time zones exciting live streamings with valuable insights and tips for daily business. The agenda includes trend and practice-oriented lectures, workshops, panel discussions and live interviews, e.g. with trend scouts Claudia Herke and Annetta Palmisano of stilbüro bora.herke.palmisano on the Ambiente, Christmasworld and Paperworld Trends 2021/22.

The content revolves around the questions: How do customers return to stationary shops and city centres after Covid? Which online strategies are essential? How can trends and the emotionalisation of shops be best implemented now? Other speakers include Amanda Farr, Frederik Gottschling, Nikolai Gruschwitz, Boris Hedde, Gabriela Kaiser, Jaye Anna Mize, Sanjay Sauldie, Klaus Schmelzeisen, Susanne Sorg, Stefan Suchanek, Marylin Repp, Marcel Rösel, Silvia Talmon, Claus Tormöhlen, Anne Lisa Weinand and Daniel Zoll.The conference programme is available online at consumergoodsdigitalday.messefrankfurt.com/events .

After the event, individual presentations will be available on the Conzoom Solutions knowledge platform.

Further information and details:
consumergoodsdigitalday.messefrankfurt.com