Lesser and Pavey has launched new decorative ceramic oil warmers.
The flickering flame and scents of the 'Desire' ranges continues to grow in colours and fragrances.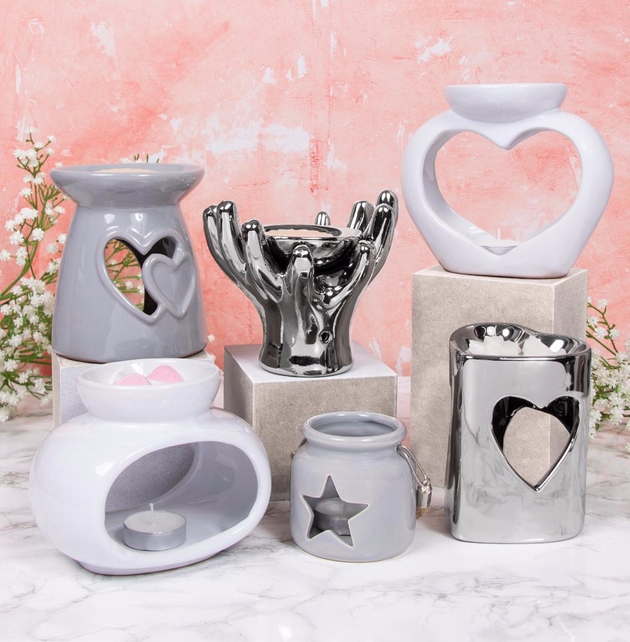 New decorative ceramic oil warmers are added to this fragrance range.

They are available in the three colours with wax melts in sold in three assorted fragrances to accompany them. Warmers are big business at the moment, in particular with use of the wax melts as they bring warmth and a homely feeling.

This new range features lots of designs including hearts, stars, artistic shapes and each is available in white, grey and silver.