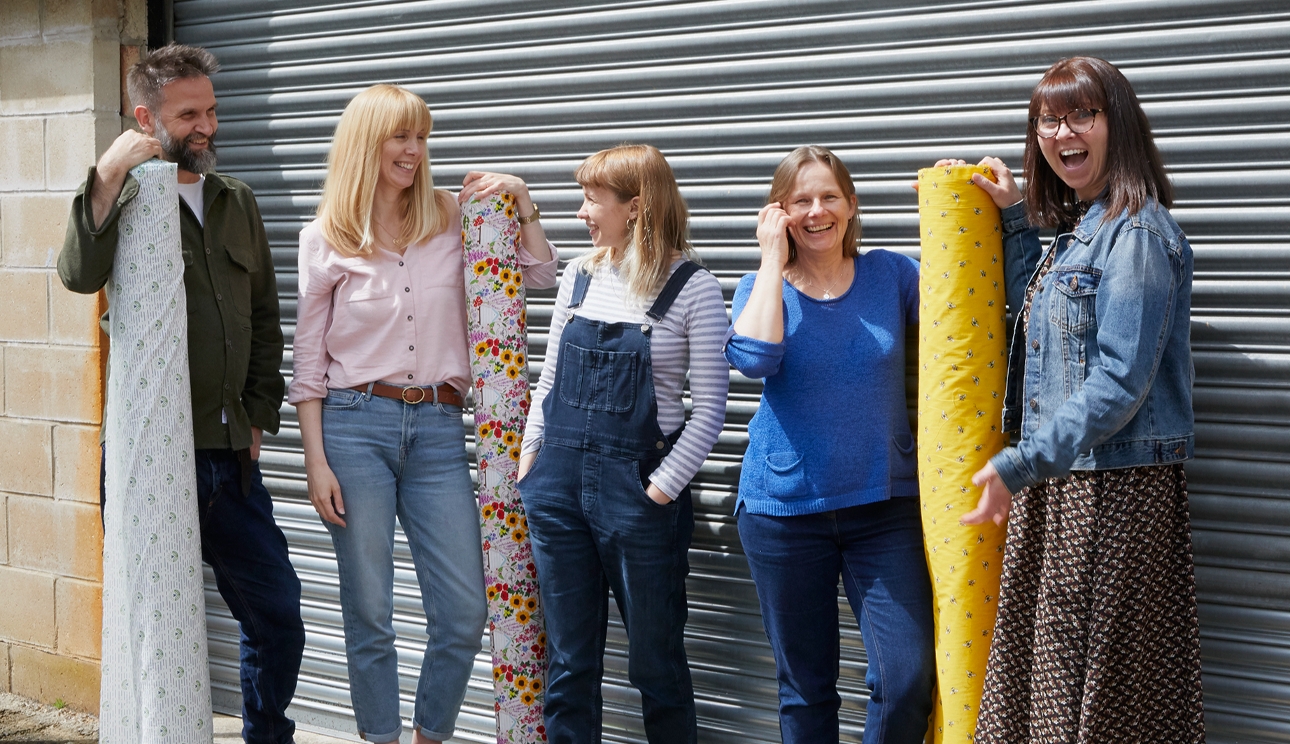 The Beeswax Company was launched due to Founder Fran Beer noticing a gap in the market for sustainable alternatives to cling film. The venture was a success from the start, with collaborations forged between the likes of the National Trust and Cath Kidston.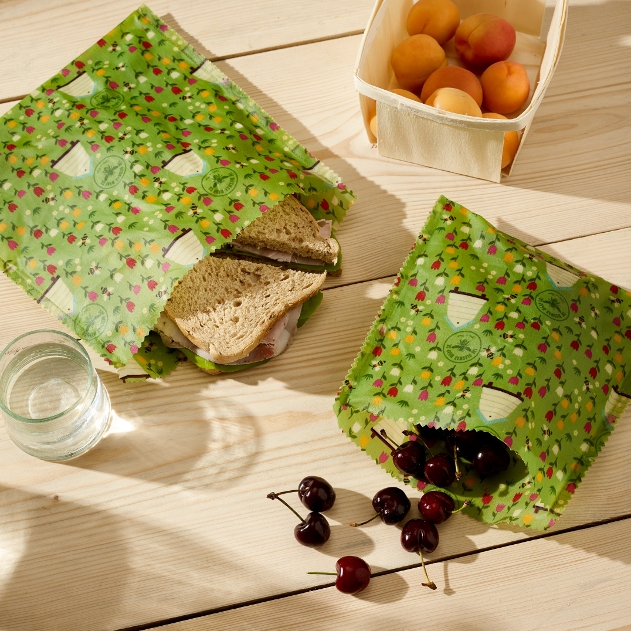 When did you start up and why?
I founded The Beeswax Wrap Co. in 2017 in a bid to live more sustainably and plastic-free, starting within my home. Sadly, I found little to no alternatives to cling film on the market. So, blending my love of crafting and the planet, a journey to create a product that was planet-friendly, useful and beautiful began – and The Beeswax Wrap Co. was born!

From day one, my mission was to create a company as sustainable and eco-friendly as our wraps, so I work hard to this day to maintain a sustainable supply chain and encourage our suppliers to make eco-friendly changes.

What prompted you to launch the business?
I began crafting beeswax wraps in my kitchen here in the Cotswolds for myself, my friends and family. More and more people were asking for beeswax wraps, so I thought, why not make them for a local market? They were hugely popular at our first market stall, and our second, and third, and it dawned on me just how many people must be looking for a plastic-free alternative – just like me. The demand was so big that I took the plunge, built my own website and from there my business boomed!

What challenges have you overcome since the company's launch?
Apart from ruining plenty of irons (whoops!), we had an incredible launch and our first few years were a roaring success. With the broadcast of Blue Planet and talks about our environment being in the public eye, it was clear people were listening and making sustainable changes. However, business did become more challenging due to Brexit and throughout the pandemic. As with many other businesses that offer wholesale, we lost some trade accounts in 2020. This encouraged us to focus our attention on strengthening our B2C sales. We were fortunate to bridge the gap through direct-to-customer sales and we started building a brilliantly engaged community through social content. The journey so far has given us a great understanding of direct consumer demand and we are excited to continue to grow this, alongside building up wholesale with new ideas throughout 2022.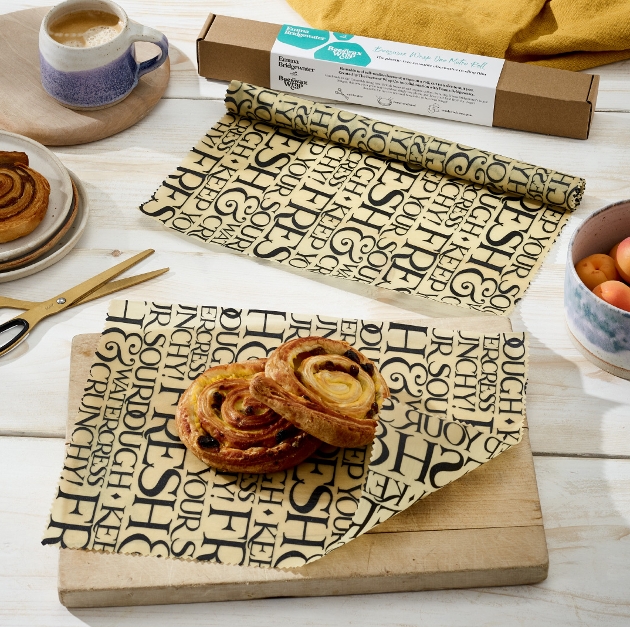 Tell us about your product offering.
We are the UK's leading maker of handcrafted beeswax wraps and vegan wax wraps and our list of sustainable swaps keeps growing. Alongside our award-winning wraps and waxed bags, you can fill your basket with our hand-poured Solid Dishwashing Soap (a plastic-free alternative to washing up liquid) our Organic Cotton Refill Bags or new Eco Starter Kits (to name just a few). They're great for gifting and for the home, both for beginners and sustainability experts.

We are also proud to partner with some of the biggest, British names when it comes to our beeswax wraps and reusable bags. You'll find collections from Emma Bridgewater, Cath Kidston, Prue Leith and National Trust in our cobranded collections. With more to come this year!

What are your most popular products?
Our 1 Metre Rolls have been the most popular product since launching our original wraps in 2017. Our new waxed bags for sandwiches and our extra large waxed bag for storing bread have also been extremely popular since we launched in Autumn 2021. We have just launched a 1m roll with Emma Bridgwater with both their black and white toast print – I predict, just like our meadow and land print 1 metre rolls, they will be very popular.

Have any styles taken you by surprise with their popularity?
Our Handmade Solid Dish Soap sold out in an hour when it first launched, which totally took us by surprise. We ramped up the hand mixing in the workshop to keep up with orders, and it's now fast becoming one of our bestsellers! It really proved to us that the demand is there (and growing) for everyday sustainable swaps.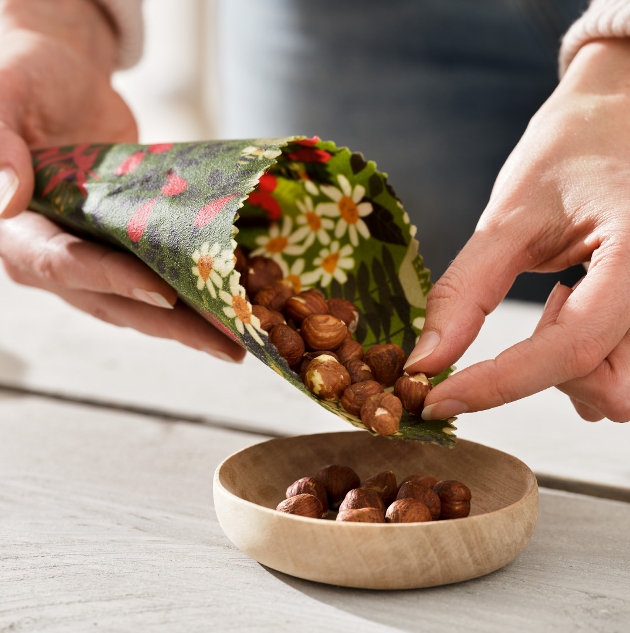 How do you keep your designs fresh andcurrent? Do you follow trends?
We are very lucky to work with some of the UK's most well known and loved designers, who are arguably always on trend! We also work with a fantastic designer Jo De Pace, who created our own-brand prints from very early days. Jo captures the beauty of the British countryside wonderfully with her vibrant illustrations, really bringing to life the home of beeswax wraps here in the Cotswolds. We do have some very exciting, trend worthy plans for 2022 - working with some up and coming designers. But, you will have to wait and see!

What sets you apart from your competitors?
Our wraps are the highest quality and most sustainably made on the market. Swapping from clingfilm to beeswax wraps is a financial investment, so we want to ensure that when customers choose our wraps they are never disappointed with the durability and quality, with over 2,000+ five-star reviews we know that our passion for brilliant customer service and the highest quality product really works. We are proud that our wraps are reusable for up to six years, the organic cotton we use makes them soft, malleable and breathable – perfect for keeping food fresh and wrapping around bowls of leftovers.

It took more than six months to perfect our signature wax blend of locally sourced British beeswax, organic jojoba oil and pine resin. It was important to us to make sure our unique blend makes wraps that are long lasting, naturally antibacterial, self-sealing and flexible. Our Vegan Certified wraps also keep up with our high standards - using sustainably sourced, plant-based wax instead.

As well as their outstanding quality and durability, they're pretty beautiful. A little bit of joy, bringing prints and patterns into your kitchen, goes a long way and makes sustainability an even more attractive choice.

Our sustainability commitments are second to none and we hold our ecofriendly values all the way through the supply chain to the final product. Our packaging is certified by the World Land Trust, as we protect acres of endangered rainforest with every print run we make.

As a B Corp certified business we are measured on our impact on the planet, people and community and were named a 'Best For The World' 2021 company – putting us in the top 5% of global businesses when it comes to our impact on the environment. Our powerful, positive team are an unstoppable, sustainable force!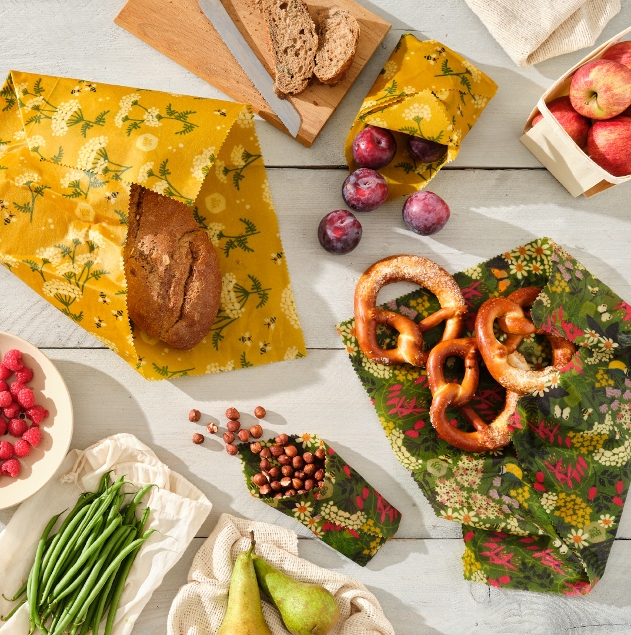 Are you involved in anycharitable initiatives?
Yes, we are involved with a number of charities. We have released a handful of charity beeswax wraps in the past and look to produce more in the future. We supply wraps to Oxfam and The Donkey Sanctuary and our partnership with the National Trust donates a percentage of each beeswax wrap pack sold back into the charity, towards the conservation of British bees. In the past we have collaborated with artists to donate to Surfers Against Sewage, The British Beekeepers Association and SANDS.

How are you finding the current climate in the UK? Is it affecting business?
Yes, as mentioned the pandemic and Brexit has certainly had an impact and we are finding this with our other small business friends too. This is an area we are confident will pick-up and we are determined to work around the pandemic-related issues at present, towards new long-lasting partnerships.

Our business was built on the support from small businesses who wanted to stock us, right from the very start, so we are working hard to support them through our Zero Waste shopping map and social channels.

Are you active on social media? How is this important for the business?
Yes we are! When launching the business I knew that social content would be fundamental to our success - plus, I had to share these beautiful wraps with everyone.

We have always been very thoughtful and inclusive on our social media, which I believe is important for any business. Many people living an imperfectly sustainable life is far better than no one doing it at all! So, we do our best to share sustainable swaps, tips, tools and tricks as well as handy ways to use our beeswax wraps and other eco-friendly products without putting undue pressure on a community interested in being more plastic-free.

We have built a wonderful community of eco conscious friends, families and businesses that are in-line with our values. We work really hard to ensure content is educational yet approachable and not forgetting beautiful, too. Having such a supportive social community is a
priceless asset.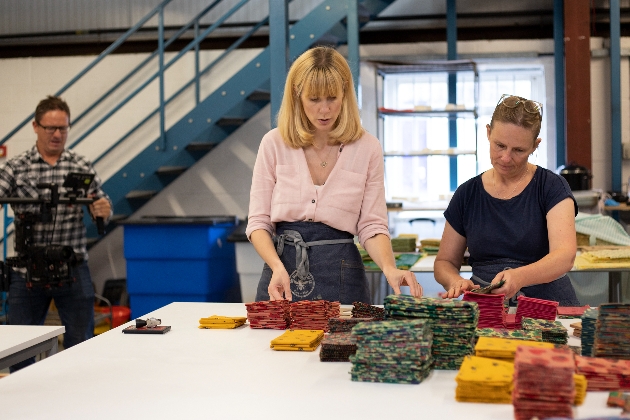 Do you have any advice for new businesses starting out in the world of gifts?
Sustainability is the key to a long lasting, future proof business. From the way you operate to the products you sell. Our growth has been driven by a consumer demand for transparency in the companies they buy from and a need for a better alternative to single use plastics. If you've started a business that you think could be more sustainable if it made some simple changes, it's never too late to start. Your customers (and the planet) will thank you!

What can we expect in the future from the company?
Short term, we have a really exciting year ahead. New designs from Emma Bridgewater and Cath Kidston as well as new own-brand designs, plastic-free products and brand new, well known designer collaborations that we can't reveal just yet!

In the long term, we hope to continue in our success as the market leader and the UK's most sustainable beeswax wrap company. We aim to become more sustainable as we grow, with every new product launched solving another plastic problem. Soon you won't have to worry about plastics in the gifts you give or the products you use around the home – The Beeswax Wrap Co. will be your one stop, plastic-free shop!

THE BEESWAX WRAP CO.
T: +44 (0)330 043 1509 | www.beeswaxwraps.co.uk