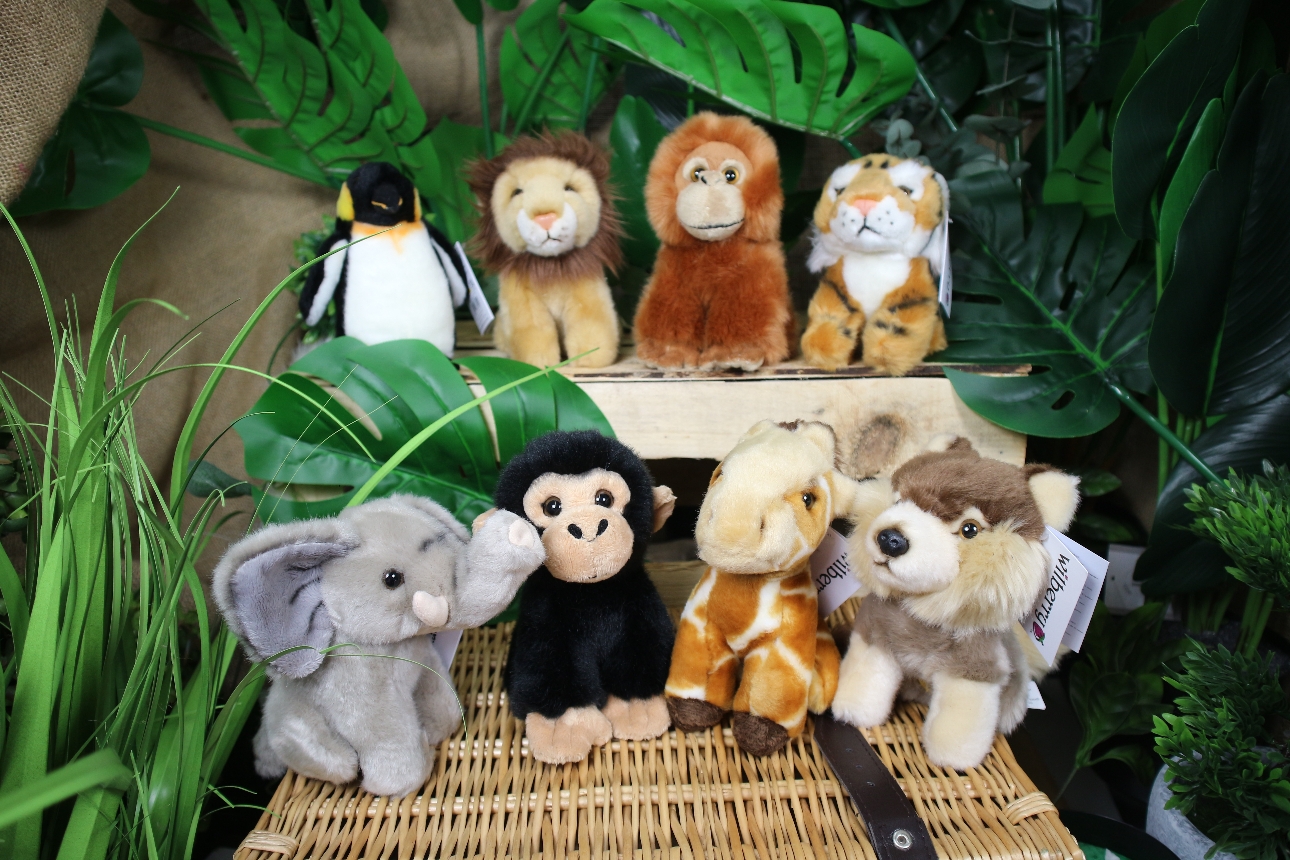 The Puppet Company has a range of toys for both children and adults alike – and there are some surprise hits within the product offering...
When did you start up and why?
The Puppet Company originally started in 1999 and began life as 'The Table Top Theatre Company', designing and selling puppet theatres before expanding the business into the wonderful world of puppets through building on our backgrounds as teachers.
From beginning the business on our kitchen table, we are now the largest manufacturer of puppets in Europe and are very proud to still be a family business.
What prompted you to launch the business?
Having started off making and selling puppet theatres, customers began contacting us and asking where they could buy puppets to use alongside them. We realised that there was an opportunity to develop a range of puppets that were well designed and fun. And so The Puppet Company was born.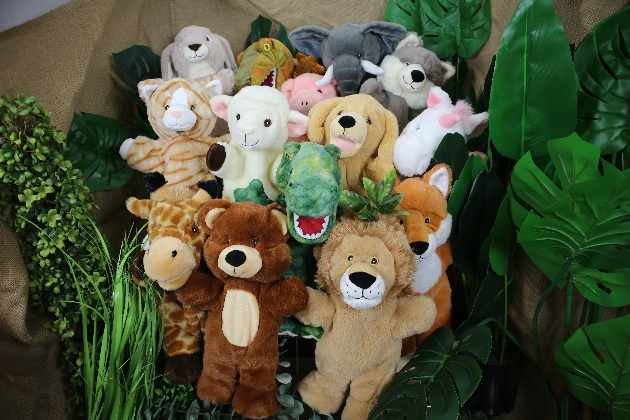 What challenges have you overcome since the company's launch?
Like all businesses we have had our fair share of struggles over the years, such as supply issues, material shortages and rising costs, alongside more recent problems with the container shipping crisis, Brexit and the pandemic.
One of the most memorable challenges we've had was getting an entire 40-foot container of Large Bird Parrot Puppets cleared from customs after being held for weeks during the first bird flu pandemic, as the inspectors were concerned the boxes may have contained live parrots!

Tell us about your product offering.
We design and manufacture thousands of different puppets, ranging from finger puppets through to glove and full-bodied puppets, alongside our sister company Wilberry Toys, which produces beautiful soft toys that complement our puppet collections. We have various ranges each targeting a differentend user, with products suitable from birth through to much larger creatures ideal for older children. We also have products suitable for adults. These range across a huge spectrum of animals, people and mythical characters. We have products in a variety of affordable price points, including a huge selection of finger puppets and smaller collectables which retail at pocket money prices.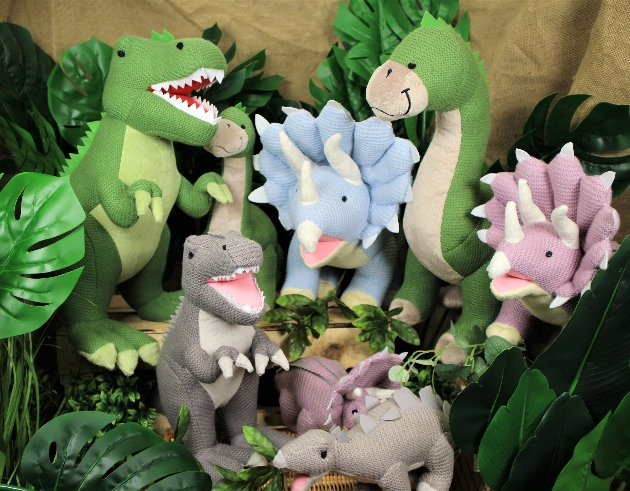 What are your most popular products?
On the puppet side our Sockettes range has been amazingly popular since it first launched, and certain styles have developed quite the following. These are larger than life characters full of mischief with big personalities, complete with squeakers to get the conversation started!
We are also always amazed by how popular our Finger Puppet collections are, which cover everything from antelopes to zebras, with some really funky characters in between!
For Wilberry our most popular products are currently the Wilberry Minis and Wilberry Collectables, beautiful miniature soft toys which we are continuing to build on.

Have any styles taken you by surprise with their popularity?
Dinosaurs are always popular, but we have been particularly surprised by how well our Baby Dinos puppet range has been – these have been a huge hit, especially since launching into America. A complete surprise for all of us was our finger puppet Worm becoming an unusual internet hit last year and going viralon social media, something none of us were expecting!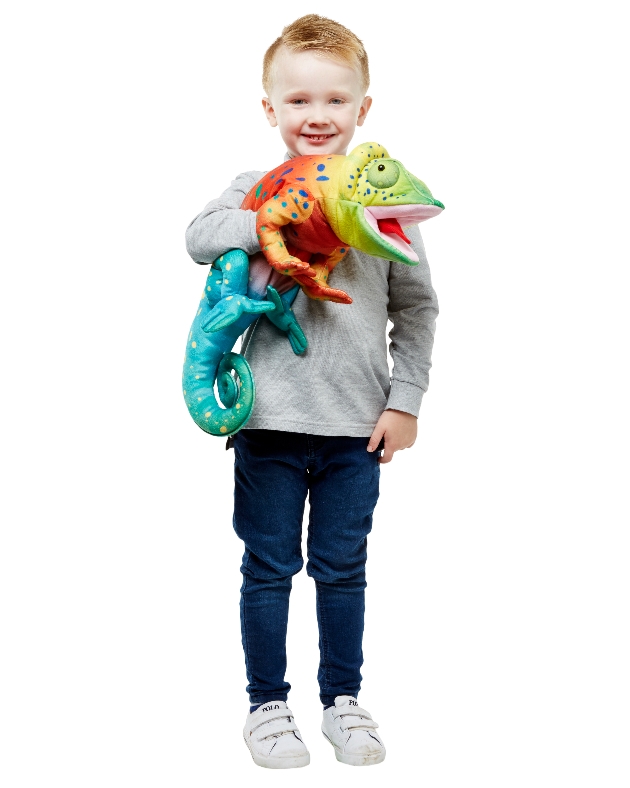 How do you keep your designs fresh and current? Do you follow trends?
We spend a lot of time working on new designs and have a very collaborative approach – our employees are the eyes and ears of our business and we always share new designs and ideas with them and take on board their suggestions and input.

Whilst we maintain awareness of trends, our years of experience as puppet specialists have enabled us to develop and take puppetry in new and exciting directions and we are very much governed by the ethos that everything we make should be fun and have real play value.

An example of this is our new Eco Walking Puppets, made from 100% recycled plastic bottles, which are incredibly functional and enable you to use both the arms and the legs at the same time to walk, run, dance and more! These are the next stage of glove puppets and took a huge amount of time to get the movement and hand access just right – we are hugely proud of them and they are an excellent addition to our existing ranges.

What sets you apart from your competitors?
Our emphasis on interactive products that are specifically designed to help encourage learning through play and development from a young age stems from our background in early years' education and the business started out primarily in the education sector, touring the country back in the early 2000 steaching about the importance and use of puppets to help children learn and engage.

We have built on this belief in the power of puppets in all our designs and are passionate about creating products that children, and adults, of all ages can engage with. Our products capture the essence of what makes a really fine toy as they allow the user to be creative, to entertain and more than anything else – to have fun! Indeed, since we first started our company motto remains; 'have a puppet – have fun!'

How are you finding the current climate in the UK? Is it affecting business?
The current climate in the UK, as well as the rest of the world, is obviously extremely difficult and hugely challenging for everyone. Whilst none of us know quite how things are going to progress, we are confident that in time things will get better. Everyone's businesses are being affected – we are very fortunate that we are still able to keep working and are doing everything we can to support our customers at this time.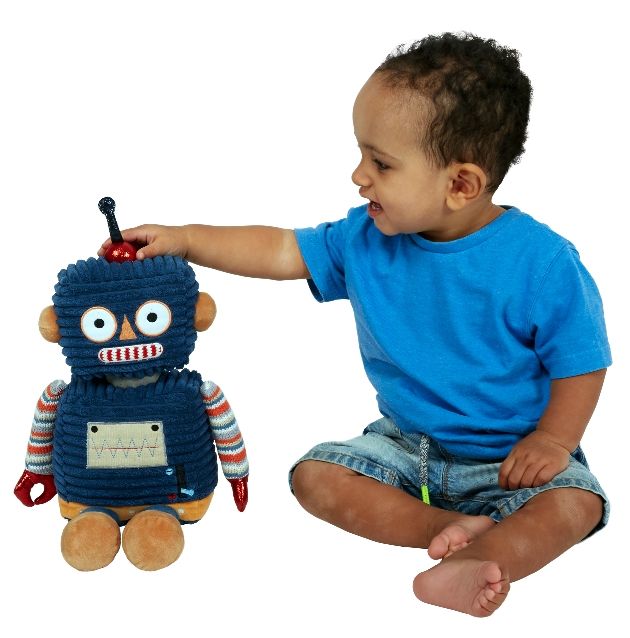 How do you view the future of independent retail post-pandemic?
The pandemic and lockdown have created a real 'shop local, support small business' mentality, which is something we are hugely supportive of. We are committed to our customers and supporting our independents and believe that next year will be much brighter.

Are you active on social media? How is this important forthe business?
We have become increasingly active on social media over the last year few years and it has been amazing seeing the posts and photos people share of our puppets and soft toys all over the world. We are all about sharing smiles and will be growing our social media in the future.

Do you have any advice for new businesses starting out in theworld of gifts?
For the ever-growing world of gifts it goes without saying that you need something original that hasn't been done before. The personalised gift space is becoming increasingly popular and this is a good way to set yourselves apart.

What can we expect in the future from the company?
We have a lot of plans in place for growth and are excited to be continuing to develop new designs and products. We will be growing our eco range of products and are continuing to build on our commitment to sustainability, which remains a key focus forus. After an extremely difficult year we are excited about the future and are expanding the business with new hires, new productl ines and new offerings for different age groups, and are really excited about the next part of our journey. We would like to take this opportunity to thank everyone for their support so far, and are looking forward to continuing our journey in the new year.

THE PUPPET COMPANY
+44(0)1462 446 040 | info@thepuppetcompany.com, info@wilberrytoys.com | www.thepuppetcompany.com, www.wilberrytoys.com