In retail, if you say peak season, it means Christmas. No other season comes to mind as strong as Christmas. Yes, Christmas is our biggest season but what else is out there? What other seasons could be beneficial to our business? Christmas will always be the top but there is nothing quite like the excitement of discovering a new peak that we can tap into. Opportunity is everywhere, you just need to know how to look for it, and once you've found it, nurturing it to become one of your best-selling seasons. Natasha Necati, Executive Director of Crafty Arts discusses how to make the most out of the seasonal calendar for optimum retail success!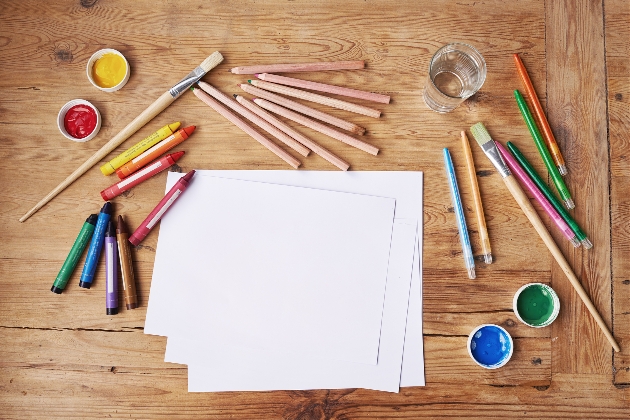 The problem with only focusing on Christmas is that being reliant on just one season or peak is essentially putting all your eggs in one basket. If you do this and you happen to unfortunately have a bad year, you're putting yourself in a difficult financial position, where you're potentially waiting for another 12 months to pass to hopefully recoup your losses. Retail is one the most exciting industries, and when the going is good, it's great, but it can equally as fast go against you. Looking for and identifying new areas and seasons to invest your energy and time into can help you not rely so heavily on one timeframe and can help create the mindset of having several peaks and troughs throughout the year. In doing this, not only can you help your cash flow but forecasting as well.

Christmas will always be the number one season for us all. I feel at Crafty Arts we're always talking about it in one capacity or another. Whether it's planning from January to December; getting feedback from ourselves and the team; or trying to identify key Christmas sellers as early as February. Feedback is essential, and learning from the previous year is paramount to creating success in the year to come. At Crafty Arts, we ask ourselves and analyse many areas of our business before, during and after peak season. During, we focus on identifying weaknesses or 'pain points', whether it's staff training gaps, packaging issues or stock movement issues. We note them down for discussion, and fix the things we can action straight away.
After the peak has started to calm, we start to look at what we could do better for the following year. These action points are things such as what products we over stocked, stock that we under-ordered, what we did well (it's always important to look at the wins, no matter the size), what we didn't do well and what's a must for the next year. Annually we always ask ourselves these questions and we work on creating an action plan of these points and put fixes into place as soon as we can. During your busiest season, it's sometimes easier to see the areas to work on. When you start identifying your new seasons and new peaks, you'll have your methods and strategies in place allowing you to take full advantage of what's next to come.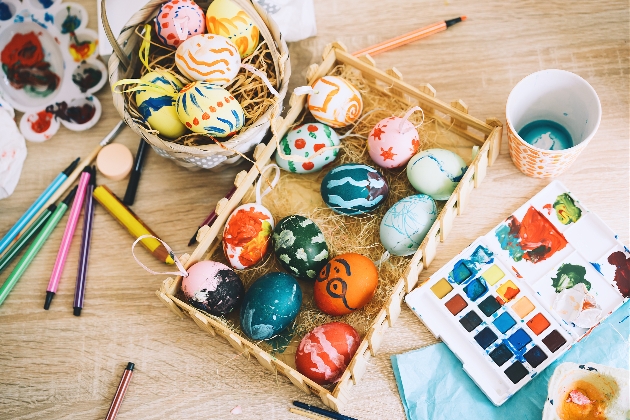 The question now is, what other seasons are out there? In retail, there are many seasons that you can look into and see whether they're a fit for your business. Not all seasons or events will fit, but the key is to identify the ones you can successfully dedicate time, energy and stock to. To help get started, I've identified a few seasons that could potentially be a win for your business and a few seasons that we at Crafty Arts have found a crucial part of our yearly peaks. Each season will have a different level of importance to your business and for some, more obvious seasons will take a driving step forward, and in others, the smaller events may be the area that works for you. At Crafty Arts we're firm believers in trial and error. It's key to trial each season and see how they fit for you, your core values and your business strategy. Every business is different, there's no one size fits all, be excited by the opportunities that are there and find what works for you.

Easter is a big season that you could gain from. The interest and market size for Easter crafts is growing year on year. Every year we have mothers coming into the shop asking for materials to make an Easter bonnet. This has been a type of tradition that we have found since the shop opened 30 years ago and because of this, each year we ensure that we bring in more and more Easter products from card making to crafting or gifts. Gifts is an area that particularly is growing as they make a great alternative to Easter eggs.

Halloween, just like Easter is a season that has growth potential. As a business we don't promote Halloween due to preference, however this peak could have a lot of space for growth for you. Every year it's being advertised earlier on the television and in the shops around you. The crafting side is growing each year as there has been an increase of searches on Google trends for Halloween craft ideas for both adults and children, opening up this opportunity extensively.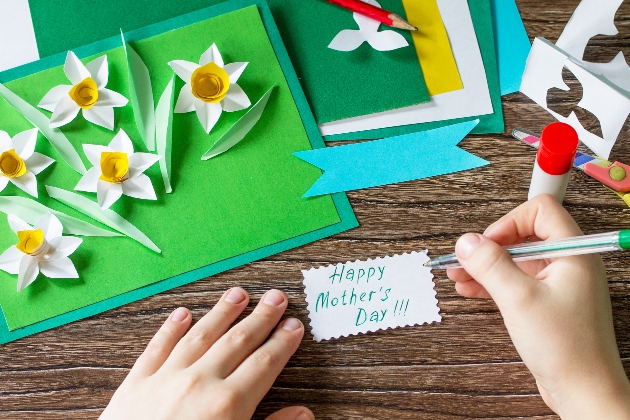 Both Mother's Day and Father's Day are celebration days honouring each parent or parental figure in our lives. As we sell gift items as well as card making products, this gives us the opportunity to promote each special day on two levels. We tend to promote each of these days with sensitivity as we are aware that people may have lost a dear one and we don't want this to be a trigger to anyone, especially in this climate. Note, each day is celebrated on different days in many parts of the world opening up the opportunity.

Valentine's Day doesn't work for everybody and we don't promote it fully every year. We only promote if we have a good plan in place and strong product lines. The good thing about this peak is that the majority of products that you'd get in for it, such as card making for example, could be utilised for both weddings and birthdays. Look for product ranges that can serve dual or even triple purposes.

Weddings are a big opportunity. Wedding season in the UK starts fully from June through to September, meaning that if a couple is making their own stationary or invites, they'll need to start from at least the beginning of the year to give themselves time. So having a great range all year round would be potentially beneficial to your business.

Back to School and Back to University are also great opportunities that can be started from the start of the summer holidays, allowing plenty of preparation for the kids needing materials in time to go back to school. In craft, summer can be quiet and as such, Back to School creates a small pre-autumn peak that helps push us through into Q4.

Half terms and summer holidays are also seasons where parents are always looking for something for the kids to do. Advertising a few weeks before gives them something to plan and either come in store or order it in time for the break.

Every year, Amazon holds an event called Amazon Prime Day. We created Thunder Deals that fall in line with this and we shadow the Prime Day dates. Similar to Black Friday deals, just in the summer. Think about what annual event that you can promote for your business. It's something that our customers have learned that we do and look forward to each year.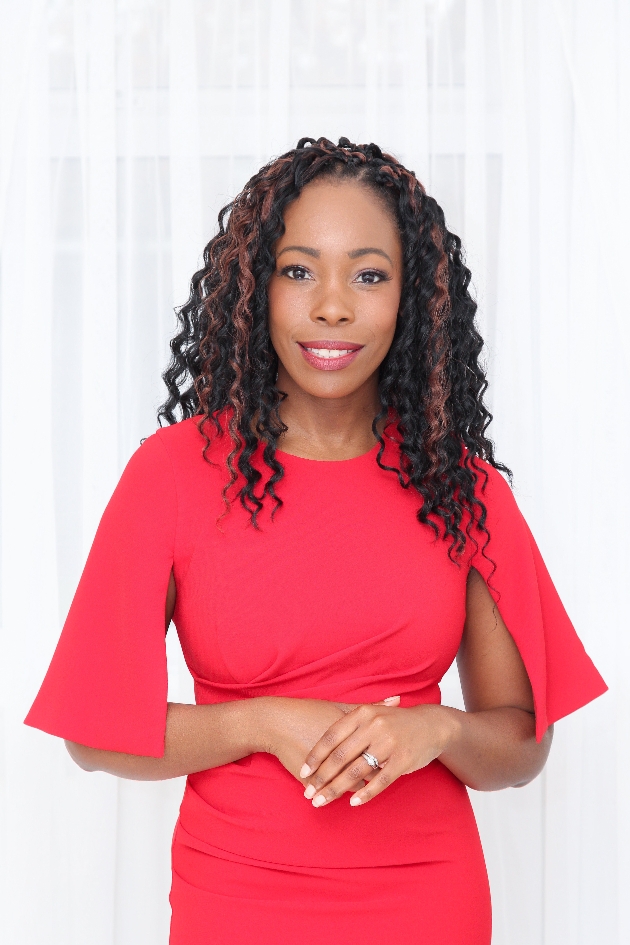 Once you've identified new areas for your business, you need to know how to plan for them. Simply, you just have to plan ahead, just as you would for Christmas. Ideally you need have a plan at least six weeks before the date. Make sure you know how you're going to promote the date, whether it's through email marketing, social media platforms, in store or online. Are you going to be running promotions? Are you going to be promoting how-to projects on your blogs? There's lots of opportunity out there, it all comes down to your planning and stock. Hopefully this process will help with your planning flow and in turn take the pressure off.

Finally, these seasons need to be seen as an add-on bonus, therefore it's important to have the products in stock in advance to make sure that you're able to sell through in time and not end up overstocked. The aim is to make more profit, not get stuck with stock you can only use once a year.

Through my teaching business Art of Business, I'm offering a free resource of important retail dates for 2022. You will find this at www.artofbusiness.co.uk. This resource will help you to create your plan for the New Year ahead.

Crafty Arts
www.craftyarts.co.uk