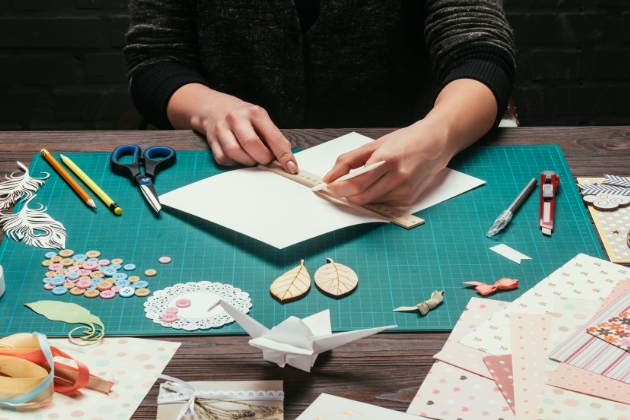 Making up the panel were:
* Natasha Necati, owner of CraftyArts.co.uk
* Damien Collett, head of sales, UK & Ireland at SES Creative
* Kate Gibson, managing director of Gibsons
* Coralie Sleap, Founder of Drink, Shop, Do

A period of growth
The need for activities that can be completed indoors and in isolation created a bit of a boom for the arts-and-crafts sector where other industry sectors, even within retail, were struggling. Most prominently, Hobbycraft reported a 200 per cent increase in online sales at the start of the pandemic back in March. The panellists experienced similar growth; for Gibsons, sales and demand went through the roof when people moved to working from home, and the challenge was largely about meeting such increased demand.

In fact, for Natasha, the increase in demand combined with the necessity of furloughing the majority of her team meant that ArtyCrafts actually had to pause certain operations just to keep up with consumer demand.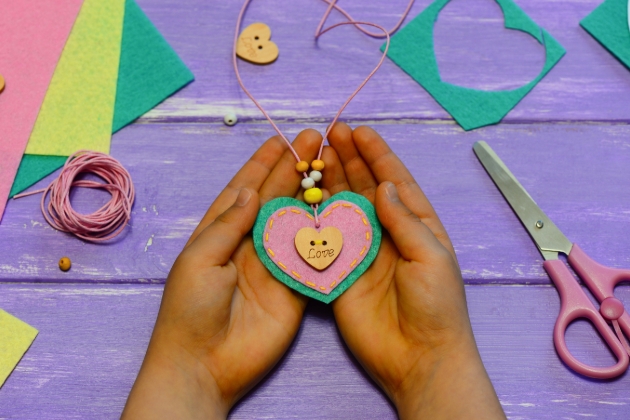 A lasting passion or a passing craze?
Of course, for all the panellists, who are passionate about their markets, it's been fantastic so see more and more people enjoying puzzles and crafts and the hope is that this will become a long-term love affair as customers realise the many benefits.

Natasha sums it up saying, "lockdown meant we all had to find something to do". This rings true and no more so than within urban populations and young professionals. For Coralie, the lockdown opened up and accelerated the growth of this market which she has been watching for a while now. As city-dwellers have adapted to a slowed down, more interior version of their lives, an increased amount of time has given people the chance to try something they've always wanted to learn and really reap the positive benefits of a sense of achievement on completing a project.

Young adults have also been a key demographic for Gibsons, and Kate is confident that a passion for puzzling will stand the test of time.But it's not just grownups taking the time to get crafty. In the preschool age group, demand has also skyrocketed with the advent of home-schooling and the sheer demand of young children wanting new things to do. For Damien, this group is so important by starting children off on their crafting journeys.However, Damien also points out that we can't just expect this to carry on, without effort from within the industry. As the new normal continues to emerge and evolve, brand owners and retailers alike need to keep their finger on the pulse of what this new normal looks like and how crafts can fit in with this.

Crafting and wellbeing
There are the clear benefits of stress and anxiety reduction that crafting has to offer. Pinterest, for example, reported a 444 per cent increase in searches for art therapy activities over the last year. With a general trend towards wellness in the gift sector crafting is becoming a key aspect of this.

Coralie says, "so much of crafting is to do with mindfulness and it has such therapeutic benefits. It's an empowering thing which brings a sense of wellbeing through the accomplishment and satisfaction you get from sitting down and being patient."

Kate agrees saying, "people are starting to understand the benefits of slowing down... Even before the pandemic, loneliness was a huge issue, but crafts are relaxing, therapeutic and a source of escapism."

It's not just the panellists noticing this connection, though. ArtyCraft's partnership with mental health charity Mind points to an understanding of crafts as more than just a hobby outside of just our sector alone.

The sustainability question
Whether it's going carbon neutral or adopting the 'reduce, reuse, recycle' mantra, the panel agrees that sustainability within crafts is key, despite it being put on the backburner during lockdown. As in many industries, the journey to sustainability is just that; a journey. For the panellists, sustainability is a strategic priority and an area to improve on both in the short and long term. Summing up Autumn Fair's Power of One campaign perfectly, Natasha says, "If we all try to do a little bit, in the grand scheme of thing it will be a lot."

Crafting as a community
The idea that crafting is a social activity is one that has really permeated the narrative throughout the lockdown. Whether it's uniting families over a 'together activity' as Damien has noticed or it's sharing creations via social media, as Kate and Natasha point out, the social elements of arts and crafts have been a key factor in inspiring more and more people to try something new, especially during the lockdown.

Speaking of social media, there's no denying that the two have had a close relationship during lockdown. As Kate says, "[Gibsons'] following has grown a lot over lockdown. [For followers] it's about being part of a community, because when you get passionate about something you want to share it." ArtyCrafts has also seen an increase in their following with customers using their profile as a platform to share projects, ideas and inspiration with each other. Natasha observes, "A lot of people want to be creative, but they don't know where to start. Social media opens their eyes to see what they could do."

What's the biggest lockdown learning?
Amid positive predictions for a good Christmas season, the panellists shared their lockdown lessons and how they've seen the potential of the industry flourish over the last six months:
Damien: "You can't win it all. When demand exceeds supply you have to deal with that. Also, there are a lot of people out there who love crafting and it's become a top hobby for people, it's definitely not an industry in trouble."
Kate: "From a business point of view, we were tested and when you're under pressure the cracks and strengths start to show, I really saw resilience of our team."Natasha: "You can't plan it all! Sometimes you have to knuckle down and get the job done. During the lockdown, our team were amazing and were doing just as many hours that we were even though they didn't have to. It really is to be thankful for what we have as a lot of businesses have gone the other direction, but we've survived."

The full session is available to watch on demand on the Autumn Fair @ Home platform: https://www.bigmarker.com/hyve/Arts-and-Crafts-Realising-the-potential-of-hobbyist-gifting?show_live_page=true

You can email Autumn Fair with any questions, SpringAutumnFairMarketing@hyve.group