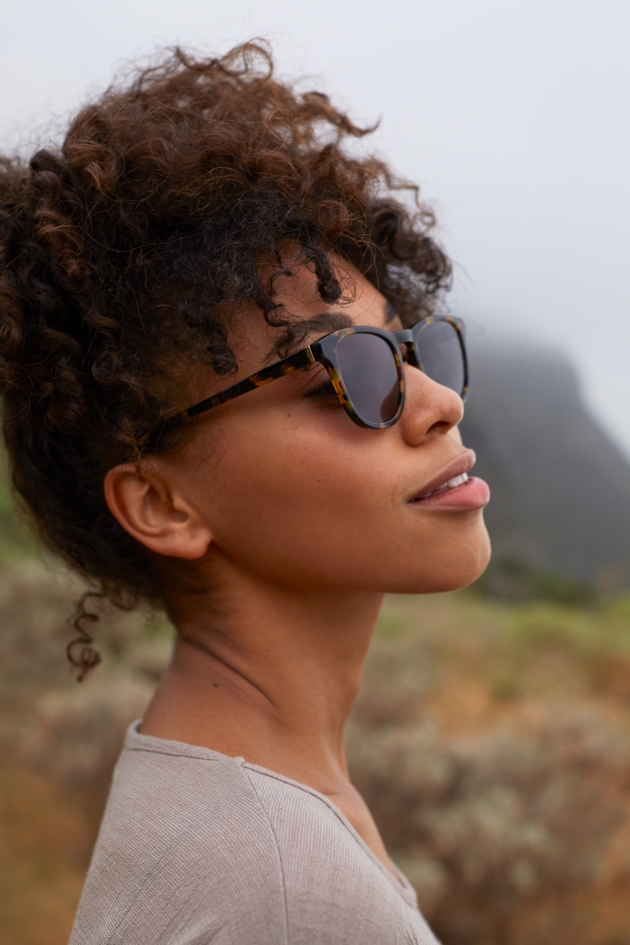 Tell me a bit about how the label was started. What was the inspiration etc?
My initial spark for founding the brand stemmed from a desire to put more purpose in the work that I was doing. Prior to starting up in 2016 I had always worked fairly comfortably within the corporate world, but I felt not giving back in a sustained, holistic way wasn't enough. Earlier travels had allowed me to visit a number of countries across Africa and I had developed a real affinity for the people I met, as well as the varied cultures and stunning geography that I experienced. I knew I had a starting point, and with the awareness that Africa has 73% more blind and visually impaired people than any other region in the world, I knew I had found an issue I could try in some small way to impact. Once I discovered that a pair of spectacles is cited as one of the most economically efficient tools you can provide someone in terms of empowerment, whether that being given the ability to read, write or perform a work task, it was then a case of retrofitting an eyewear brand to help leverage that cause. It all began from that small seed.

How were the initial products developed and what was the response?
Coming from an entirely non-eyewear background – and some friends would also say questionable fashion sense – I had to find the right people far better versed in designing sunglasses. It really was a case of speaking to the 'friends of friends' and finding those people, and I got there. The initial products were very much based on their input and my overall desire to start with a base of classic styles; so, wayfarer, club-master, cat-eye and aviator styles. We got some decent coverage because of our ethical stance, but at the same time I got an early sense of just how competitive the eyewear market was going to be and competing on AdWords terms was virtually impossible. At that point our social platforms were small in numbers so to get heads above the parapet was tricky. As with any brand, broadening reach takes time.

What challenges did you face and how were they overcome when starting the business?
I think the challenges are two-fold. With eyewear in particular there is a much higher propensity for 'try before you buy' so very early on we needed passionate, well informed and trusting stockists to work with. However, I think there is an argument that some stockists are a little wary of carrying a brand in their first few year – they want the confidence that they will be sticking around in the future and be able to build a strong relationship with both parties working hard to build on each other's success.You then have to work out how best to place your marketing spend – what little you probably have as a start-up. So many places you could put it, but you're faced with the dilemma of spreading too thinly or putting your eggs in one basket and not getting the balance right. It's incredibly hard capturing eyeballs nowadays as consumers are spread across so many platforms it's almost impossible to know where you'll find you have their attention and intention to buy. For us we concentrate on our owned platforms and in particular are doubling down on our newsletter and Instagram. These are our best advocates and we know where they are! We've twice had to get legal battles against billion-dollar companies (winning both I may add!), we've had stolen stock, and you can add delayed stock due the coronavirus, but you just have to deal with the obstacles as they present themselves, adapt and move on. I think you have to have quite a robust attitude to the 'unknowns' that invariably are put there to test you as a small business!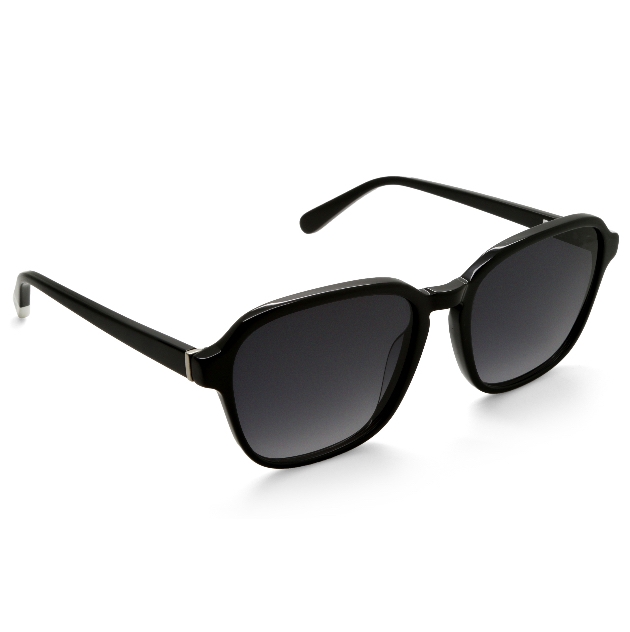 How important is the location and history of the company to its success?
As much as we are proud to be based in Brighton, UK, in terms of location this has little impact. We have to be a global business by virtue of being a sunglasses brand that chases the sun and brighter months globally. History, however, I think is important. Being a sustainable brand where purpose comes before profit means slower growth, but it provides discipline too. It makes sure you don't take short cuts; the best choice is invariable the harder route when making the sustainable choice for the business. However, this ultimately builds a more authentic, trustworthy brand that I hope will place us well for the future. Having the history of our impact documented from day one will give anyone discovering us as a brand for the first time a stronger reason to engage versus a brand that didn't have a such a heritage.

Do you engage in social media and how does this help your business?
Yes. Predominantly our focus is on Instagram, playing to the visual nature of the platform. We do have a presence on Facebook and Twitter too, but we find our Instagram drives the majority of traffic through to the website. We have connected with stockists through the platform and also worked with a number of smaller, creatively and sustainably led influencers. We don't have high expectations on an actual ROI, it's more connecting with people we believe share our values and having an ongoing relationship with them along with building our community. I'm not sure I know of anyone with a small brand that I've spoken to who can point to an influencer campaign that helped them shift volumes of product. It's about reach!

How has the product offering changed since you started and how would you describe your current collection?
In two ways. The first collection I launched was 'safe' and we learnt a lot of positives and negatives from that. For example, don't compete with aviator style when pretty much everyone will always buy Rayban! We then had a season where we focused on more trend-led pieces that we hoped would get press and influencer interest, which it did, but the reality was that these fashion forward pieces marginalised the customer who wanted something a little more wearable. So it's taken some time to find our place, but last year we settled on our strategy, which was to produce more timeless pieces and move away from fashion pieces that by virtue of being 'in' for only a season or two were contradicting our values of being a sustainable thinking brand. We now focus on timeless, durable and contemporary yet classic design.The other development has been the materials and I'm really excited by this year's collection. We are using Italian Bio-acetate which is oil free, meaning a lower environmental impact and polarised lenses (adventure ready!) as standard. For our microfiber soft bags to clean and protect we are using 70% recycled PET for the first time too, so it's not just the core product but all accessories we focus on too!

How often do you launch new lines?
As we have moved towards 'seasonless' styles we are now going to follow that pattern. So rather than have a specific launch at a time of year we simply drop new lines throughout the year. We will simply update our product books to wholesalers to reflect the ongoing changes as new ones come in and old lines drop off. We feel this is the best way to follow a more sustainable, less pressurised model for all!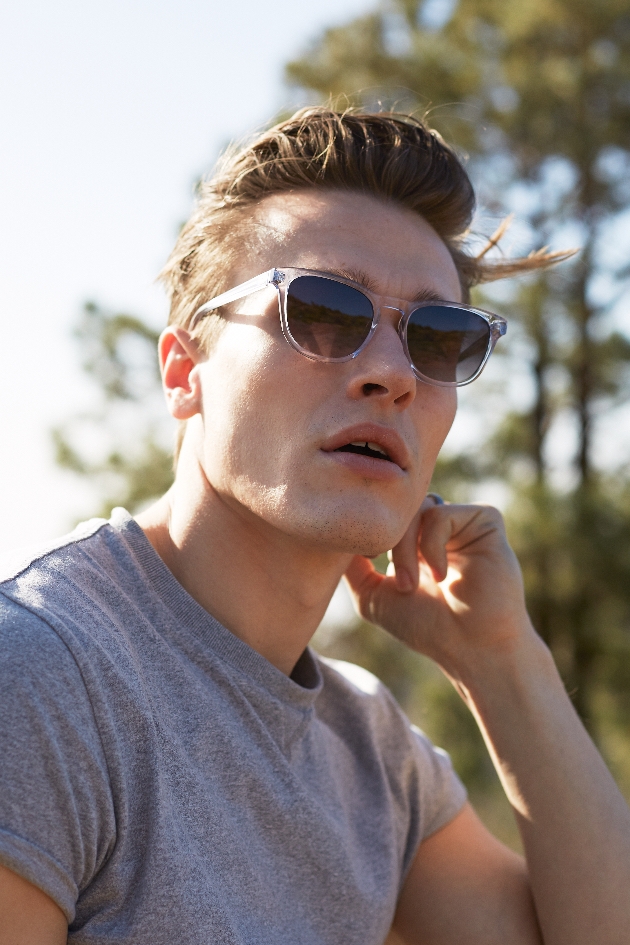 What trade shows do you attend and why?
We aren't attending any tradeshows in 2020. I decided to trial a year where we went direct to boutiques around the UK and internationally and we've had some great success here. I have done tradeshows in the past sure as Pure and 100% Optical, and are looking to have a presence at SEEK in Berlin next year.

What are your current best-selling designs?
Everyone loves the classic shapes. The Meria has been a popular style this year and the Pendo has been strong too. The Nkiru style has been a great piece, not too oversize, but simply a great fit. The collection has very much evolved as unisex and the Lich and Nyota frames have been great sellers for us too.

When was the website launched and how does it support the business?
The website was launched in 2016. It's absolutely fundamental to our success and is something we regularly UX test. For us to grow as a brand we have to increase our audience and conversions, so ensuring we have a great user experience is paramount to that success. It also provides all the backstory to the brand as well as inform where we are heading to in the future. Exciting updates coming soon!

What have been the key milestones in the business?
You know what, I don't think I've ever given my time to reflect on that. We've had lots of mini milestones that we've achieved, but we tend to have just moved on and carried onto the next without ever really appreciating where we have travelled so far. It's an important, but often overlooked, thing to focus on!I do have one goal this year though, which is for Pala to become a BCorp. This would be a significant step in how I feel we will be judged as a brand, particularly in the B2B space. I genuinely think that in five years or so time having the BCorp brandmark will carry a lot of currency for business and consumers alike.

How do you view the current market and what trends, both in business and product, do you see emerging over the coming months?
It's certainly a tough time for independent retailers and brands alike. The coronavirus came off the back of Brexit last year and not withstanding supply issues, confidence has been rocked again. When we actually withdraw from Europe at the end of this year, we will be facing tariffs which are likely to impact our imports from Europe too. The high streets are struggling; empty shops or the same shops doing huge discounts. People have lost the sense of value in a product and are driven by lowest price, which is incongruous for a sustainable brand. We need these precious, creative independent stores to provide that alternative to the high turnover, often high waste high street retailers, provide choice, quality and well sourced products and be able to tell the stories and rationalise that higher price. In terms of product, for me the 'trend' I see is for all product to be become more environmentally friendly. If fashion can do it's (large) part in tackling climate change then a good start would be producing products that are lessening their impact on the planet. It's what we're trying to do and regardless of whether I had this business or not, I would always feel a responsibility to be as light touch on this planet as possible not just for my own piece of mind, but for those that I leave behind once I pop my clogs.

What are your future plans for the business?
It sounds boring, but in the short term it's about becoming brilliant within our niche and consolidating our position in the market here. I believe this will take us to profitability as a business and then we can look at other aspects of where we can grow!We have done a number of collaborations with brands previously and I think there is a huge scope for this going forwards, particularly if we can unite them with a great CSR story. We also hope to launch a new collection of spectacle frames on the website this year, and then who's to say in a few years we don't have our own brick and mortar shop (nothing too swanky, just a beach location in the Bahamas).

What are your greatest achievements so far?
I'd have to say creating the team I have built around me. We are small team here at Pala, but I've been incredibly lucky to find people who have that same passion and drive to bring about change and work so flexibly within what is still very much a 'start-up feel' business where everyone has to wear multiple hats and be able to furiously juggle far more balls than is possible! I have huge admiration for them all.

Pala Eyewear
www.palaeyewear.com
@palaeyewear