Dave Stallon, commercial director at the Federation of Small Businesses (FSB), looks at the changing payment landscape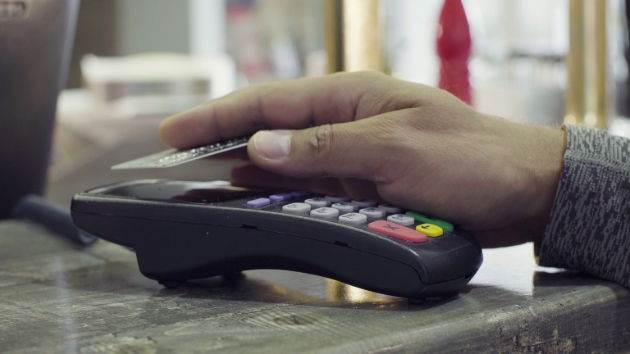 It's undeniable that the payment landscape has changed. We now live in a world full of banking apps and contactless payments but the fact remains that cash is still an important part of the payments mix, particularly for small businesses. Take the self-employed book seller who visits a number of rural summer shows to sell her wares. Card machines are notorious for failing in the middle of a field, so if her potential customers can't access cash machines, she loses important sales. With her local bank branch recently closed, she now has to make a 50-mile round trip to deposit cheques.Then there's the village shop at the centre of a community. Incorporating a post office, the shop is the only place to withdraw money in the village. Around one in four of their sales are made are in cash, some of their staff get paid in cash and a few of their suppliers only take cash. Notes and coins are vital to their survival. With about £70 billion worth of cash currently in circulation in the UK, these stories are not unique. If shoppers can't access notes and coins, it's the small firms that make up 99 per cent of all businesses across the UK that are at a disadvantage. And it's often society's most vulnerable that bear the brunt of lost bank branches and cashpoints: the elderly, those who are less able to travel and those trying to keep to tight budgets.

Our cash infrastructure is under attack
According to consumer group Which? the UK's cash point network was slashed by almost five per cent in the second half of 2018 with nearly 3,000 closing in six months, half of which were free-to-use. Paired with a huge decline in bank branch closures across the country, this spells a nightmare for those who rely on it.Our #SaveOurCashpoints campaign launched last year aimed at persuading The Payment Systems Regulator (PSR) to make sure that there are suitable measures in place to guarantee that consumers can easily access their money without charges.During the campaign, which we ran alongside Which?, we called on cash point operator LINK to row back on plans to cut its interchange fee, paid by card issuers to ATM operators, which would have significantly impacted the funding of free-to-use case points. According to the ATM Industry Association, at least 10,000 cash machines could have been at risk.After months of campaigning to bring pressure to bear on LINK, it announced it would cancel one of its planned ATM interchange fee cuts and postpone another, which was great news for campaigners fighting to keep cash access readily available.

Rural connectivity
Increased reliance on digital infrastructure presents challenges for communities across the UK that still experience poor broadband and mobile connectivity. How can both businesses and consumers rely on the use of mobile or even telephone banking when their poor connections mean websites crash and connections fail?There are still so many firms coming up against agonisingly slow speeds and when your business relies on this connection, it's not only frustrating, but impacts on your bottom line. This is particularly problematic in rural areas where coverage is typically poorest.According to figures from Ofcom, only 41 per cent of rural homes and offices have complete 4G coverage. Moving into urban areas, this figure doubles. The same data set shows that almost one in five rural small businesses still lack a decent broadband connection. Most businesses want to embrace digital technology to enhance their productivity, but to do this they need decent connections and good quality service.

Campaigning to protect cash
All of these issues illustrate why we at FSB once again teamed-up with Which? to run the 'Freedom to Pay. Our Way.' campaign, focusing on a number of asks to protect cash. As part of the campaign we called on the Government to appoint a regulator to protect consumers' access to cash. It was great to see the Chancellor Philip Hammond announce that a new group chaired by the Treasury would be established to do just that. The group, unveiled in May, will set a strategy and coordinate work to support nationwide access to cash for those who need it.We look forward to working with the new strategy group on the measures needed to protect access to cash for all those who want and need it.

So what still needs to be done?
We're putting pressure on to the Payment Systems Regulator to immediately review LINK's financial inclusion programme, allowing them to step in before more damage is done. Banks and building societies must also start to do more to make sure customers and small business owners are adequately supported as we move towards an increasingly cashless society. Often when they close their doors, bank branches leave communities without any alternatives. That's not to say we are stuck in the past more than 90 per cent of our membership do some or all of their banking online. But it's key that people are supported through the transition to a more digital world.

About Federation of Small Businesses
As the UK's business support group, FSB is the voice of the UK's small businesses and the self-employed. Established more than 40 years ago to help its members succeed in business, FSB is a non-profit making and non-party political organisation that's led by its members for its members. As the UK's leading business campaigner, FSB is focused on delivering change that supports smaller businesses to grow and succeed.FSB offers members a wide range of vital business services, including access to finance, business banking, legal advice and support along with a powerful voice in the government. Each year, FSB also runs the UK's Celebrating Small Business Awards.

More information is available at fsb.org.uk. You can follow us on twitter @fsb_policy and on Instagram @fsb_uk.