Ziggle Baby, the multi-award-winning baby gift brand, has recently commissioned research into the current demand and availability of baby gifts within garden centres.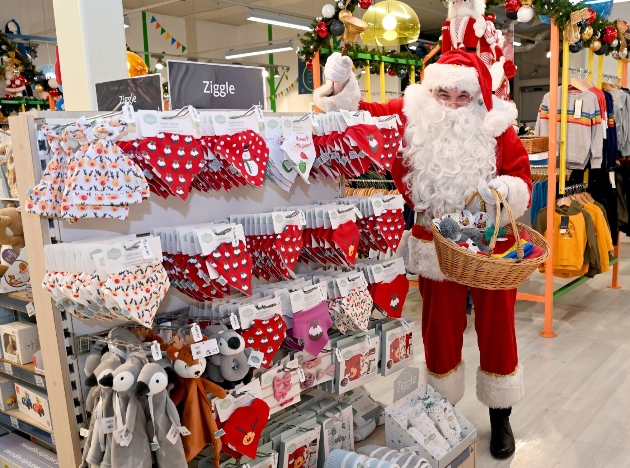 The survey, which was conducted in June 2023, targeted females aged 25-45 who have bought or received a baby gift in the last 12 months.

The results showed a huge opportunity as 85 percent of respondents said they are interested in buying baby gifts from their local garden centre.

The implication is that garden centres are clearly a type of retail environment of choice to browse and purchase baby gifts. The relaxed browsing atmosphere with easy parking, everything on ground level, wide aisles and cafes is highly suitable for parents and extended families with prams, cars and accessibility concerns.

17 percent stated that their local garden centre doesn't sell any baby gifts at all, yet they would like it to. These are evidently regular existing visitors who know what is, and what isn't available.

They would likely be instant buyers if a baby gift range was available when they next visited and needed a baby gift. 36 percent said that their local garden centre does stock baby gifts however they felt the range available to them is currently too small, they would like more choice.

Widening the range would therefore increase basket spend of existing baby gift buyers as well enticing shoppers in who want to buy a baby gift. This would prevent prospective buyers feeling they had to shop elsewhere to view a good selection.

Another 22 percent simply didn't know what baby gifts were on offer but are interested in buying at their local garden centre. These might be people who don't visit their local garden centre at all, however if they knew their local centre sold a wide range of baby gifts, this will bring them in, therefore creating new footfall for all departments within the centre.

There will also be some existing shoppers who have no awareness of baby gifts on sale (assuming a range is available). The existing range might therefore be too small or needs to be better promoted and merchandised to maximise the sales opportunity. 10 percent said there is currently "plenty to choose from" at their local garden centre.