French toy brand Janod has announced a collaboration with WWF, as the team unveil a brand-new collection to inspire and engage the next generation of animal and nature lovers.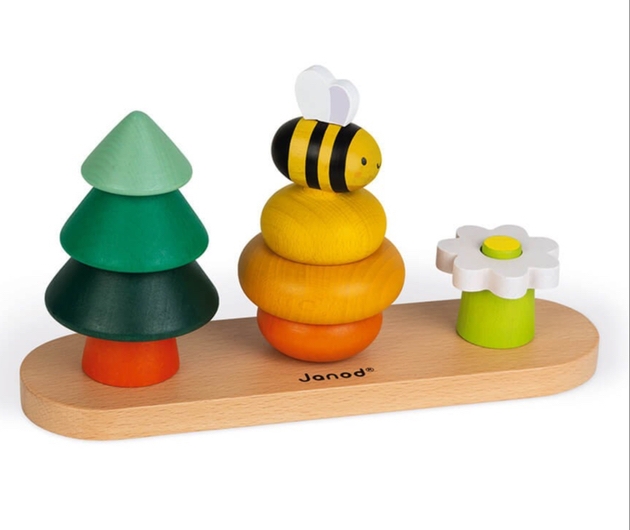 According to the company, "As part of a wider promise to help the planet, Janod is thrilled to be working alongside one of the biggest environmental organisations in the world.

"This partnership comprises more than 30 sustainably made, fun-filled products from animal themed push alongs, to awe inspiring underwater themed 3D jigsaws. Created using 100% eco-responsible materials, the whole collection is aimed at educating children aged 1-7 years and up on the importance of looking after the planet we live in. Even better, Janod will donate a percentage of the proceeds from every WWF® product sold to support the actions of the remarkable NGO.

"For the littlest of explorers the collection includes the perfect first toy; the Forest Stacker, this wooden game will help babies get to grips with objects specifically designed for their age, with bright colours giving them their first taste of mother nature! To help little ones develop their motor skills and of course ignite their imaginations, the Push Along Rhino and Pull Along Elephant will be firm favourites! For growing minds, aged 2 and above, the Balancing Coloured Sloths will not only provide hours of fun but also teach children about these important little bears! For larger adventurers the collection is comprised of various imaginative games, sure to spark the interest of any budding zoologist!"