Valuable tips from experts as podcasts or videos: They show ways in which retailers can manage their business in a more targeted manner or provide answers to questions that move retailers. Currently, interested parties can find selected recorded content from individual speakers at the Consumer Goods Digital Day on Messe Frankfurt's knowledge platform for the consumer goods industry.
On 20th April, 2021, the Consumer Goods Digital Day, the digital live event for the consumer goods industry, showed plenty of approaches and perspectives to position oneself well for the future challenges in retail. A large number of the contributions with questions that move the consumer goods industry are now available free of charge at www.conzoom.solutions.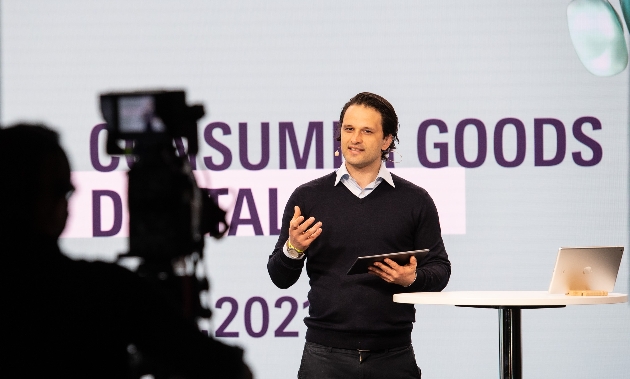 "The panels of the Consumer Goods Digital Day have given us good orientation and strong impulses for the new everyday retail life and have shown where the journey can go in 2021. The pandemic in particular illustrates that retail is changing and will change much more in the future. That's why it's very important for us to make the content available to the industry in the aftermath of the event as well," says Julia Uherek, vice president Consumer Goods Fairs. This includes, for example, the lecture by Marilyn Repp from the Retail Competence Centre on the advantages of stationary retail, Frank Rehme's exciting remarks on the necessity of digitalisation and Alexander Fatseas' helpful workshop How do I create a strong-selling online store?

The knowledge platform Conzoom Solutions compiles all information of the industry for the trade in the consumer goods industry. In the six categories Management & Publications, Marketing & Sales, Trade Fairs & Events, Point of Sale, Personnel and Trends & Implementation, it provides active impulses, know-how and suggestions and supports concrete implementation on site in the trade and digitally. Currently, the portal also offers retailers additional practical tips and assistance to cope with the extensive effects of the Corona pandemic.