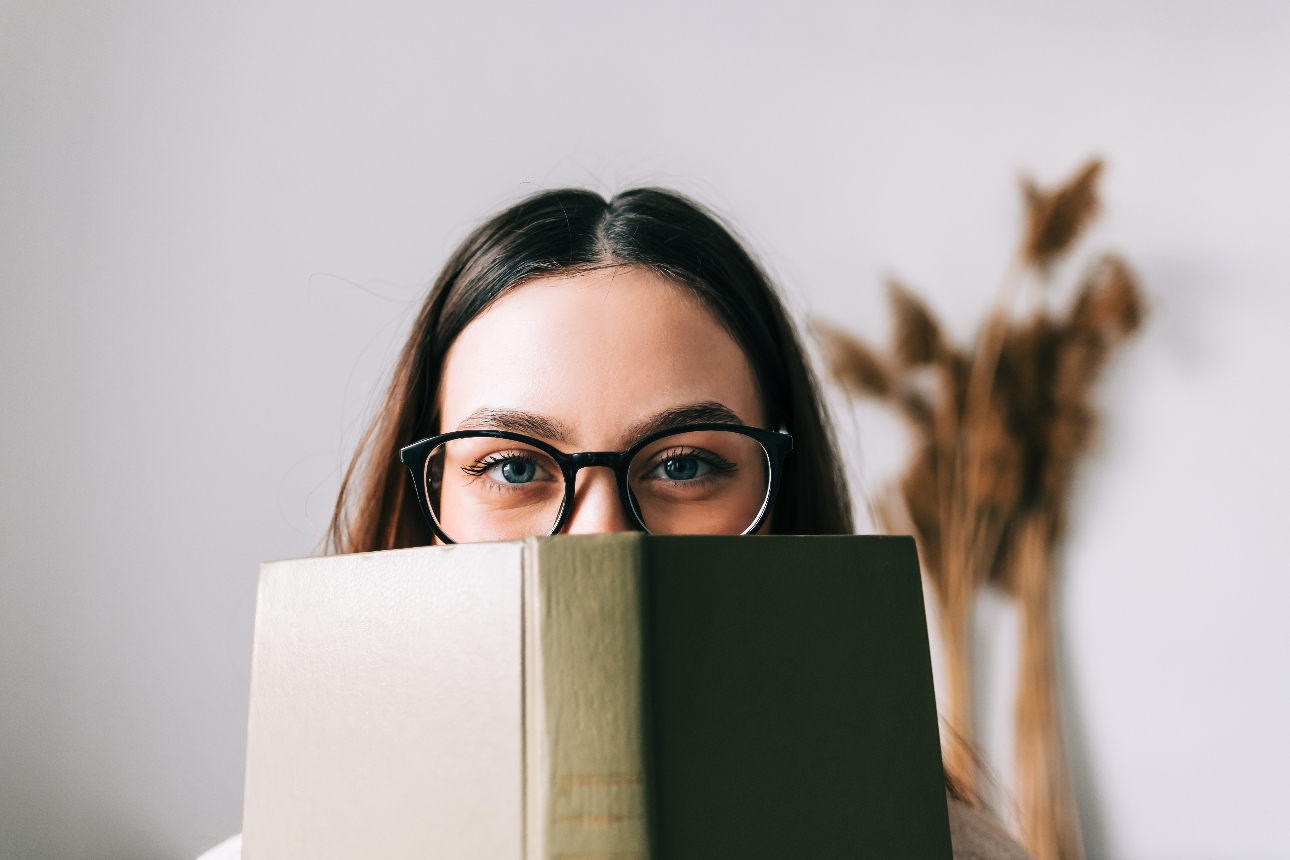 This issue Gift Focus showcases the latest releases in the literary world, from books for coffee-lovers and pet owners, to 'The little book of flirting' and Amazon Prime's fan-favourite Kaleb, from Clarkson's Farm, has a book out too - there really is something for every one!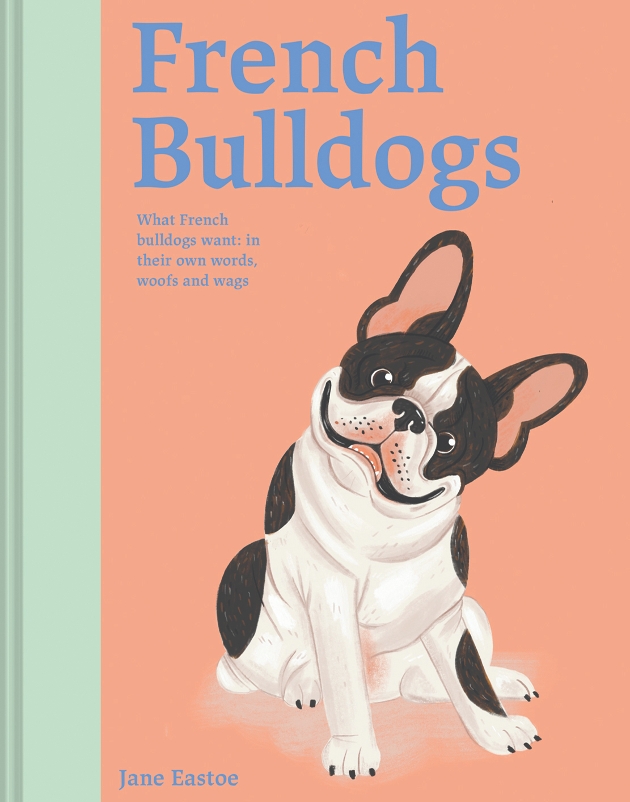 THE FRENCH BULLDOG By Jane Eastoe
RRP: £12.99
Format: Hardback
ISBN: 9781849948418

A beautifully illustrated guide to French Bulldogs, packed with tips and tricks to keep your furry friends happy and healthy. This playful and informative book – written from the perspective of the Frenchies themselves – covers everything you need to know about this ultimate adorable companion while celebrating their affectionate personalities that demand attention at all times. The French Bulldog now ranks as the most popular dog breed in the USA and the second most popular in the UK. Their immense popularity is hardly a surprise; Frenchies are renowned for their loyalty and form deep attachments to their owners, they don't need a huge house or exhaustive exercise and are happy to curl up in your arms whenever a sofa is nearby! However, there are many things to consider when bringing a French Bulldog home for the first time:
· How often should I walk them?
· How much training will they need?
· Am I overfeeding them or are the frequent gaseous emissions quite normal?
· How do I manage separation anxiety?
Covering topics such as the puppy months, diet and training and advice on grooming, maintaining good health and identifying illnesses, this richly illustrated book follows on from Labradors and Whippets and is packed with adorable photographs of beloved pets and helpful day-to-day advice to ensure that your Frenchie is happy, healthy and as playful as ever!
batsfordbooks.com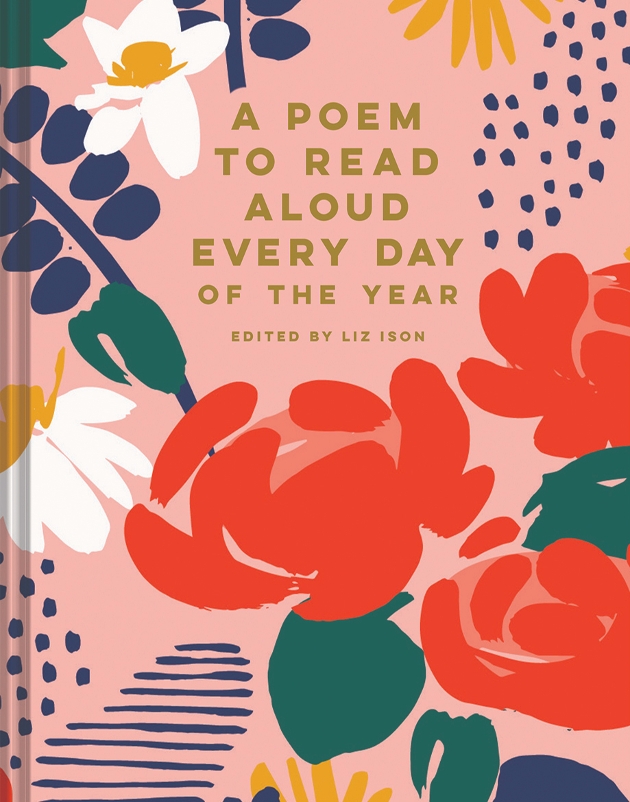 A POEM TO READ ALOUD EVERY DAY OF THE YEAR BY LIZ ISON
RRP: £25
Format: Hardback
ISBN 9781849948463

A handsome anthology of 366 poems from around the world and across the centuries, all especially selected for reading aloud, with one glorious poem for every day of the year. Reading aloud is good for us. It is companionable, relaxing and helps us connect more deeply with the words we are reading. Data from UK-based charity The Reader* showed that 95% of people feel better after taking part in weekly shared reading groups. A Poem to Read Aloud Every Day of theYear is a delightful anthology featuring a special selection of poems that are just perfect for reading aloud.
The poems have been carefully selected by literature practitioner Liz Ison. Liz is a passionate advocate for reading aloud and the benefits it can bring: 'I hope that reading these poems aloud to family and friends will help you on your journey through the changing moods and seasons of the year, and will create little moments of joy and awe each day.'
A firm believer that poetry should be heard, Liz encourages readers and listeners to come together to make the words of our best loved poets come alive for us, resonating with our own experiences or opening up feelings of awe, comfort, recognition or inspiration.
With a wide and diverse range of poets including the 14th-century Persian poet Hafiz and Mary Oliver in the 21st century, old favourites such as Emily Dickinson and more recent voices such as Lemn Sissay, the obvious classics such as Wordsworth's I wandered lonely as a cloud and the offbeat such as Spike Milligan, there's something for everyone in this book: poems that are wise, funny, consoling, uplifting and everything in between. It's the perfect book to dip into daily to share a poem, to hear the true beauty and rhythm of the words and to feel the magic they can weave.
batsfordbooks.com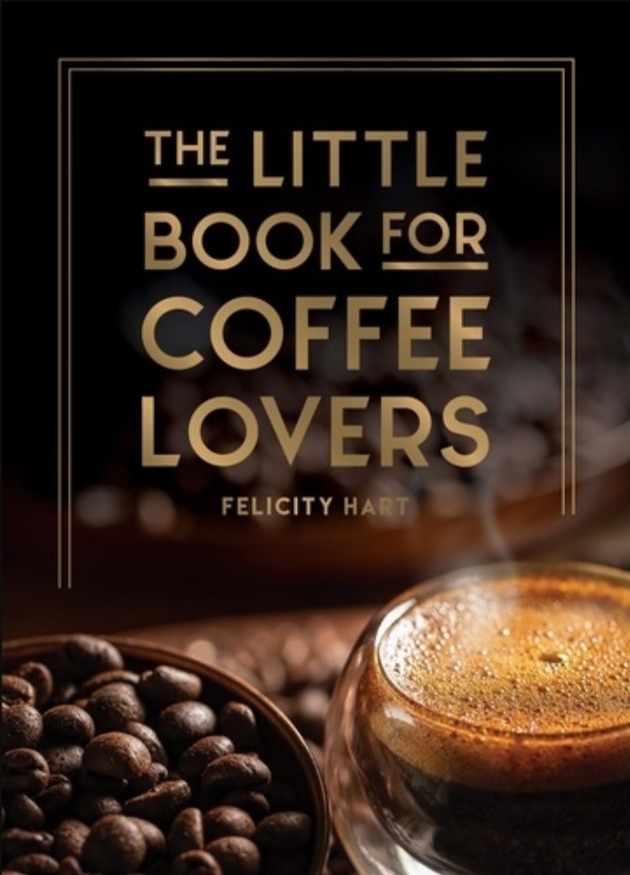 THE LITTLE BOOK FOR COFFEE LOVERS: RECIPES, TRIVIA AND HOW TO BREW GREAT COFFEE: THE PERFECT GIFT FOR ANY ASPIRING BARISTA By Felicity Hart
RRP: £8.99

Prepare to take your love of coffee to the next level with this richly aromatic tour of the world's favourite drink, from bean to cup and beyond. Discover everything you ever wanted to know about different beans, roasting styles, brewing techniques and more, and try out delicious coffee-based recipes, from coffee fudge to espresso martinis.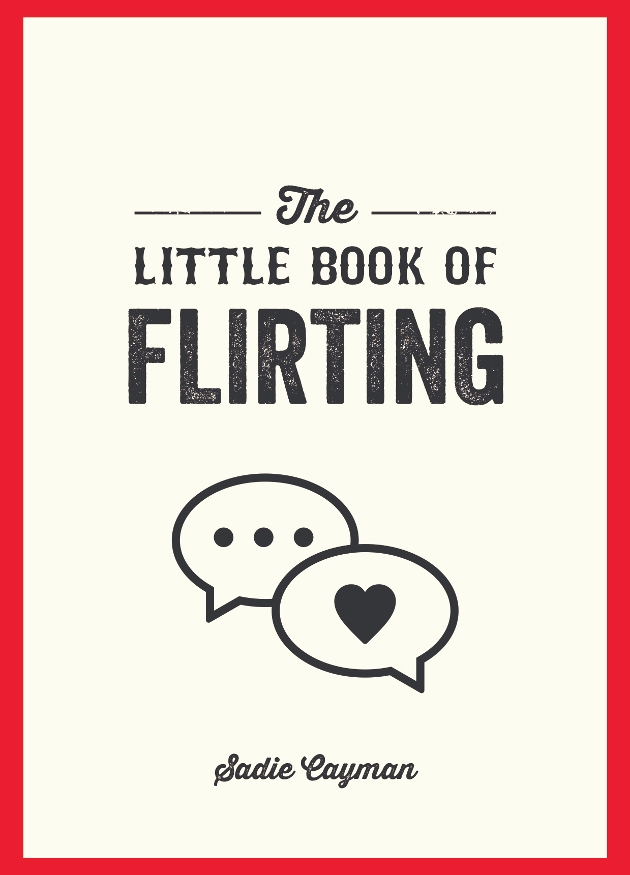 THE LITTLE BOOK OF FLIRTING: TIPS AND TRICKS TO HELP YOU MASTER THE ART OF LOVE AND SEDUCTION By Sadie Cayman
RRP: £6.99

Whether you choose to treat your flirting talents as a delicate science or simply as a fun way to meet new people, this pocket guide will set you well on your way to charming the socks off anyone you set your sights on. From chat-up lines to online-dating nopes, these pages will arm you with all the flirting know-how you could ever need.
summersdale.com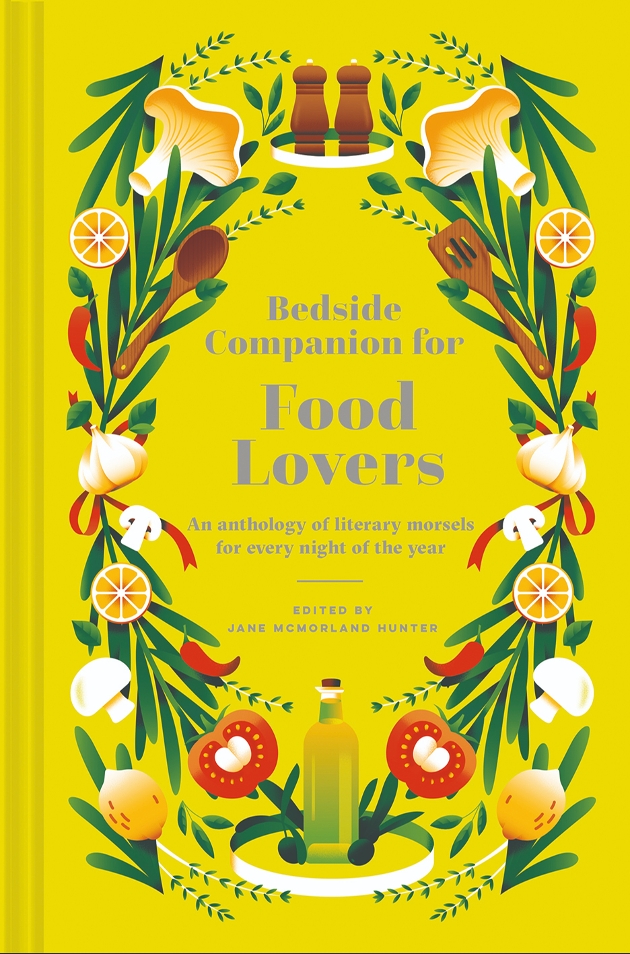 BEDSIDE COMPANION FOR FOOD LOVERS By Jane McMorland Hunter
RRP: £22.95
Format: Hardback
ISBN: 9781849947961

A mouthwatering anthology of food in fiction, non-fiction, poetry and even a smattering of recipes, with one piquant extract for every night of the year. This absorbing book is a literary feast for every food lover.Within these pages you'll discover a wealth of foodie extracts from around the world and throughout time. The latest in Batsford's Bedside Companions series, this is a delectable book to keep by your bedside and the perfect gift for the food-lover in your life. Featuring writing by Nigella Lawson on how much cheese to buy for a dinner part, to Christmas feasts in Tudor England, as well as extracts from the works of renowned food writers such as Elizabeth David, Madhur Jaffrey and Anthony Bourdain. The literary greats like Charles Dickens, F. Scott Fitzgerald and Maya Angelous share their intriguing and delectable thoughts on recipes and edible delights, with Tantalizing gingerbread from Jane Austen's Emma, and ingenious wartime solutions in MFK Fisher's How to Cook a Wolf. Dip into this delightful anthology and savour a whole world of delicious, witty and creative entries every night of the year, featuring writing from over 200 authors.
batsfordbooks.com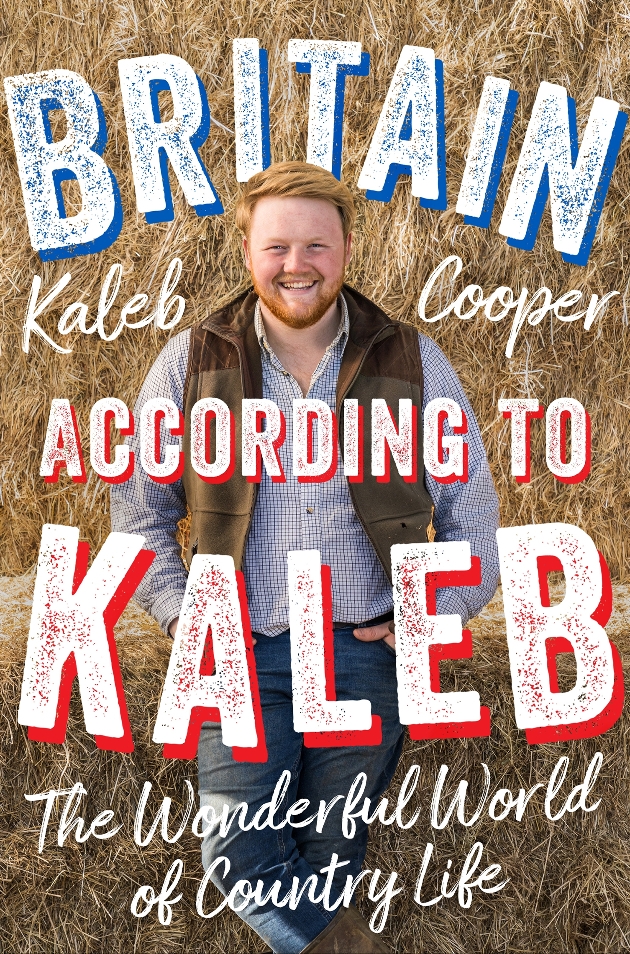 BRITAIN ACCORDING TO KALEB By Kaleb Cooper
RRP: £20
Format: Hardback

Ever wondered what goes down at a Tar Barrel festival? Don't know your wassailing from your wife carrying? Well, buckle up, because farmer Kaleb Cooper – star of hit TV show Clarkson's Farm and Sunday Times bestselling author – is here to take you on a guided tour of some of the UK's most eccentric rural traditions. In his smash hit debut book The World According to Kaleb, we learnt how Kaleb feels about everything from existentialism to comb-overs, and why he doesn't want to visit the Mediterranean. In this follow-up, Kaleb casts his focus closer to home to examine what people like to get up to in the great outdoors. You'll go gravy wrestling in Lancashire, nettle eating in Somerset, and venture to Hereford for the significant occasion that is Best Dressed Stick. Along the way Kaleb will muse on enduring British traditions like Morris Dancing and country fairs with his trademark warmth and deadpan wit. For the many fans of Kaleb's unique perspective and amusing hot takes, this will be a must-read – and will make a wonderful Christmas gift.
quercusbooks.co.uk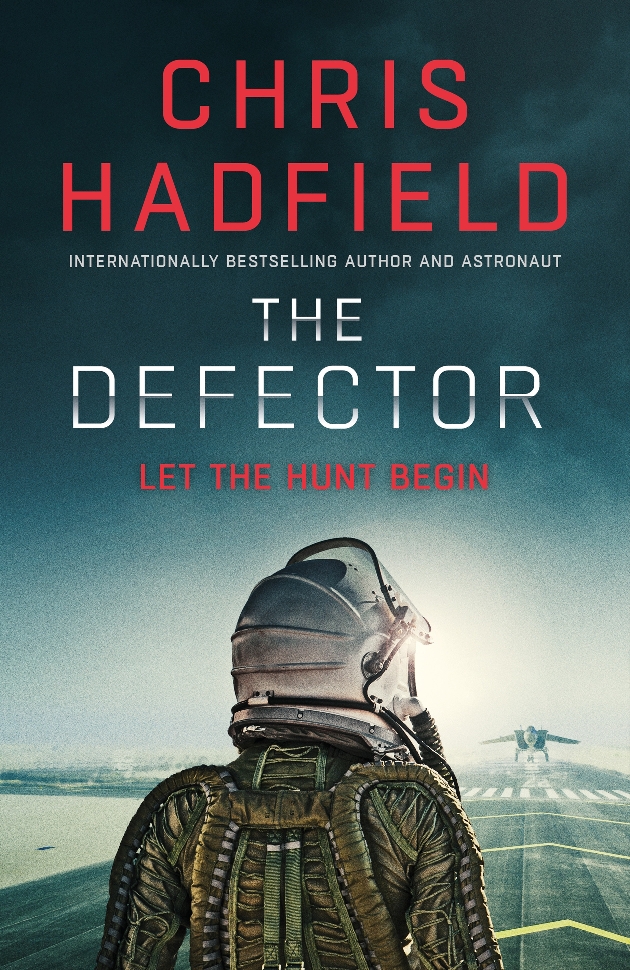 THE DEFECTOR By Chris Hadfield
RRP: £20
Format: Hardback

Israel, October 1973. As the Yom Kippur War flares into life, a state-of-the-art Soviet MiG fighter is racing over the arid scrublands below and promptly disappears. NASA Flight Controller and former US test pilot Kaz Zemeckis watches from the ground – and is quickly pulled into a dizzying game of spies, lies and a possible high-level defection that plays out across three continents. The prize is beyond value: the secrets of the Soviets' mythical 'Foxbat' MiG-25, the fastest, highest-flying fighter plane in the world and the key to Cold War air supremacy. But every defection is edged with risk, and Kaz must tread a careful line between trust and suspicion. Ultimately, he must invite the fox into the henhouse − bringing the defector into the heart of the United States' most secret test site − and hope that the game plays out his way. For Chris Hadfield's second heart-stopping thriller, we move from Space to another rich and exciting part of Chris's CV: his time as a top test pilot in both the US Air Force and the US Navy, and as an RCAF fighter pilot intercepting armed Soviet bombers in North American airspace. Full of insider detail, excitement and political intrigue drawn from real events, The Defector brings us the nerve-shredding rush of aerial combat, as told by one of the world's best fighter pilots.
quercusbooks.co.uk