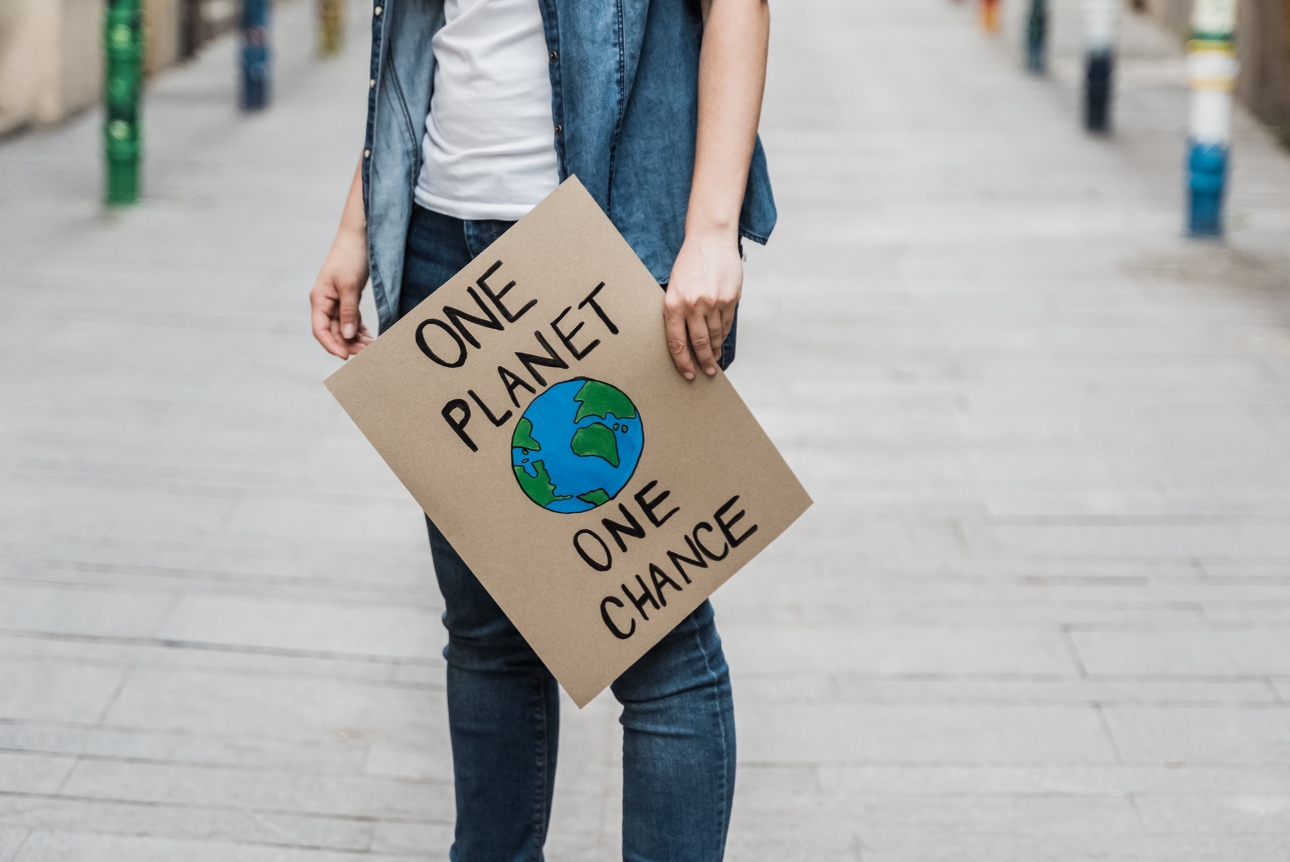 Gift Focus Editor Louise Prance looks at how even small businesses can play their part in the fight against climate change...
At the time of writing, the Cop26 climate change conference has recently wrapped up, and the messages are ringing loud and clear – there is no longer any time to wait to take action. And action is needed from every angle – manufacturers, retailers, consumer, NGOs,and governments. Every element of society has a part to play in keeping the Earth's temperature below 1.5C if we want to protect and preserve our planet for future generations.
So what can you, as a retailer or buyer for a retailer, do to help? Luckily, there are myriad ways that you can help protect the environment. Firstly, lean inwards to simple solutions such as tracking the energy consumed in your shop/business. Can you contact your energy supplier and get a smart meter or switch to renewable energy? Are you able to incentivise your sta to reduce their energy output each month? Next, check your supply chain. Are you actively seeking to buy British? This not only supports local manufacturers, but also reduces your carbon footprint.
Community spirit is thriving during the pandemic, so it's the perfect time to join forces with local businesses in your area and mobilise your customers with a green campaign. This could be a monthly reward scheme for the return of packaging or a recycling option within your store – this in turn providing opportunities for repeat custom.
A positive of the climate crisis is that consumers are increasingly incentivised by companies that are flexing their eco-muscles, so they will be impressed and more aligned with your purpose as a business. Talking recycling, are you mindful of the products you buy and the amount of packaging waste that they arrive in? Having a zero-waste store is the ultimate goal, but even working to substantially reduce the amount of waste as a business is still a worthwhile step.
With transportation being a key contributor to climate change, it's worth being mindful of how consumers can access your shop. Are you located in an area that requires mainly car journeys? Could you consider moving to a location that's on a bus route, or better yet, accessed mainly by train? If not, why not campaign your local council to implement a greener transport system to your shopping district.
Of course, these actions on their own won't save the planet, but if every independent business took similar steps, it would be a huge contributor to global action. And not only are you doing your bit, but you'll undoubtedly see huge benefits to your business. According to the UK government website, 'Taking action on climate change will help businesses grow, seize new opportunities, create new jobs, encourage investment and adapt against the challenges of a changing planet, while reducing emissions can lower businesses' running costs, save them money and attract new customers – ultimately helping them maintain a competitive advantage locally and globally'. Likewise, those who make a net zero commitment on the UK Business Climate Hub will be recognised by the United Nations Race to Zero campaign.
Taking positive, intentional action against the devastating effects o fclimate change is undeniably a win/win situation.