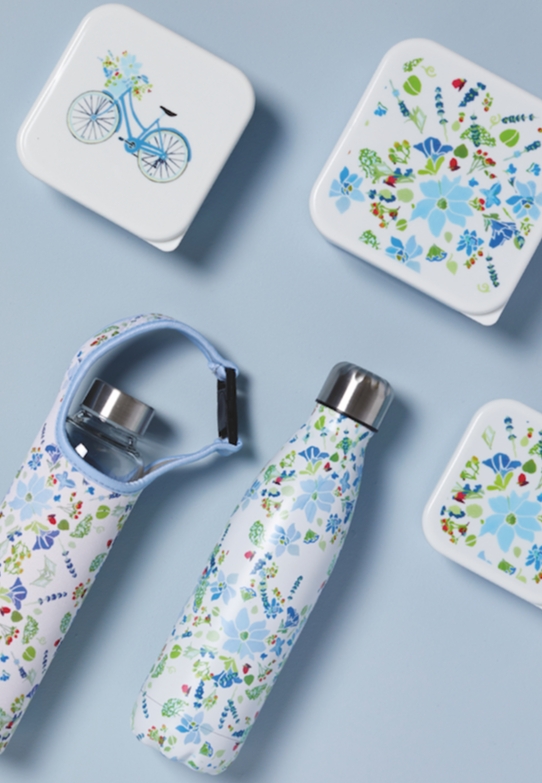 With 2022 upon us, it's time to start thinking ahead and getting ready for a new year full of exciting trends! The Gift Focus team caught up with designers, CEOs and leading industry experts to quiz them and find out their predictions for the must-buy items for retail in the coming year...
The designers over at
Puckator
said, "First and foremost, the high street is still currently in the throes of a retro resurgence, with all things 'classic' and 'old school' being very much in vogue. With that in mind what could be more retro than Pac-Man? The iconic yellow gaming character who loves to chase those pesky ghosts has an everlasting appeal thanks to the bold colour palette and instantly recognisable symbols. We've been working alongside this legendary license to create a range of winning giftware. The set will include stacking bento boxes, cool bags, digital thermometer bottle and shaped hand sanitiser; the latter two both being products that were nominated for Gift of the Year in 2021. Lunch on the go is a trend we predict taking off even more in 2022 with people cutting back more and more on throwaway single use lunch items these gift items are sure to be best sellers.
"People have had more time at home recently with their furry friends and pet products are now big news. People are spending an increasing amount on pet accessories and home products with their companions in mind. Puckator is answering this demand with its new Cat Dens. These build your own cat Playhouses are soon to be available in two designs; Cat's Life Milk Carton and Pusheen Catfe. Both designs arrive flat-packed providing both owner and cat with hours of fun. Simply follow four easy steps and your feline will have a cosy retreat all year round that doubles up as a stylish home accessory.
"Another big trend we predict for 2022 is English garden florals. Again, as people spent more time at home, gardening became a pandemic pastime. We can expect to see a blooming love for all things dainty and chintzy rolling on into 2022. Puckator has partnered with British artisan designer Julie Dodsworth to provide a line of elegant giftware with soothing coloursand English countryside motifs."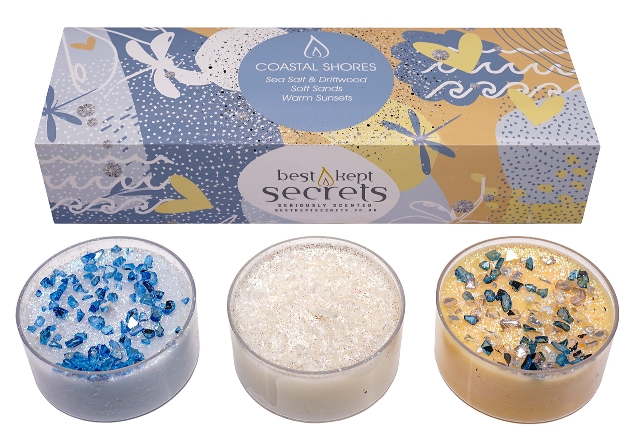 The team at Best Kept Secrets says, "We are super proud ofour newly redesigned and rebranded Tea Light boxes. This is a perfect present for any occasion you could wish for: a birthday gift you're looking for, or a little something to let someone know you are thinking about them? Maybe you are simply wanting to find a trio of complementary fragrances to suit your mood.
"Our clever little boxes have the following sayings: Happy Birthday, Thank You, Lovely Lovely Mum, New Home, Special Friend and Congratulations. There is no need to buy an additional card with these as they also have wonderful verse on each box that totally captures what you want to say to the recipient.
"Our ten-hour burn Three Tea Lights have been brought right up to date with a fabulous new makeover. Fans of these cute, sliding boxes will love their new look. They now come in six fragranced sets, Daydream, Blooming Lovely, Happy Hour, Sparkling You, Coastal Shores and Festive Bliss.
"These are sure to be a real hit with your customers, the superb designer look of these, matches the outstanding quality of fragrance you know you can expect from Best Kept Secrets."
T: +44 (0)1670 512 222 | E: sales@bestkeptsecrets.co.uk | www.bestkeptsecrets.co.uk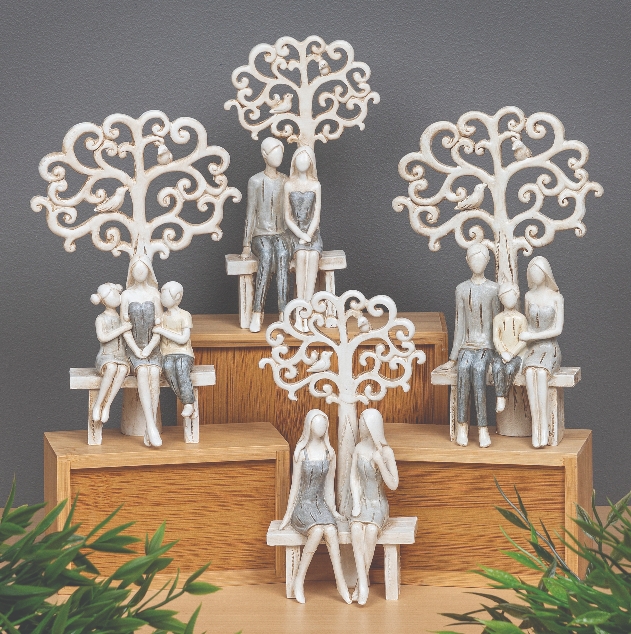 The team at Joe Davies says: "Understanding what's driving consumers and householders to celebrate and how they engage with gift buying is essential for product design and the product offering for your customers. This and reflecting retail trends makes sure you are capturing a wider audience.
2022 does in some ways mirror 2021 – plants are still on trend, so planters are essential to have in a home and as gift offering, fun and quirky planters such as fun characters and houses are key.

"In terms of colour, grey is slowly going out and being replaced with stronger colours such as teals and rich blues, so adding these colours into your key bestsellers is a must. The consumer is looking for anything that is different that stands out in their home décor or something unusual to give as a gift. Whether that is gonks, beautiful ceramics, face planters, on-trend jewellery pieces or bees it needs to make a real statement.

"Slowing down, enjoying life and stopping the stress is going to be huge in 2022, this area has increased in growth since the pandemic struck. Calming gifts such as oil burners, oils and candles are going to be even more popular as everyone has learnt to slow down and take more care of themselves and those important people in their life. Bold prints are in vogue so anywhere you can use a bold print such as shopper bags, purses, stationery and textiles in strong colours will be winners.

"Mismatching is a trend due to consumers wanting to have a level of individuality in their home – not everything has to match so one off pieces are good that can be mixed. Next season will still see gifting that evokes emotion and kindness – the simple act of giving a gift with a sentiment is still important to customers in the new world we are living in. Items such as family tree, hearts and robins, are icons that capture happy family memories and captions for mum, nan, dad, family and friends are big sellers."
T: +44 (0)161 975 6300 | E: sales@joedavies.co.uk | www.joedavies.co.uk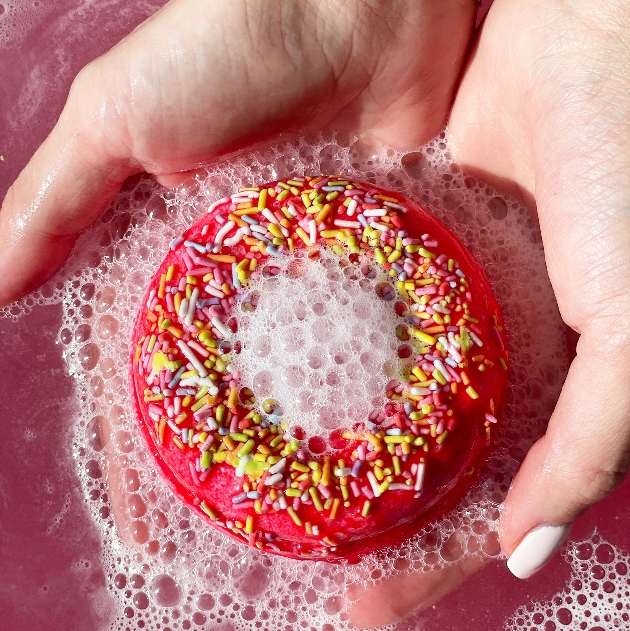 The team at Ancient Wisdom says: "Make bath time that little bit more fun with these Donut bathfizzers. A ring-shaped bath bomb packed with colour and scent release; the fresh, warm scent will fill your customer's bath with a delightful aroma and they are great for birthdays, Christmas or as a self-gift.

"Eye pillows are filled with wheat seeds soaked in lavender essential oil and encased in beautiful cotton sleeves with various animal patterns. Wheat has a unique cellular structure that can absorb heat or cold quickly and release it evenly. Thanks to this, eyepillows can be used as a cold or warm compress to bring relief from pain, cramps, ear ache and migraines.

"The wholesale Lavender Eye Pillow is the ideal accessory to help relax, relieve tension and enjoy more restful sleep — it's also used for yoga and meditation. The fragrance from the oils of the lavender plant is believed to help promote calmness and wellness. It's also said to help reduce stress and anxiety.

"Say goodbye to bad hair days with this solid shampoo bar, which will leave your customers' hair soft, conditioned, shiny and free from build-up. The product works well in hard water and you can choose from six different fragrances, with enough choices for any hair type. The Wild Hare Shampoo bars are suitable for vegetarians and vegan and are plastic-free, palm oil free, SLS, SLES paraben free, and are kind to you and to the Earth. Due to the sizes they are travel friendly, as well as being proudly British and handmade in Yorkshire."
T: +44(0)114 272 9165 | E: care@ancientwisdom.biz | www.ancientwisdom.biz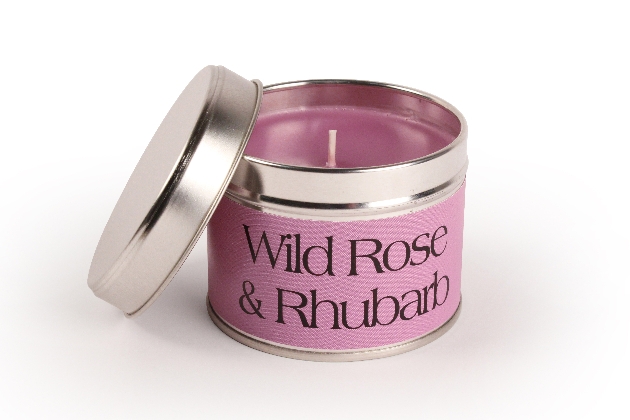 The team at Pintail Candles says: "The recent retro, back to nature and cottage core trends are set to continue as we still look for comfort and the familiar in uncertain times. Fragranced candles have played a big part in meeting that demand, and this year those fragrances which offer reassurance with a little twist of the unexpected or new, are set to be firm favourites.

"Meeting that brief is the Wild Rose & Rhubarb Candles from Pintail Candles. Combining the familiar floral rose fragrance with a punchy note of a fruity rhubarb. This handpoured candle releases a beautiful fragrance of top notes of crisp rhubarb and green bergamot invigorated by a heartwoven from floral tones of rose, jasmine and cyclamen with relaxing base notes of woods and white musk. Available inseveral sizes, this candle is presented in warm dusky pink styling and matching wax colour.

"Colour trends, of course, are always changing and it looks like 2022 will see a shift away from the cool grey interiors, which were a feature of last year. Battling to be the colour of this year are emerald greens and vibrant blues. Whichever direction it takes, Pintail Candles has got the situation covered. Known for its wonderful colour palette of rich and luxurious waxes it offers a selection of blues and greens and shades in between to meet the trendiest of colour trends. From a bright sea salt blue to a vibrant green of the Sparkling Lime & Ginger candle and the teal of its Jasmine & Black Olive fragrance."
T: + 44 (0)1539 559 007 | E: info@pintailcandles.com | www.pintailcandles.com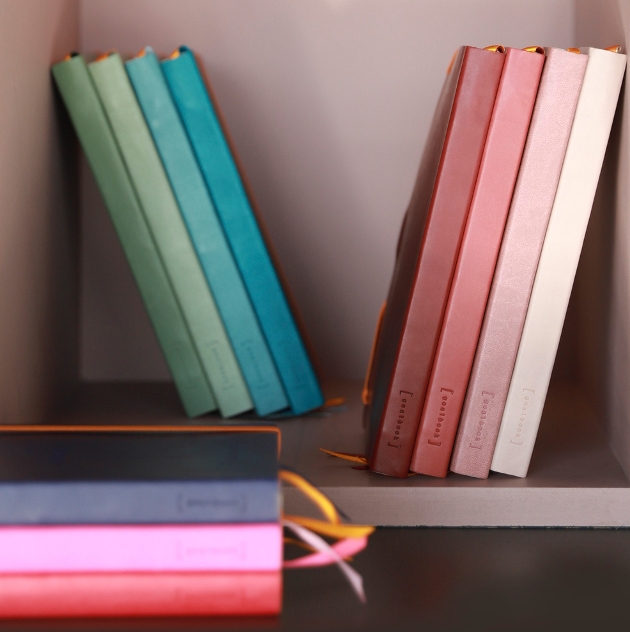 The team at ExaClair says: "The way in which people work has changed dramatically during the past couple of years, with an increasing number of people taking up a more nomadic lifestyle. A recent Ipsos survey indicates that 23% of all employed adults now work from home more often than they did prior to the pandemic.
In addition, an ONS survey earlier this year shows that 85% of UK working individuals favour a hybrid approach, with a mix of home and office working. A knock-on effect of this is that we now are experiencinga huge uptake in journaling, with more people conscious of boosting personal mental health and wellbeing as they seek to strike a better work-life balance. This is driving popularity in premium notebooks such as the Rhodia Goalbooks.

"ExaClair Limited, the UK supplier of Rhodia andClairefontaine, has an extensive selection of popular Goalbooks with a comprehensive range of colours to satisfy all note-taking, journaling and task-setting needs. Colours range from deep reds to pastel pinks, earthy greens to complex blues, and have been chosen to ensure the ranges are aligned to the latest colour trends. Goalbooks come with an orange elastic closure, expanding inner pocket, a pen loop and two ribbon bookmarks, and include 120 sheets of Clairefontaine's signature premium-quality, PEFC Certified 90gsm ivory brushed-vellum paper." Lawrence Savage, Marketing Manager at ExaClair, comments, "Whether you're organising your day, making notes or writing a novel, it's well known that journaling possesses great therapeutic qualities and the new Rhodia Goalbooks offer an ideal option for a personal gift."
T: +44 (0)1553 696 600 | E: sales@exaclair.co.uk | www.exaclairlimited.com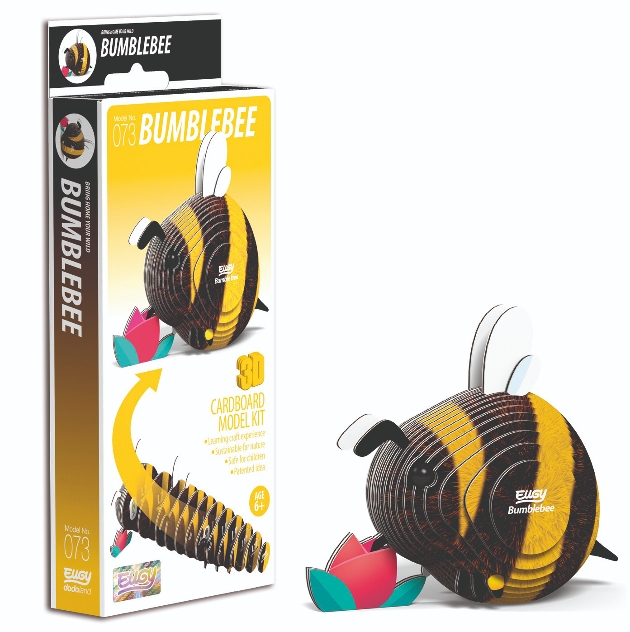 2022 will undoubtedly see an even bigger shift to environmentally-friendly gifts, according to Brainstorm's Marketing Manager Debra Tiffany. With more companies than ever looking towards net zero targets in 2022, now is the time to capitalise on this trend by focusing on products that not only have eco-credentials but also add value to existing ranges.

Debra says, "As a company we are aiming towards being netzero by the end of 2022 and are rapidly transitioning to plastic free packaging. As well as looking at our own ranges, we wanted to include sustainable product lines which is why we began distributing EUGY two years ago.
"For any gift retailer wanting to make more conscious buying decisions, EUGY is a fantastic addition as it's 100% sustainable but also spans variouscategories so will sitwell in different areasof an outlet from collectable and pocket money to craftsand STEM.

"EUGY lets children create their own 3D models using 100 percent sustainable, bio degradable card, each printed with natural eco-friendly inks. The simple numerical sequence assembly belies the intricate creations children can make and each results in a cute and sturdy animal or creature that they can collect and display. New for 2022 are Hedgehog, Rhino, Bumblebee, Chameleon, Unicorn Sky, Raptor, Crocodile and Kangaroo."
T: +44 (0)1200 445 113 | E:sales@brainstormltd.co.uk | www.brainstormltd.co.uk