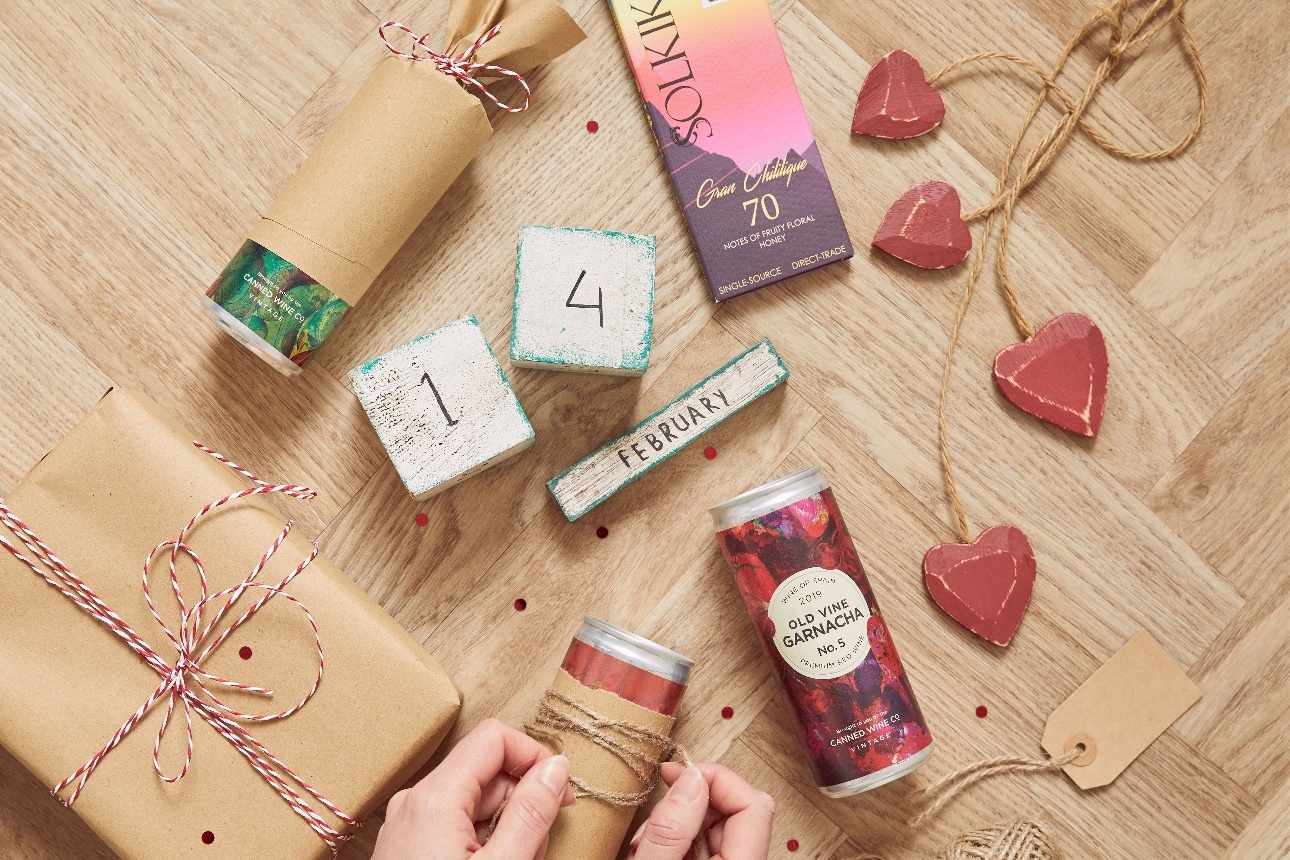 The Canned Wine Co. was launched as a way to innovate sustainably in the wine industry – and despite the pandemic throwing up some problems, Founder Abi Chell is enjoying early success...
When did you start up and why?
Canned Wine Co. started in 2019 with the aim to make exciting wines more accessible, sustainable and convenient for all wine drinkers. We wanted to provide exceptional quality wine in the smaller format and, given the sustainability credentials of cans over glass bottles, this had to be the way to go.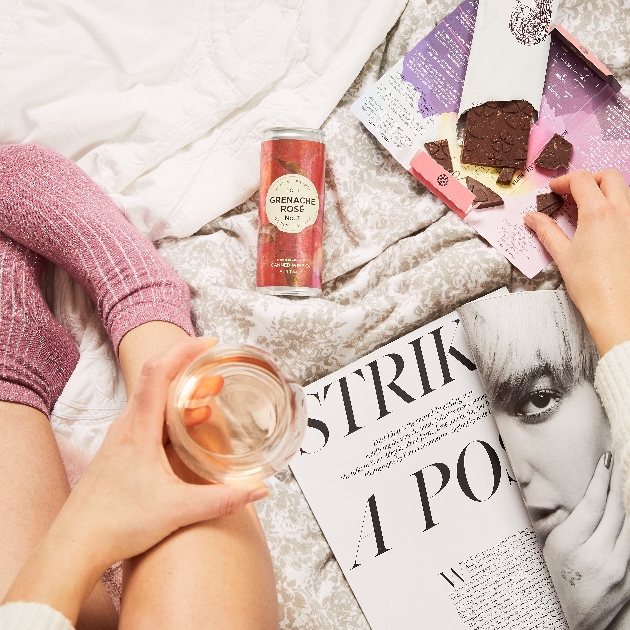 What prompted you to launch the business?
A smaller amount of great wine always appealed more than a lot of something average. After also attending a food festival where mediocre wine was being poured from heavy glass bottles into single use plastic cups, it was evident that there had to be a better way! This means less wastage, more choice in smaller volume and better-quality cans.

What challenges have you overcome since the company's launch?
There's always going to be challenges when launching a business. However, it's fair to say that 2020 posed quite an unexpected challenge with the pandemic. With all outdoor events cancelled in this year, we quickly shifted our focus elsewhere and partnered up with independent retailers and stockists. We're grateful for the support we received and are now proud to be working withover 150 stockists across the UK, including Harrods and the National Trust.

Tell us about your product offering.
We have a range of six single varietal, vintage wines. This spans across white, rosé and red wine, bringing a taste of unique grape varieties from top producers in Europe. Sealed for freshness in an infinitely recyclable can, we bring a taste of the finest, exciting wines.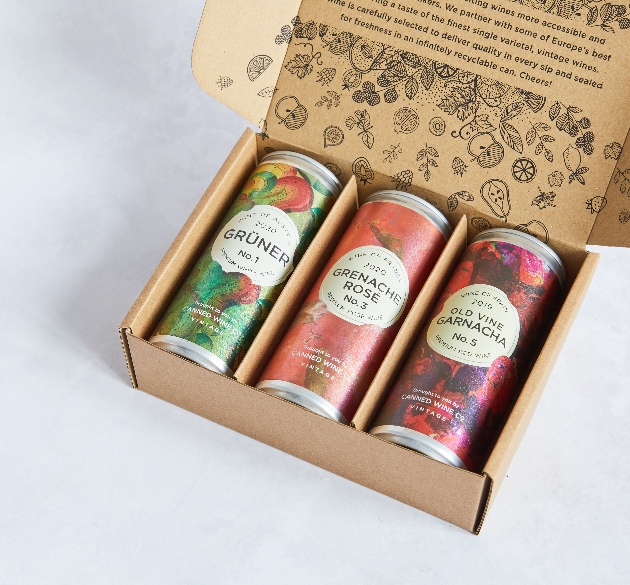 What are your most popular products?
Our Tasting Selection is always popular, featuring our full flight of five cans which demonstrates an array of wine styles. Packaged in a luxury designed gift pack, this is a truly special gift for any wine lover to enjoy a selection of varieties and styles rather than a single bottle!

Have any styles taken you by surprise with their popularity?
We focus on unusual grape varieties to offer something a little different. Our No.4 Bright & Juicy St Laurent red wine is probably the most unusual of our chosen grape varieties, however it's great to see how well this has gone down! This is where the cans really come into their own; they allow customers to try exciting and new styles without investing more in a whole bottle.

How do you keep your designs fresh and current? Do you follow trends?
We're always adapting our product range and are continuously sourcing new wines to add to our line-up. We also like to showcase unusual wine pairings, especially with our Canned Wine & Chocolate Gift Box. We carefully pair our wines with ultra-premium and vegan-friendly Solkiki chocolate to create an allround indulgent gift.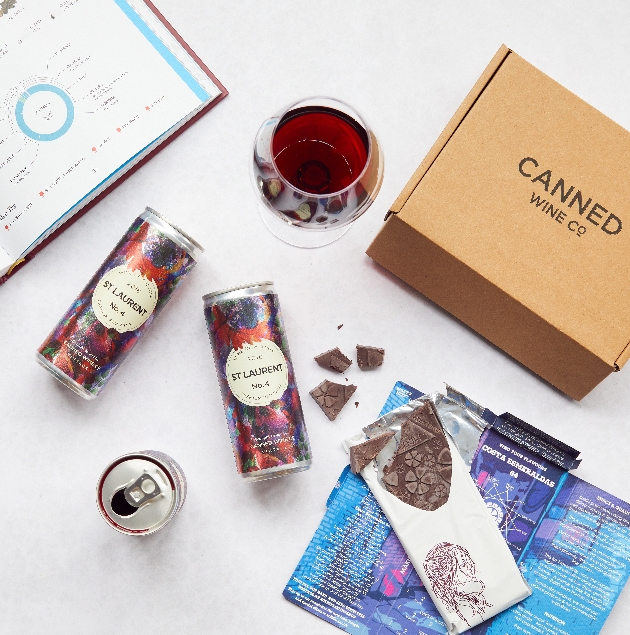 What sets you apart from your competitors?
We deliver exceptional quality in all aspects of our brand and focus on showcasing the grape variety. We work closely with our winemakers to produce uncompromisingly good quality wine that suits the canned format. With eyecatching and distinctive designs, the outcome is a truly premium wine.

How are you finding the current climate in the UK? Is it affecting business?
We have all been affected by the current climate and uncertainty. There have been definite challenges with the closure of our partner restaurants, bars and hotels, which pushed us to reach out to more independent retailers and grow our own online presence. However, it's clear that the situation is improving and we're hoping for a more constant 2022 for everyone.

How do you view the future ofindependent retail post-pandemic?
There is a sense of supporting local and independent businesses in a post-pandemic climate. A sense of community has emerged, hopefully regenerating the situation for our independent retailers.

Are you active on social media? How is this important for the business?
Yes, we are very active on social media. It's our way to interact directly with our customers and is the face of the company. It is where we launch new products, announce key developments and showcase our wines, so we ensure it encapsulates the essence of our brand.

Do you have any advice for new businesses starting out in the world of gifts?
Plan ahead! It's important to be three steps ahead of the ever-changing seasons and ensure you have all the elements in place to deliver a successful line up for the key gifting season.

What can we expect in the future from the company?
Canned Wine Co. is growing quickly with new lines being added and a rapidly expanding network of partner stockists. With exceptional quality at the heart of everything we do, expect a continuously evolving range of unique and exciting wines.

CANNED WINE CO.
T: +44 (0)1225 780 040 | www.cannedwine.co | @cannedwinecompany