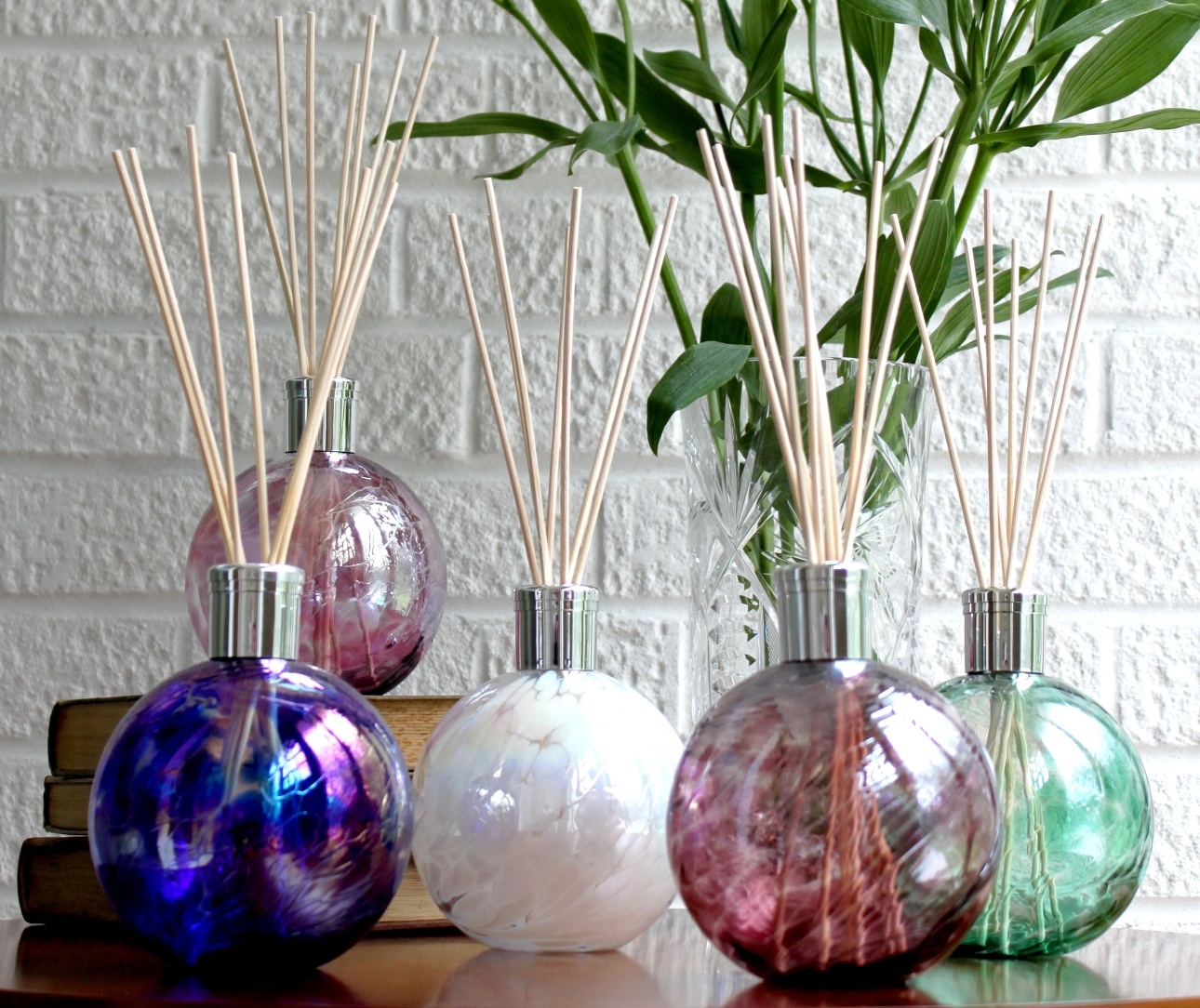 Having overcome challenges as a start-up, D & J Glassware is now a mainstay of the gift industry, having built up a loyal customer base over the past twenty years. Here, co-founder Jocelyne talks to Gift Focus about the brand...
When did you start up and why?
We started D & J Glassware in 2002. David had worked for many years in a senior sales role for blue chip companies, latterly in the horticultural industry. I'm a chartered accountant with experience of both large multi-national and small family-owned companies. However, we both had an entrepreneurial leaning: David's starting at a very early age hiring out fountain pens to his classmates!
What prompted you to launch the business?
We had travelled throughout Europe and had seen beautiful glassware that was not available in the UK. We were particularly impressed by the design and use of colour. So, to use that well worn phrase, 'it seemed a good idea' to start a business importing the lovely glass we had seen.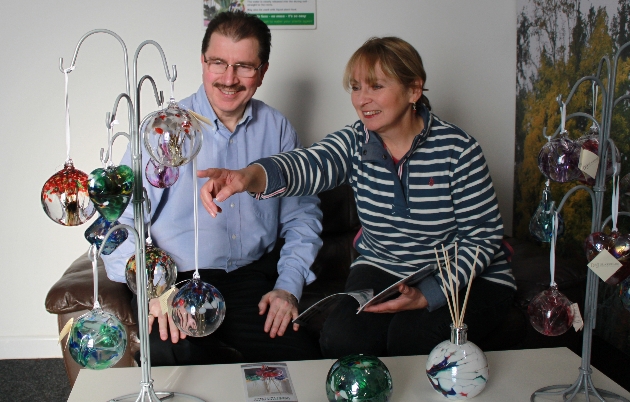 What challenges have you over comesince the company's launch?
Probably too many to mention! As any small business owner will say, you have to wear so many hats and we learned that pretty quickly. Essentially we ignored the advice of going into business in an industry where we already had experience and contacts. Instead we started with a blank piece of paper on our kitchen table and took it from there.
In the early years our home resembled a warehouse, with every spare inch devoted to the business in one way or another. We were so delighted to move into dedicated business premises in 2012.

Tell us about your product offering.
We specialise in handcrafted products that show flair and are of great quality. Our offering has changed considerably in the market and consumers' tastes. For example, we used to feature some amazing gallery-type pieces that would now be classed as heirloom items. Whilst they were absolutely stunning, the price points now would be considered too high for a sustainable business.

We were the first UK company to introduce the amazing Tree of Life globes to the market. They are still extremely popular: made from recycled crystal glass, these beautiful pieces epitomise true craftsmanship. In addition to mouth-blown glassware, we introduced our fused glass collectionin 2011.
What started with just a few cats and owls is now an ever-growing menagerie of colourful animal designs. Our customers love the quirky nature of these items and often tell us that they make their customers smile.
Our home fragrance collections are something we enjoy as they combine great quality glass with heavenly British-made fragrances; to date we offer 17 different scents.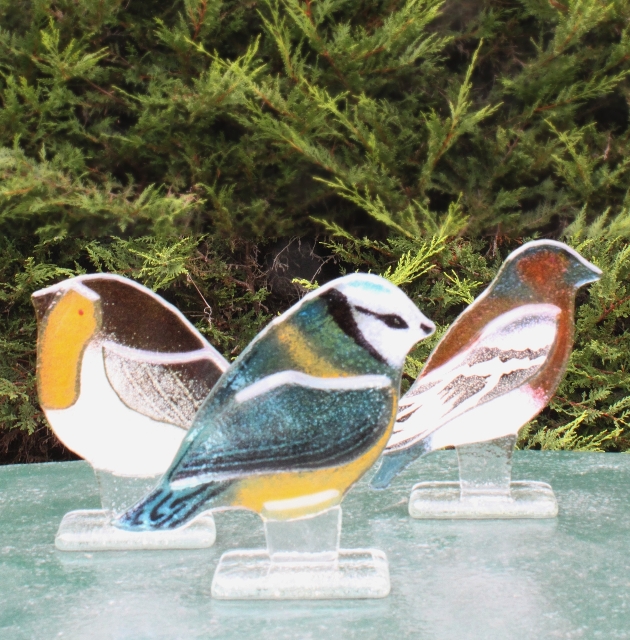 How do you keep your designs fresh and current? Do you follow trends?
We have learned over the years to follow our instincts and do our own thing rather than follow trends, although, of course, we have to keep abreast of what our customers want from us.
Whilst we have no formal design training, we both have very active imaginations and put these to use in developing our designs. Often, we get inspiration on long walks in the beautiful Norfolk countryside and coastline, which we are lucky to have on our doorstep; rough sketches are then refined, modified and developed into the designs you see in our collections.

What sets you apart fromyour competitors?
Our passion for what we do, our attention to detail, our friendly approach and, of course, our distinctive designs. Everyone who works in the giftware industry has their own strengths and weaknesses and customers will have their own favourites. We have always seen our presence as a long-term commitment and are proud of the relationships we have forged with our stockists over these past 20 years.

How are you finding the current climate in the UK? Is it affecting business?
Challenging in the extreme! This is not really the place to air our political views, but we have to hope that the Government is somehow persuaded to understand the harm being done to SMEs by the increased administrative burden of the current climate. That said, we will not be beaten and will continue to develop our business in partnership with our fantastic suppliers and customers.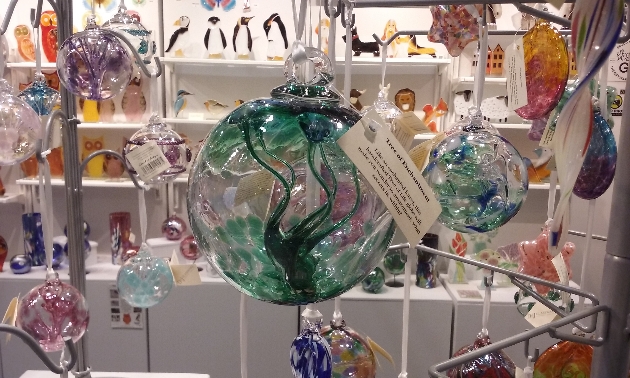 How do you view the future of independent retail post-pandemic?
We see it as a huge opportunity; inevitably people have got used to shopping online during the pandemic, which many independent retailers without a strong on-line presence feared. However, the experience of receiving goods that fell short of expectations is well reported. At the same time many now value the benefits of human contact and interaction from a wellbeing viewpoint.
When you combine the two, there is a strong case for a personal and friendly in-store offering, where the retailer can carefully curate their collections to suit the needs of their customers.
Successful retailers will recognise their role as part of their community, going that extra mile to become the 'go-to' place for customers.
Providing local government also recognises this and supports high streets, this could well be a turning point.

Are you active on social media? How is this important for the business?
We have always regarded the trade shows as our main point of contact with our customers. Clearly life is changing and our social media presence is something that we will be reviewing.

Do you have any advice for new businesses starting out in the world of gifts?
Whatever your business, you must be passionate about it, whilst at the same time being realistic about the finances. Don't assume that it will be an easier life than the one you currently have – the lows are far lower, but the highs are much higher. Provided you have the support of those closest to you, then go for it!

What can we expect in the future fromthe company?
More exciting new designs and, in our 20th year, some developments into new product areas.

D&J Glassware | T: +44 (0)1953 450 280 | www.dandjglassware.co.uk