by Mollie&Izzie founder Sarah Patterson talks us through the brands evolution from wedding stationery to the newest eco-jewellery range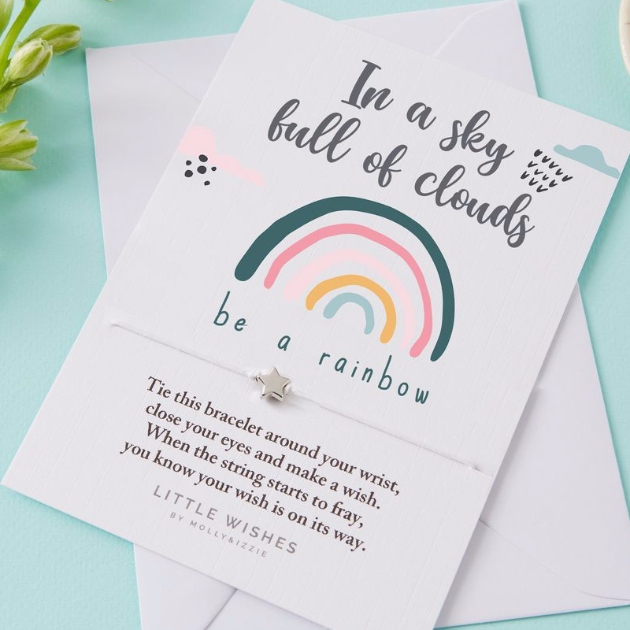 Tell me a bit about how the label was started. What was the inspiration?
by Molly&Izzie began in 2015 as a side hustle when I decided to use my graphic design training to launch a range of wedding stationery. This gradually expanded to include art prints based around celebrating important moments. The business grew slowly and by early 2016 I was also designing and producing business stationery for small businesses. I wanted to grow and develop a brand based around me being able to be at home with my daughter and then also my son, who was born in April 2016.

How were the initial products developed and what was the response?
The first wish bracelet that I designed was actually in response to a local business asking me to design a mix between a business card and a gift they could give out to customers. Years ago, when I was living in France, I was given something similar by a dear friend. The business loved the idea and soon a whole range had been designed. I added them to my retail website and I couldn't keep up with demand they were so popular.

What challenges did you face and how were they overcome when starting the business?
The business really took off during Christmas 2016. I had a three-year-old, a seven-month-old baby, our house had been flooded and we were living with my parents. It was definitely a challenge! Thankfully my family are very supportive and helped with childcare and packing orders, it was a huge team effort with very little sleep that first Christmas. We're now a team of seven based in a fabulous studio, attached to my home. There are still lots of long days and sleepless nights, but it is definitely worth it!

What is it that sets you apart from your competitors?
I believe that we are able to stand apart from competitors due to our ability to be reactive to market trends. All of our products are produced in house and we can design and launch new products very quickly. We also love to create bespoke products for our retail customers and love to include their own branding on our products.

Has the product offering changed since you started and how would you describe your current collection?
The original product offering was based around affordable wedding stationery, so it has changed significantly over the four years. I would describe our current offering as a range of design-led products that offer a sense of cohesion across a range of price points. All of our products are designed with retailer need in mind, from the easy to display luxury gift boxes to the fact that every item can be shipped as a large letter – perfect for online retailers.

Can you tell us a bit more about the new eco range?
We're so excited to launch our Eco range – we've been talking about it for so long that it's amazing to finally be able to get it out there! The range is made up of a collection of plastic free and recyclable wish bracelets that look fantastic. They are made using cotton cord and coconut wood stars and presented on recycled card with a recycled Kraft brown paper envelope, even the washi tape securing the wish bracelet to the card is made from eco-friendly paper!
As well as the eco wishes we are also really proud that all of our standard wish bracelets and stretch bracelets come with the option of being 'naked' without a plastic pouch.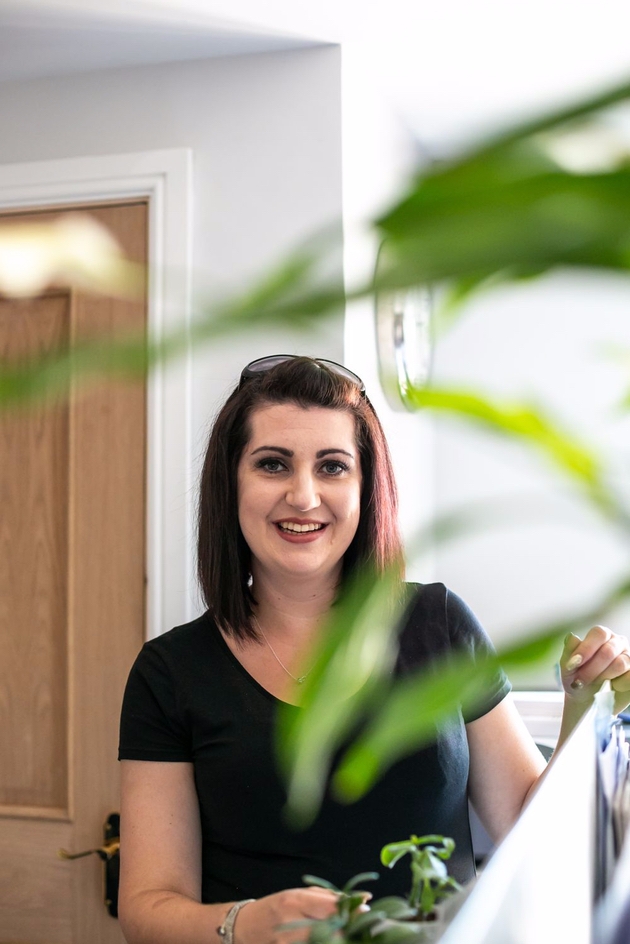 How often do you launch new lines?
We try to launch brand new lines twice a year but we are always adding to existing lines in response to changes in trends and customer demand.

What trade shows do you attend and why?
We regularly attend Spring Fair, Harrogate Home & Gift and Scotland's Trade Show in Spring and Autumn. We were booked to attend Autumn Fair for the first time this year.It's great to get out of the studio and meet out customer face to face, it's also really important for our customers to be able to see our products to know how they will look in their retail outlets.

What are your current best-selling designs?
Our wish bracelets are consistent good sellers, we have designs that are suitable for just about every occasion and type of retailer. Our latest range to launch is our luxury laser engraved jewellery. We have been blown away by the reception it has received and couldn't be happier with the response.

When was the website launched and how does it support the business?
Our retail website has been in existence since the very beginning with our wholesale website launching two years ago at the same time that we launched into wholesale. All of our products can be viewed and purchased on our wholesale website – this is very important to us as it allows the team to spend more time fulfilling orders and less time sending out invoices etc. That being said, we do love to speak to our stockists and are always at the end of the phone for a chat!

What have been the key milestones in the business?
I hired my first staff member in March 2017, we very quickly scaled up to four and, with the launch of the wholesale side of the business in the summer of 2018, we increased that to six people and moved into a new, larger studio. In June 2019 we added the long-established brand Lily Belle to the business and also added another member of staff.

How have you navigated COVID-19?
COVID-19 has proven quite a challenge. As with all businesses we went into the pandemic having no idea how it would affect us. Staff were furloughed and we prepared for a quiet few months. How wrong were we! Due to the nature of our products being small and easy to store and all shipping as large letters, we saw a huge surge in demand. As retailers have had to quickly move online our products have been very popular. We now have six out of seven staff back, however, due to the small size of the studio those staff will remain working remotely for the time being. It has been challenging but we are making it work!

How do you view the current market and what trends, both in business and product, do you see emerging over the coming months?
I think that it goes without saying that there is going to be a large increase in online retailing over the next 12-24 months. The importance of offering products that can be shipped by retailers at a low cost is very important, which is something we always ensure is possible.

by Mollie&Izzie
www.mollieandizziewholesale.co.uk
@bymollieandizzie