Christmas is the biggest season of the year in retail. As retailers we want to make the most out of the last quarter, which is why it's vital to plan, plan, plan. We, like others, have no idea of what the next year may hold, so it's important that we put things in place and think outside of the box. Natasha Necati from CraftyArts gives her advice.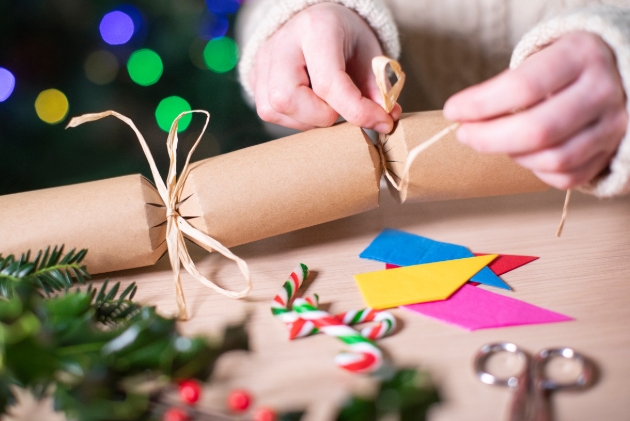 Plan, Plan, Plan
Writing down your ideas of concepts and plans for the coming months will help. Ask yourself the question: what is it that you want to achieve? If you don't set a goal, you won't know how far you've come and what still needs to be done. It also means that you're unable to measure and plan correctly for the next year. Knowing your data and measuring it is an important part of understanding your business. Once you start writing your thoughts down, you'll find that many ideas and concepts will start to form.The great thing about all these ideas, is that you don't have to use all of them at once, you can set them aside and use to them to plan for another season. In doing this, you're setting yourself up to win. I have created a road map of things that I'd like to do within the business. I have then broken it down into sections; things that are urgent and need to be done now; things that I'd like to do within a couple of months; within the next year and what needs to be put on the three to five-year plan. This breakdown ranges from smaller projects all the way up to big birthdays and changes that could take months to complete. Putting something like this in place is helping you move your business in the direction of your choosing.
When it comes to Q4, you can never plan too early. At Crafty Arts we start talking about Christmas in January! We use that time to review what we did the previous year; what areas we did well in and more importantly, what we could have done better. For us, January is the start of the trade show season and as such, is the start of our process of sourcing new products for the year. Throughout the year we continue discussions with our suppliers, ensuring that we're ordering the right stock, the right quantities and know what products will be pushed for TV advertisement.

Product Offering
This year, sourcing the right products will be harder due to being unable to attend trade shows. Most trade shows will not be available to attend physically until 2021, so look out for virtual shows and forums. Even without the physical trade shows, this doesn't change the fact that customers will still want to be able to purchase new products, especially in peak season. This is why it's important to stay connected with your suppliers and be sure to find out what new products and promotions that they'll be running and when. I've made sure that I have signed up to multiple industry magazines and newspapers like Craft Focus, to make sure I'm ahead of the game this year. I feel that industry magazines and newspapers are a valuable source of information, especially in the current climate, so make sure to keep yourself up to date.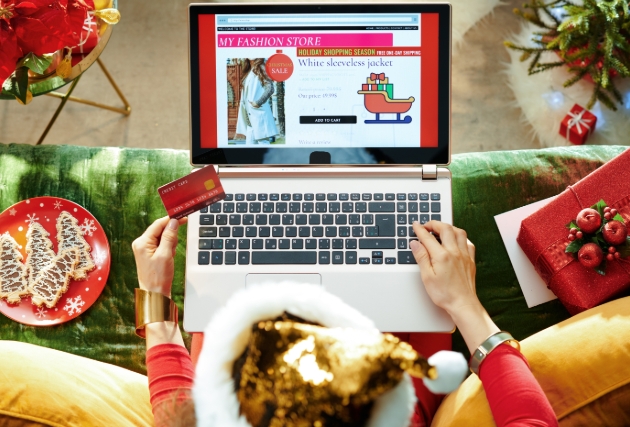 Promotion & Marketing
When preparing for Christmas, we must take into consideration that there could be a second wave of Covid-19, which means that we must think outside of the box and prepare for online-only events and promotions.
We're now seeing Christmas earlier and earlier in the shops, so it's essential that your shop feels festive. We aim to have the shop decorated by the first week of October so our customer experiences that festive feeling as soon as they walk through the door.The role that we have as retailers is to fix a problem. Customers come through your doors, or visit your website because they're in need of something. Either for them or for someone else, our job is to make that process as easy as possible. You can do this by using promotions throughout this period and the same goes for having a plan for your marketing and social campaigns. As we head towards both Christmas and Black Friday many people have already started their shopping. However, the majority still need ideas and this is where we come in. They may have already started to think about what their friends and family may need, so promoting products on social media would further reinforce the need to purchase.
This time frame is a great opportunity to find out what your customers need, so it's crucial to have a strategy in place. It's all about trying to engage with your customers and raising brand awareness of both yourself, and of the product that you're promoting. The more that you're seen and heard, the more that you'll get noticed. If you haven't got anyone to design promos and social posts, you have a few options. You can use a designer on a website like Fivver.com, which is a website where you can hire a freelancer to create designs for you. Or, if you have an idea of what you want but don't have a budget for a graphic designer, you can use something like Canva. Canva.com is a free platform that you can use on your desktop or phone. They provide templates and images to help you create your designs. When designing, don't be afraid to put urgency on your promotions: use phrases such as 'for a limited time only', 'one day left', 'Christmas countdown', or 'Buy One Get One Free'. Using key dates when promoting are important but focus on more than just the obvious ones. Most retailers will just promote on the key four: Christmas Day, Black Friday, Boxing Day and New Year's Day. However, there are so many more that you can use such as 'Last Shipping Day', 'Christmas Jumper Day' and absolutely use Christmas Eve if you sell virtual goods such as subscriptions or gift vouchers. There's always someone who left it to the last minute! You want to create as much engagement with your customers, so don't be afraid to jump on trends and start conversations.
When promoting it's important that you know what the purpose is. Is it to gain more followers on social media or to grow your email list? A top tip: if you're looking to grow your newsletter list, you may want to ask people to sign up for a chance to win or if you're looking to gain more followers on social, then you can get them to follow your chosen platform and comment or tag another person. As an idea, last year during the Christmas period, we ran giveaways and competitions, with the purpose being that we wanted to grow our Instagram followship.
If you're online, having a blog is very useful. Creating a blog entry is a great opportunity to use organic key words to help customers find what they are after, and more importantly, find you. Ensure that if you're talking about specific products, link them to your website product page as well as promote them on social media.Writing blog entries can be time-consuming so make sure that you take the time you need to write them and don't be scared to re-use previous years posts as inspiration. It's important to create new content, but you shouldn't neglect your old posts. To improve any content that you have, don't forget to refresh wording and images where needed and fix any broken links (links to product, other websites or affiliate links). Always remember your call to action, whether it's encouraging readers to sign up, follow you on social or buy a product you reviewed.
Whether you have a brick and mortar store or are online, newsletters can be very useful. It's an opportunity for you to promote yourself as an expert in your field, as well as giving your customers updates, news and promotions.
If you're shop based, you could host your very own Christmas event, or a personal shopping invite (by appointment, helping follow government guidelines for social distancing). Or how about a V.I.P customer only event where you can promote demos and special festive offers, offering mince pies and mulled wine to really make it feel like Christmas is here.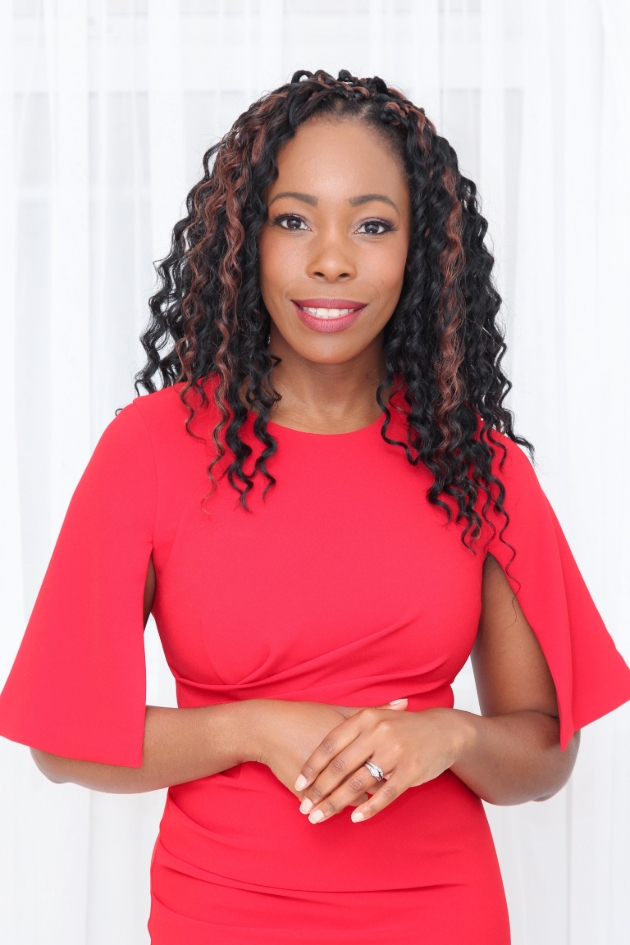 Extra touches
Offer different services to your customers during this period like a gift-wrapping service, don't forget that this can be done in a brick and mortar store as well as online. For many years we offered online gift vouchers and still do, but there's something special about having a physical voucher in a box, so we created our own, wrapped in a beautiful box that fits perfectly on a Christmas tree branch.

Customer retention
At the start, I stated that Christmas plays a huge role for us all, especially ensuring that we see year on year growth. Christmas is the season of the quickest customer growth, but also with the most one-time purchasers so it's imperative to work on retention. We often use money-off vouchers to customers who purchased over a certain amount and use this as an opportunity to get customers to come back during the non-peak season. I'm running a series of workshops and webinars on of how to grow your online business. Simply visit www.artofbusiness.co.uk for more information.

About:
Natasha Necati runs the family business craftyarts.co.uk together with her husband. CraftyArts is a multi-award-winning e-commerce retail outlet, where Natasha has gained over 12 years' experience in running the business. She's an expert in this field, enabling Crafty Arts to grow to become a multi-million-pound company. They also run Art of Business which is a teaching platform for shop owners and online retailers wanting to grow their business.