Articles
Product, price, place and promotion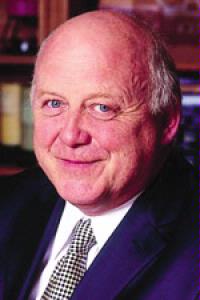 Clive Harper
Marketing is proven to reap many rewards in business. However, what is so wonderful about the strategy is that you personally tailor it to suit you and your business, which means that whether you have a huge budget or none at all you can still enjoy marketing as part of your business plan.

The basic elements of marketing are termed as a 'marketing mix', otherwise known as the four Ps - Product, Price, Place and Promotion. Each of these elements work together to create a marketing technique and it is completely up to you how much emphasis you place on each element. By having a thorough understanding of how you want to position your business, you can mix the elements to your benefit; it's simply a case of juggling resources to decide on the best mix and which areas of your business needs more investment and priority.

Product - in the retail industry, product is self-explanatory. However, you may want to place emphasis on this element if you decide you need more innovative or improved products compared to your competitors.
Price - this is determined by many factors, such as a brand's RRP, a customer's perceived value of the product and availability of the item on the internet.
Place - this represents your retail outlet. However, this can become an integral part of the marketing mix if you wish to expand to the internet or possibly open a new outlet in another location.
Promotion - the promotional mix is a communication tool between you and your consumer. There are many different methods such as advertising, PR, direct marketing and word of mouth, all of which are detailed further below.

Through trial and error you can decide which elements are to receive the highest importance, time and investment. As your business continues to develop you can alter the mix to suit your need, constantly talking to your customers will also help to provide feedback on which element you need to invest more time in.

As mentioned, promotion has its own mix, which can also be tailored to suit your business. Not all aspects of the promotional mix require a budget, it's just a case of understanding what can be achieved with a little time.

The promotional mix includes many techniques, you may find a trial and error strategy is the best method of determining, which has the greatest impact.

Advertising - advertising is the most well known and widely-used promotional technique. It can be in newspapers and magazines, online, on the radio or television. Generally advertising requires a budget, but there are also ways to secure editorial coverage should you be in a position to support a publication with advertising spend. This will be detailed further in the next article in this series.

Sales Promotion - instore sales are a quick method of boosting sales and footfall. Although they are generally seasonal, there are other sales promotions, which you can run via the press throughout the year, particularly during quiet periods.

Direct Marketing - this is directly communicating with your consumer, such as by flyers and catalogue distribution. The benefit is that is can often be measured.

Public Relations - you can talk to your consumer through the press without an advertising spend. This is generally done via press releases or a simple phone call to the press contact. Unlike direct marketing it cannot always be directly measured through sales, but it will work to build your brand awareness and increase footfall or website hits.

Loyalty Events - Loyalty events are another form of direct marketing, although positioned as a benefit to the consumer, it allows you time to speak to your consumers and offer them an incentive to shop with you again.

Social Networking - this has only recently become another form of the promotional mix. Social networking requires you to create your shop profile on a variety of social websites. They allow you to not only talk directly to your core consumer but to also gain valuable market research.

This is a brief overview of the techniques involved in the promotional mix, a more detailed analysis of how each one can work for you is included in the next article in this series, alongside insider tips and techniques on how to maximise each element.
Date Posted: