New Issue OUT NOW

Cover image provided by Creative Tops

Find out more about the latest industry news and product launches in the current issue of Gift Focus. Why not download the magazine in PDF format from www.giftfocus.com?
---
What's in this issue?
Show previews
Pulse, Exclusively Housewares, PG Live


Dish of the day
Tasty tableware


Capital ideas
London special


Here comes the sun
Summer product showcase


WIN! A voucher worth £750 from Morplan
Plus...
Regular features, news, events, Q&A special - and much more
Next Issue Out
29th June, 2015
---
---
Ashleigh & Burwood launch all-new trade website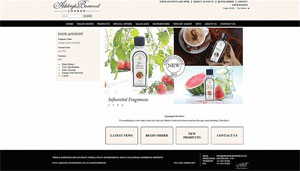 Ashleigh & Burwood is thrilled to launch its all-new trade website. This major upgrade to the former site, which has operated for around eight years, presents a refreshed, streamlined layout and a host of new and improved functions.

Planning and placing orders is now easier than ever, with the new product search facility by category, name, fragrance, colour, code or brand. Once products have been selected, customers will see recommendations for complementary point of sale materials, testers and alternative products.

Other exciting features include the Downloads section, where there are useful files such as the catalogue and price list for the season, instructions and product guides, plus a wealth of beautiful images for in-store, print and online advertising activities. The POS Materials area presents the full range of POS stock items, such as counter-cards, testers and display stands. Other new sections on the site include Latest News, Find my Agent and the new How To reference section, which will complement existing high traffic areas.

To take advantage of this either as a means to place orders, or as an information portal, customers will simply need to register on the new trade website at www.ashleigh-burwood-trade.co.uk.

For customers previously registered on the former site, simply log in in as normal.
---
Gecko's summer bash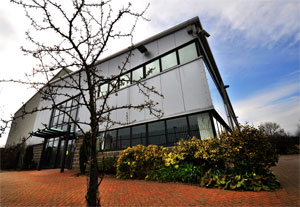 Jewellery supplier Gecko are excited to announce that it'll be hosting an exclusive two day open house event at their distribution centre in Witham, Essex.

With a 'summer party' theme, Gecko, for the first time in its 24 years of jewellery trading, will throw open the doors and invite in their customers, buyers and prospects from all around the UK for a look into the world of Gecko. Between Sunday 28th and Monday 29th June, guests will be given the opportunity to explore the state of the art facilities and working practices whilst enjoying a spectacular day of food, drink and fabulous fun.

RSVP is essential. Those who wish to attend the event should contact Lucy Massey on +44 (0)1376 532 103 or email lmassey@geckojewellery.com to secure a place on their chosen day.
---
Biggest PG Live 2015 ever
Over 250 exhibitors will be showcasing their latest collections, ranging from major publishers and leading brands, to boutique names and new designers.

The PG Live line-up includes leading brands such as Woodmansterne, Wendy Jones-Blackett, Paper Rose/The Art Group, The Art File. Many of these major exhibitors – such as Hallmark, UK Greetings, Carte Blanche, Paperlink and Gemma – are making PG Live their only trade show appearance of the year.

This year's show will also be playing host to the Springboard and Springboard Extra sections which have grown dramatically this year. Many of the 130 new and emerging publishers will be launching their fresh talent at PG Live for the very first time, as they make their exciting debut within the greeting card market.

Register now at www.progressivegreetingslive.com to ensure you receive an exclusive PG Live show preview.
---
Loving summer at RJB Stone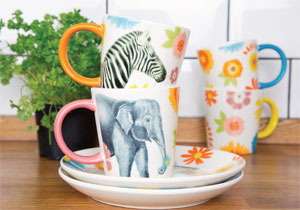 Celebrating summer with a love of trends and a fresh look at fun, RJB Stone, the home of Sass & Belle, brings colour and inspiration to 2015. RJB Stone's Sass & Belle Safari Floral collection whisks together creativity and style. The company's Bohemian Ceramics range makes this season's hottest kitchen trend a work of art. The Exotic Romance collection spices up interiors with a fusion of exotic classical prints and positive mottos. Mastering a partnership between retro and contemporary, pastels play with primary colours to create complementary home accessories with some of this year's favourite patterns, while its gifts have a one-of-a-kind touch class.

For further information, contact www.rjbstone.com
---
City Sketches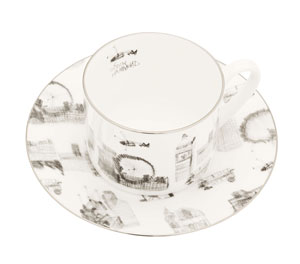 This fine bone china, silver edged City Sketch cup and saucer features images by Arthouse Meath artist, Simon Hammond. Simon is 50 years old and was diagnosed with autism at the age of three. For Simon, drawing is a means of making order and sense of his world and he often creates pictures of the day's events before going to bed. Simon particularly enjoys detail in his artwork, which is evident in his drawings of intricate buildings.

Arthouse Meath is a social enterprise that presents the talents and skills of adults living with complex epilepsy, learning and physical difficulties. Artists work alongside art instructors who enable groups or individuals to create artworks, which are developed into designer products for sale. The company offers something new with a refreshing perspective. 100 per cent of sales revenue goes back into the business for ongoing development.

For further information, contact www.arthousemeath.com
---
Forthcoming Events
Please note: All dates are subject to changes, contact organisers for more information before making arrangements.
To view more events, please visit the events page on our website.
PG Live
Business Design Centre, Islington, London
Web: www.progressivegreetingslive.com
Dates: Tue, 2 Jun 2015 - Wed, 3 Jun 2015
Exclusively Housewares 2015
Business Design Centre, 52 Upper Street,
London N1 0QH
Web: www.exclusivelyhousewares.co.uk
Dates: Tue, 9 Jun 2015 - Wed, 10 Jun 2015
Time: 9th June - 9am to 5.30pm; 10th June - 9am to 5.30pm
Home & Gift
Harrogate International Centre, King's Road, Harrogate, North Yorkshire HG1 5LA
Web: www.homeandgift.co.uk
Dates: Sun, 19 Jul 2015 - Wed, 22 Jul 2015
Time: Sun - Tues 9am - 6pm; Wed 9am - 4pm
---


Walking on sunshine

With the exciting arrival of the royal baby, we've put together a fabulous collection of baby giftware from babygrows to booties (page 40) fit for a future king or queen.

The spring shows are still in full swing. After much anticipation, we're excited to explore the new trends and fashionable finds Pulse has to offer – and, of course, to meet all of the fresh new designers at Launchpad. You can peruse our preview on page 67. Exclusively Housewares and PG Live are also just around the corner – our show guides will give you the lowdown of what to expect.

With summer fast approaching, our summer product showcase (page 19) will tempt you with bright and uplifting products to stock your shelves and entice customers. Complementing this is our bath and body feature (page 53) with products to get your body feeling great, ready for the promises of the high season.



Rachel Westall, Editor
Make sure you email editor@giftfocus.com to keep us up to date with all your news
---
WIN a Morplan voucher worth £750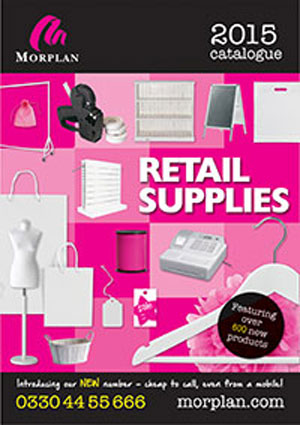 To celebrate the launch of its biggest ever catalogue, Morplan is offering a £750 voucher to spend on any of its products. You could refresh your shop fittings, update your displays, choose carrier bags or gift boxes printed with your name and logo or simply use it as you need it on the everyday consumables your store requires. Be inspired by over 600 brand new products including coloured clothes rails, summery striped carrier bags, wooden jewellery display stands and a new collection of exclusive sale promotion material.

Morplan offers over 5,000 products for the retail industry with free delivery on orders over £85 (exceptions apply), free credit and a no-quibble, 14-day money back guarantee. Trading for over 170 years, the company attributes its longevity to offering the quality you demand at the prices you enjoy with the service you expect.

To find out more visit www.morplan.com or call +44 (0)330 44 55 666 and ask for a catalogue.

The lucky winner will receive a Morplan voucher worth £750.
Enter here
---
Amscan International launches four colour print latex balloons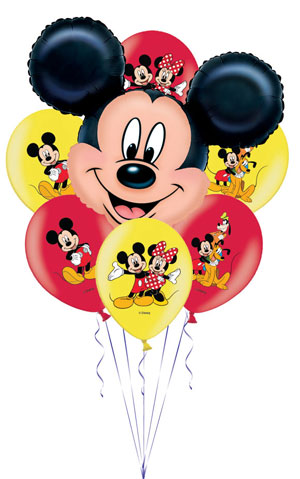 Amscan International has extended its latex balloon offering to include a new range featuring a vibrant four colour print. There are five licensed designs featuring major Disney and Marvel properties including; Frozen, Mickey and Minnie Mouse, Disney Princess and Spider-Man; which are in stock and available now to retailers within the UK.

Anton Schygiol, Director of latex and foil balloons at Amscan International commented, 'This is an exciting new innovation to be able to offer to retailers featuring some of the hottest children's properties. The new four colour print balloons bring the characters to life and offer a new perspective to enhance the overall party theme. Each pack can be used to create a fantastic balloon bouquet that makes a perfect visual statement.'

The new balloons can also be coordinated with Amscan's range of licensed foil balloons by Anagram as pictured, in addition to its broad selection of tableware, decorations and party accessories to create a complete theme.

View the full range at www.amscan.co.uk
---
Tilnar Cycle Challenge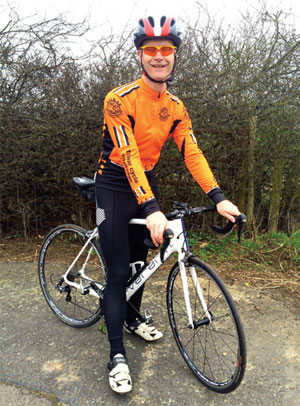 Tilnar Art is excited to announce the launch of the Tilnar Cycle Challenge. The Challenge is an annual cycling endurance event set on a single day of the year, 20th June 2015. The aim is to ride as many miles as possible within a 15-hour time frame (6am - 9pm).

For some it'll be a chance to compare their cycling endurance on their own local roads to all other participants on one day each year. Participants can choose to start and finish anytime within the time limits and they choose their own route.

The Tilnar Cycle Challenge was the idea of the company's Managing Director, Tom Hawes. As a keen road cyclist, he wanted the challenge of seeing how far he could cycle in one day each year. When Tom mentioned it with his local cycling group, they loved the idea and so the Tilnar Cycle Challenge was born. The premise is very simple - how many miles can you ride in one day? It doesn't matter whether your aim will be to ride 10 or 100 miles, everyone can enter and it's your own personal challenge.

Tom wanted the Tilnar Cycle Challenge to raise money for charity and he wanted it to help some of those areas from where Tilnar Art buys products. So, in its first year, Tom wanted £9 of all £12.95 entry fees to go straight to Porridge and Rice, a charity supporting children from the slums in Nairobi.

For more info and to get involved, please visit www.tilnarcyclechallenge.org
---
Into the blue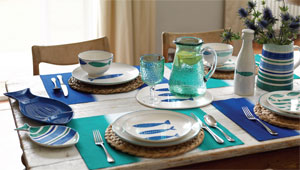 Creative Tops is pleased to present a new tableware and home accessories collection, Into The Blue from Mikasa. Celebrate the watery wonders of the sea with this contemporary tableware collection featuring natural illustrations and sea blues and seaweed greens. The mix of different materials from stoneware, coloured glass and ombre fabrics, provides an authentic hand-made, rustic feel. This tableware assortment enables the user to mix and match across the range, using stripes and fish elements on crisp white backgrounds as well as pretty accent pieces, helping to create a stylish contemporary feel in the home.

For further information, contact www.creative-tops.com
---
Congratulations!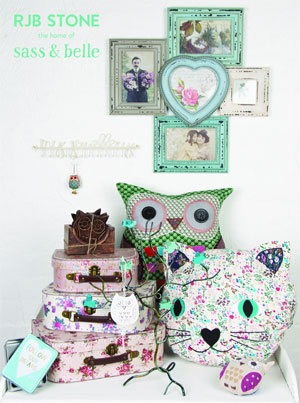 The winner of our March/April 2015 competition is Suzannah Jackson from Stockbridge. She's won £750 worth of stock from RJB Stone for gift shop The Owl and the Pussycat.
---


---
---
---
---
---
---
---
---
---
---
---
---
Bookishly wins Most Romantic Gift award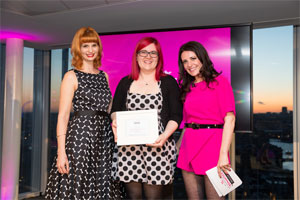 The Mills & Boon Romantics Awards took place in central London on 30th April, bringing together and recognising the UK's most romantic companies, places and faces for the very first time. Bookishly, who specialises in gifts inspired by literature, walked away with the prize for most romantic gift.

For further information, visit www.bookishly.co.uk
---
Sales Director for Dartington Crystal dies at just 52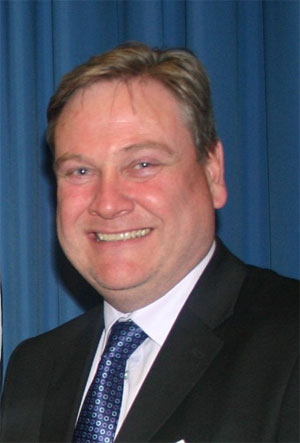 Rob Kindred, the UK Sales Director for Dartington Crystal sadly passed away on 25th March at St Peters Hospice Bristol at just 52 years of age. Rob had only recently been diagnosed with an aggressive terminal condition but retained his lively spirit and warm nature throughout his last few weeks.

After an early career in the Royal Navy that included service in the Falklands War, he applied his enthusiastic personality and tenacity to commercial selling. Having held sales roles for Waterford Wedgwood, Stuart Crystal and Caithness Glass, Rob joined Dartington in 2004 where he helped build both a strong sales team and enduring relationships with his customers. Many customers and colleagues were fortunate to count Rob as a personal friend. He's remembered for his great humour, endeavour and thoughtfulness to all who worked with him. Rob leaves wife Vicki, son James and daughter Zara.

Donations can be made in his memory at his tribute page on www.stpetershospice.org.uk
---