Best Kept Secrets
3G Coopies Field, Morpeth, Northumberland NE61 6JT
Telephone: 01670 512222
Email: sales@bestkeptsecrets.co.uk
Web: www.bestkeptsecrets.co.uk
Company Profile:
Best Kept Secrets produce seriously scented hand made high quality candles and soaps for every occasion.

From their award winning gift sets Three Lites and Super 7's to 50 hour burning Candle Tins and beautiful diffusers, Best Kept Secrets have superior products for the independent retail market.

See us at all the major UK trade shows, and we will handle personally your trade enquiries.
Contact Name: Vanessa Curry
Product Categories:
Candles/Home Fragrance, Christmas products, Design-led gifts, General giftware, Homeware, Interior accessories
---
Product Category: Candles/Home Fragrance
---
Product Category: Christmas products
---
Product Category: Design-led gifts
---
Product Category: General giftware
Product Name: Gift Boxes
Description: Our gift box ranges have been recognised nationally with nominations in the Gift of the Year Awards for the last 2 years running.

We offer outstanding value with 3 or 7 large tea lights packaged with 6 variations on each product.

These offer an excellent gift for any occasion or an ideal treat for those who love beautifully hand crafted and delicately fragranced candles in their home.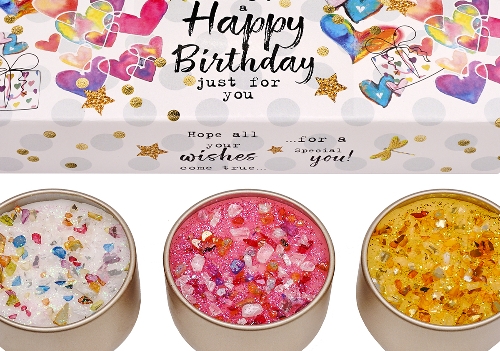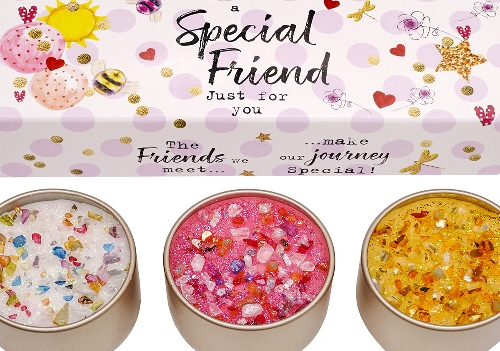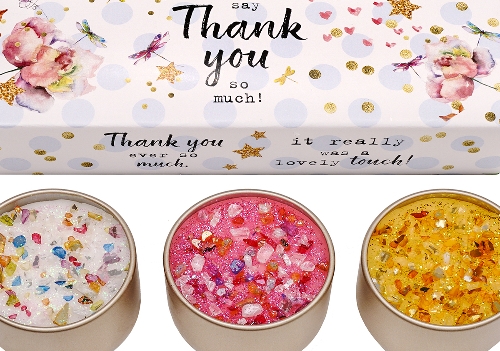 ---
Product Category: Homeware
Product Name: Glass Candles
Description: Our candle ranges cover long lasting candle tins, 4 wick candles, tea light gift packs, roly poly votives and our hugely popular glass candles.

In a distinctive range of colours and fragrances our hand crafted candles produced in the heart of Northumberland make our products some of the best sellers in independent gift stores across the country.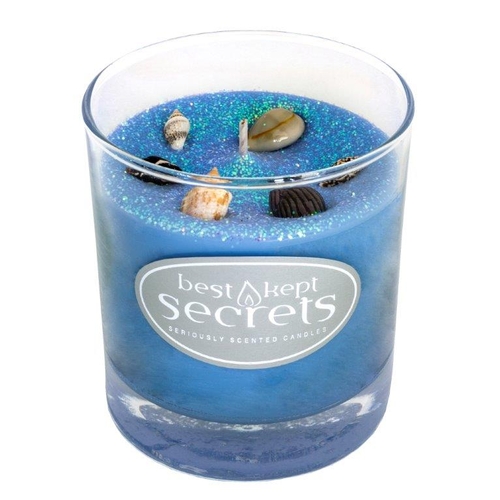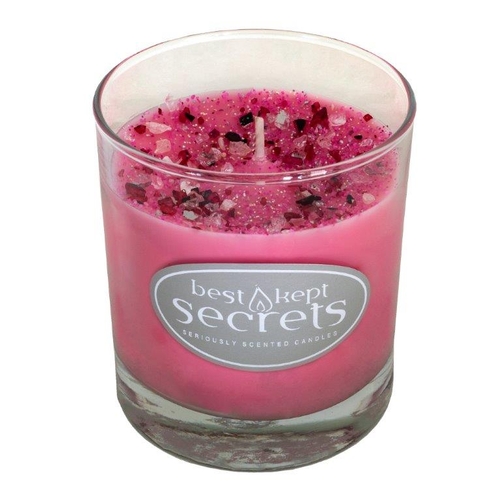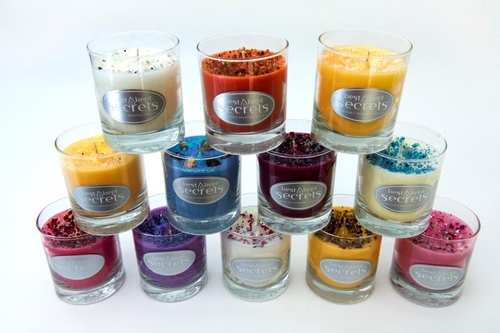 ---
Product Category: Interior accessories
Product Name: Sparkly Diffusers 100ml and 50ml
Description: Fifteen sparkly diffusers to add something elegant, lasting up to 3 months and six weeks respectively.

Available in:
• CASPIAN SILK – Bergamot, citrus, neroli, cyclamen & sandalwood
• CLASSIC COTTON – Crisp & clean bergamot, lemon, cyclamen & sandalwood
• DAISY BOUQUET – Fresh floral notes of jasmine, lily of the valley & radiant musk.
• FAERIE WISHES AND KISSES – Warm & aromatic saffron & myrrh
• FREESIA – Freshly picked freesias, combined with bergamot, tuberose & sandalwood
• FRESH LAVENDER – A sensual bouquet of ylang ylang, wild lilies & English lavender
• HOT CINNAMON – Vibrant & spicy, warm & comforting woody notes with hints of clove & orange
• LEMONGRASS – Fresh, lemony notes of musky patchouli & cedar on a warm base
• LIME, COCONUT AND VANILLA – Sun ripened lime, coconut & vanilla pods
• PURE JASMINE – A floral feast. A subtle gardenia, lily & amber fragrance combination
• PLUM CHAMPAGNE – A warm centre of cassis, may rose, lily & vanilla
• PINK POMEGRANATE – Dark fruits, pomegranate, sweet amber with sandalwood & plums
• SWEET PEA – A subtle fragrance with hints of sweet pea, rose, lily & apricot.
• TUSCAN VELVET – Melody of rose, lily, mandarin, lemon & vanilla
• WATERMELON – Light, refreshing thirst quencher
---