The Lagoon Group
Oriel House, 26 The Quadrant, London TW9 1DL
Telephone: 020 8563 6520
Email: sales@thelagoongroup.com
Company Profile:
Lagoon is the largest supplier of games, puzzles and related products to the UK gift market.

Lagoon Games, as the company was originally called, was started in 1987 by Simon Melhuish, whose intention it was to sell interesting games and puzzles to the UK gift trade.

The first fair we exhibited at was Harrogate in 1988, where we had a stand that was no bigger than a broom cupboard and a total of only seven products. Nevertheless the fair was a huge success and we have never looked back.

Today, over 30 years on we made a decision to go back to our roots and develop world-class Games and Puzzles for the gift trade and the response has been phenomenal with products selling so fast they hardly have time to touch the shelves.
Product Categories:
Children's products/games, Design-led gifts, Tabletop
---
Product Category: Children's products/games
Product Name: David Walliams Mega-tastic Challenges Game
Description: A great game for ages 8 to 80. Players need to go round the board collecting characters from David Williams' books by successfully completing either a physical feat or mental challenge. Educational yet fantastically good fun.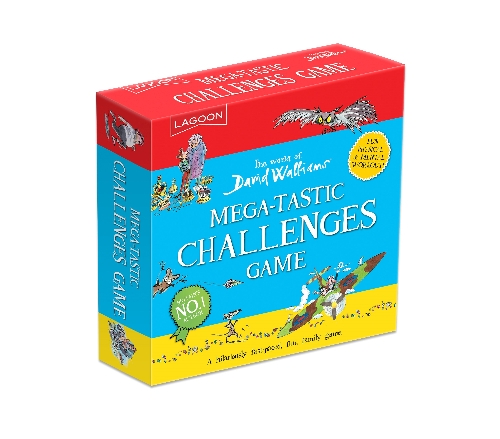 ---
Product Category: Design-led gifts
Product Name: After Dinner Quiz
Description: A perfect accompaniment to any dinner party or family get-together. This After Dinner Quiz is designed to look like a delicious box of chocolates and is packed full of 300 questions from General Knowledge, Sport, Entertainment and History.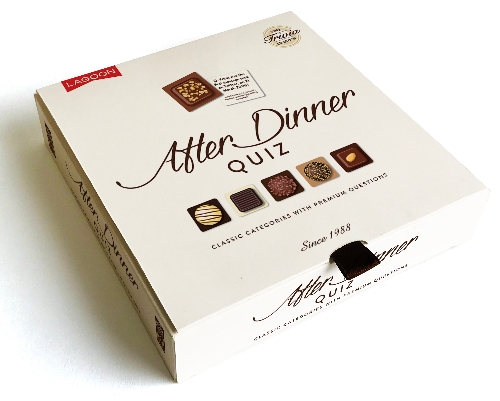 ---
Product Category: Tabletop
Product Name: Brainbox
Description: A tabletop version of the best-selling visual memory game. The object of the game is to study a card for 10 seconds and then answer a question on the roll of a die. Fun, fast-paced and educational, these great, compact games provide endless entertainment as well as improving visual recall. Perfect for children in Key Stage 2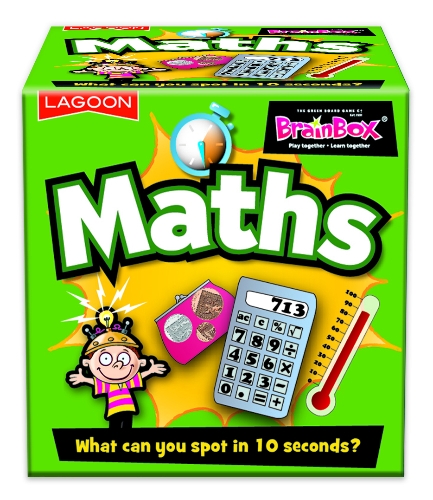 ---