iBeani
Unit 13 Warsop Enterprise Centre, Warsop, Nottinghamshire NG20 0AF UK
Telephone: 01623 844086
Email: sales@ibeani.co.uk
Web: www.ibeani.co.uk
Company Profile:
iBeani is designed to bring comfort and style to the luxury of relaxing with your tablet device.

Ultra-lightweight, Award Winning and UK made, iBeani is a suitable holder for any tablet, eReader or book, at any viewing angle on virtually any surface. Offering on-trend designs to suit all, with carefully chosen fabrics complimenting decor and other home furnishings, iBeani is becoming the must have life-style accessory for the home, as well as remaining an excellent gift idea.

With premium packaging, iBeani sits confidently on the shelf with other gifting products, home-accessories and tech, moving the brand from strength to strength.
Contact Name: Ashley Freer
Product Categories:
Christmas products, Design-led gifts, Executive gifts, General giftware, Homeware
---
Product Category: Christmas products
---
Product Category: Design-led gifts
---
Product Category: Executive gifts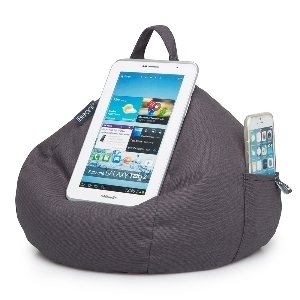 ---
Product Category: General giftware
---
Product Category: Homeware
---