Lesser & Pavey Ltd
Leonardo House, Fawkes Avenue, Dartford, Kent DA1 1JQ England
Telephone: 01322 279225
Fax: 01322 279586
Email: sales@leonardo.co.uk
Web: www.leonardo.co.uk
Company Profile:
Established in 1971, Lesser & Pavey are a leading UK Trade Supplier of Giftware & Homewares. By priding ourselves on fantastic quality at great value for money, our brand "The Leonardo Collection" has become renowned worldwide.

Based near London, our 15,000 sq.ft Offices & Showroom boasts over 4,000 products. We regularly exhibit at trade shows like Spring & Autumn Fair at the NEC in Birmingham, and our Field Sales Team are on-call all year round.

We license artwork from popular artists including Hearts Designs, Jennifer Rose and The Macneil Studio, plus our in-house Design Team can develop bespoke ranges with clients.
Contact Name: Julian Hunt
Product Categories:
Baby/Children, Candles/Home Fragrance, China/glass/ceramics, Christmas products, Design-led gifts, General giftware, Homeware, Interior accessories, Stationery/desk items, Tabletop
---
Product Category: Baby/Children
Product Name: Baby/Children ranges
Description: Farmyard - We have added these cute Farmyard gifts to our Little Stars range, including a drink bottle, folding storage box, laptray, lunch bag and more.

Little Stars - The range features bowls, plates, beakers, cutlery and trays, available in vehicle, dinosaur, princess and unicorn designs.

Mad Dots Baby - The award winning Hearts Designs have come up with a lovely range of "Beautiful Baby" gifts, exclusive to Lesser & Pavey, including Gift Sets and Trinkets.

Check out our website for more great Baby/Children ranges: www.Leonardo.co.uk
---
Product Category: Candles/Home Fragrance
Product Name: Candles/Home Fragrance ranges
Description: Desire Candles & Diffusers - The range includes four lovely fragrances, Fresh Linen, Orchid Blossom, French Vanilla and Passionfruit, each available in two sizes.

Gold Edition Candles & Diffusers - We have eight designs including Marvellous Mum and Fabulous Friend, each available in either glass or tin.

Mad Dots Occasions - We've added these gorgeous diffusers to our Mad Dots range, just for Mum, Nan and Grandma - perfect for Mother's Day!

Check out our website for more great Candles/Home Fragrance ranges: www.Leonardo.co.uk
---
Product Category: China/glass/ceramics
Product Name: China/Glass/Ceramics ranges
Description: Anthina - Inspired by William Morris, our range of Anthina housewares includes sets of 4 and 2 fine china mugs, a breakfast mug, scented candle and more.

Jennifer Rose Country Life Birds - Designed by artist Jennifer Rose and exclusive to Lesser & Pavey, the range includes housewares and textile gifts.

Let's Party - This brand new range of glassware features a selection of colours and designs such as "I am Ginvincible", "Let's Get Fizzy" and "This Girl Runs On Gin".

Check out our website for more great China/Glass/Ceramics ranges: www.Leonardo.co.uk
---
Product Category: Christmas products
Product Name: Christmas ranges
Description: Christmas Macneil Robins - A great selection of gifts for Christmas, exclusive to Lesser & Pavey from The Macneil Studio, including housewares and home accessories.

Christmas Macneil Santa - Also designed by The Macneil Studio, this Christmas range includes fine china mugs, baubles, tea light holders, a scented candle and more.

Christmas Winter Robin - Designed by artist Jennifer Rose and exclusive to Lesser & Pavey, our new Winter Robin range offer a great choice of housewares and gifts.

Check out our website for more great Christmas ranges: www.Leonardo.co.uk
---
Product Category: Design-led gifts
Product Name: Design-LED Gift ranges
Description: Light Boxes & LED Gifts - Get creative with our Cinematic Light Boxes which come in four sizes, plus there's Glitter Lamps, LED Signs and Plaques too.

LED Bottles - Features a great selection of novelty jars with Unicorns, Mermaids and Fairies, and friends & family bottles for Mum, Daughter and Sister.

Check out our website for more great Design-LED Gift ranges: www.Leonardo.co.uk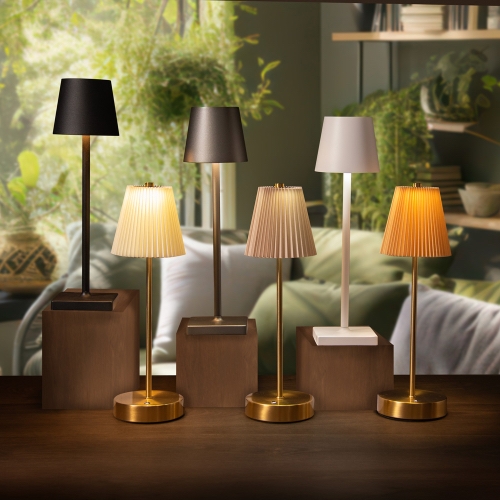 ---
Product Category: General giftware
Product Name: Giftware ranges
Description: Gents Society - Featuring a "Down the Hatch" hip flask and glass tankard, "Whiskey Business" whiskey glass and an "Executive Notebook"; perfect for him.

Macneil Cats & Dogs - Whether you're a cat lady or a dog lover, this new range by The Macneil Studio includes fine china mugs, coasters, trays and treats tins.

Water Colour Occasion - Gifts for Mum, Nan and Auntie, including Fine China Mugs, Purses, Notepads and Candle. Perfect with Mother's Day in mind.

Check out our website for more great Giftware ranges: www.Leonardo.co.uk
---
Product Category: Homeware
Product Name: Homeware ranges
Description: Wedding Mugs & Gifts - We have a great selection of wedding gifts such as "Mr & Mrs" gold and silver glasses, as well as passport holders and luggage tags.

Wild Side - Our Wild Side ranges feature housewares like a fine china mug and tea for one, ladies accessories including a clutch bag and purse, plus mirrored gifts like photo frames and more.

Check out our website for more great Homeware ranges: www.Leonardo.co.uk
---
Product Category: Interior accessories
Product Name: Interior Accessories ranges
Description: Exotic Arts - Make a statement at home with our range of Exotic Arts figurines and ornaments, including Buddhas, Egyptian, Giraffe, Cheetah, Elephants and more.

Glass Vases - Our brand new range of glass vases offers a variety of styles to choose from, now available to order.

Silver Art - Add some glamour to your home with these stunning Cheetah figurines, with a great choice of ornaments available in the range.

Check out our website for more great Interior Accessories ranges: www.Leonardo.co.uk
---
Product Category: Stationery/desk items
Product Name: Stationery/Desk Items ranges
Description: Animal Gifts - Amongst our animal ranges we have Toucans, Sloths and Unicorns, with a fab choice of gifts like Fine China Mugs, Money Boxes and Notebooks.

Bamboo Eco-Friendly Gifts - The range includes Travel Mugs and Feeding Sets, which are made from bamboo fibre material and are great for the environment.

Card Protectors - These fun card protectors are RFID blocking, keeping your cards safe and looking funky! Available in assortments.

Check out our website for more great Stationery/Desk Items ranges: www.Leonardo.co.uk
---
Product Category: Tabletop
Product Name: Tabletop ranges
Description: Bamboo Eco-Friendly Gifts - The range includes Travel Mugs and Feeding Sets, which are made from bamboo fibre material and are great for the environment.

Highland Cow - Make a bold statement with our Highland Cow gifts! The range includes a fine china mug, coasters, placemats, lunch bag, shopper and more.

William Morris Golden Lily - Our latest William Morris range showcases the Golden Lily design on a variety of housewares including Fine China Mugs.

Check out our website for more great Tabletop ranges: www.Leonardo.co.uk
---