Articles
Mobile commerce - a pragmatist's guide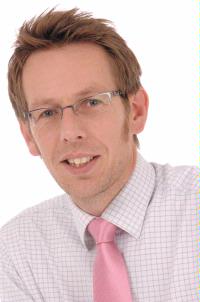 As a provider of systems to multichannel retailers my company has to keep up with the lightening pace of consumer change. So here is a quick guide to mobile commerce for those looking to make some pragmatic decisions about what to do.

The real story about growth

There is no shortage of news about growth in mobile commerce. Well, it is true that more owners of mobile phones in the UK are making purchases from their devices. But it can be hard to get perspective. Often a good source of grounded information is the IMRG (UK's industry association for e-retailing). Their recent report revealed that mobile sales were 0.4% of all e-commerce sales at the beginning of 2010 rising to 3.3% by the middle of 2011. So this means two things. Firstly the growth is rapid. and secondly the percentage of web sales via mobile is still small, and the vast majority (97%) of sales are not made from mobile devices. But what about the number of visitors to websites from mobiles? The percentage of visits has also increased, from 1.4% at the start of 2010 to 7% by mid 2011 and as high as 12% for some retailers. David Smith, IMRG chief marketing/communications officer, said: "Mobile has been discussed for a while now as an important channel for retailers to engage through, and with some retailers having up to 12% of their traffic coming through that channel, its popularity among consumers is clear." Research from retailers that use the Intelligent Retail system show similar numbers, 11% of traffic is from mobile phones although our retailers on average have 8% of orders from mobile phones so higher than the IMRG statistics. This shows that overall there is a lot of growth in the number of people visiting from mobiles, however people still have less confidence in buying using these devices. But that is changing.

What is driving this growth and will it continue?

Consumer demand is driving growth, backed by the mobile phone companies and innovative smartphone devices. Smartphones are the ones with touch screens or full keyboard that you can run apps on and browse the internet. As far as technology adoption is concerned, smartphones are in the middle of what is a perfect storm! I'm not sure we have ever seen anything like this before. Smartphones cost as much as a computer but are given away at a fraction of the price with a mobile phone contract. The contract often lasts 12-24 months. Then the user gets a new phone for very little cost. This fuels the rapid adoption of new computer technology like never before.

The network operators see that people want to use smartphones on the internet and are increasingly giving away internet access to compete with each other. This means that within 12-24 months millions more people will have the opportunity of upgrading to a smartphone with internet access for relatively little cost. Do you remember when the Government sold the 3G (mobile broadband) licences for a fortune back in 2000? They sold for £22 billion; people called it the biggest auction ever! Well now 3G is being used as a key part of the mobile phone offering. It's payback time. So yes mobile commerce will continue to grow. According to latest figures mobile phone sales will grow on average by 42% per year until 2016.

What will be the important types of mobile system?

The top three smartphone systems to consider for your website are Apple iOS (as on the iPhone and iPad), Android and Blackberry. Google's Android is forecast to be the most popular and is currently selling on 50% of new smartphones vs. just under 20% for iOS. Blackberry sells on roughly the same as iOS. Research from retailers that use our system show that on average 60% of visits are from Apple mobile devices like iPhone and iPad. However with the majority of new devicesusing Android the balance will undoubtedly shift in the future. In the next issue we look at going mobile - the options as well as different ways to take payment and multichannel with mobile.
Date Posted: