Safety in the workplace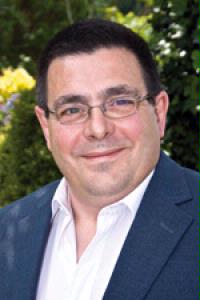 Tony Barritt
When you run your own business there is so much to do that keeping up with all the rules and regulations on issues like health and safety can slip down your to-do list. However, your business has legal responsibilities to ensure the health and safety of your employees and other people affected by your business' activities, such as customers and suppliers.

Implementing health and safety measures
doesn't have to be expensive, time-consuming or complicated. In fact, poor health and safety can lead to illness and accidents and significant costs for your business, so effective health and safety practices pay for themselves. They also improve your reputation with customers, regulators and your own employees.

Who has responsibility?
Within any business everyone has health and safety duties - from the business owner or director through to supervisors and employees. The law requires you to appoint someone who is competent to meet your health and safety needs - this doesn't have to be the business owner; it can be a partner, manager, employee or even someone from outside the business. The person with overall responsibility for the health and safety policy and risk assessment must make sure that everyone else is aware of the policy and their responsibilities.

Inspectors from your local authority enforce health and safety in shops, offices, hotels, catering and leisure industries, visiting workplaces to check that people are sticking to the rules. They investigate some accidents and complaints but mainly they help you to understand what you need to do: they enforce only when something is seriously wrong.

Health and Safety Policy and Risk Assessment
As an employer, you must assess and manage health and safety risks, even if your business is very small or you are just a one-person operation. Accidents and ill health can not only ruin lives but they can also damage your business. If you or an employee are out of action due to an accident, for example, then your profits will be affected if you have to take on someone else to cover a period of sick leave. This could have serious implications for the future of your business.

If you have more than five employees you are legally obliged to have a written health and safety Policy. Even if you have fewer than five employees it is still good to write a policy as it will help you identify any hazards and the steps needed to avoid them, as well as making your staff aware of heath and safety issues.

Your health and safety Policy should explain who you are, how your business is organised and run and who does what. It should then say what standards you aim to achieve and how you will do this. You should also show how you will check that you are meeting the standards and record what you are doing. You can download an example of a health and safety Policy from the HSE website www.hse.gov.uk.

In order to identify activities or situations which might be a hazard in your workplace you should carry out a risk assessment. This is a careful examination of what could cause harm to people in your business. It is an important tool in protecting your workers and your business because it helps you decide whether there is a high or low risk that a potential hazard could cause harm. Most hazards can be readily controlled by straightforward measures. If, for example, your floor becomes slippery when wet you should provide suitable mats to soak up excess water at your entrance and use signs in wet weather to make customers aware of the issue.

In a small retail business you may think there aren't many risks because you don't use machinery or handle hazardous substances, but areas you should look at include:
+ Working at a height - when you are changing lights, changing your window display or cleaning high up
+ Lifting - moving things to and from your stock room
+ Workplace transport - deliveries, vehicles, access to your premises
+ Electrical equipment - for example computers, kettles, fans, heaters
+ Providing and maintaining facilities - toilets, floors, stairs
+ Fire safety
+ Preventing slips and trips.

When carrying out your risk assessment take advice from the people who are directly affected such as those working in a particular area or on a specific task. Often you will find that as well as offering good advice on health and safety they will also have some useful ideas about improving efficiency. Health and safety should benefit your business not harm it, so don't over complicate it and identify clear actions to remedy any hazards that might cause accidents.

Once you have completed the assessment it is important to carry out your actions, checking and reviewing that they have been completed as you go through the list. If you need to make a number of improvements, you should produce an action plan listing the most important things first.
The golden rules for your policy are:
+ Say what you are going to do
+ Do what you say
+ Keep a record showing what you have done and when you have done it

Of course, even under the best systems accidents can still happen but you should be able to show that you have assessed your business carefully and taken reasonable steps to ensure that your staff and your customers are not exposed to unnecessary risks.

Training
You have a duty to ensure that your employees understand and carry out their responsibilities regarding the safety rules that you have set up, training them where necessary. You must display the health and safety law poster or provide your staff with the same information in a leaflet available from the HSE.

When new systems are introduced, or when new staff join your organisation, it is important that suitable training is conducted to ensure that everyone is up-to-speed with the new requirements. It is also important that training records are accurately maintained so that you have clear evidence that the training has taken place. In some cases this includes keeping records of any tests or assessments that staff have undertaken.

Finally, don't forget to review your risk assessment regularly, especially if you make any changes in your workplace, so that it remains up-to-date and effective. New regulations come into force from time to time, so you need to take these into account as well.

Recording and reporting accidents
You are legally responsible for recording and reporting accidents in your business. If anyone does have an accident you should record the incident in an accident book (available from HSE), giving details of what happened, the time and place and the action taken. You should have a first aid box on your premises, so make sure that this is well-stocked.

Under the Reporting of Injuries, Diseases and Dangerous Occurrences Regulations (RIDDOR) you also have to report workrelated accidents which result in an employee being off work for more than three days, as well as diseases and near miss incidents, to the HSE incident contact centre. Although it is unlikely that you will have to do this it is important to know how to make a report: full details are on the HSE website.

Insurance
Having the right insurance is essential to make sure that you are covered in the event of a claim against you. When buying insurance treat it as you would your own home or car insurance: always use an authorised insurance company and check around for the best cover and price. You should have:
+ Employers Liability Compulsory Insurance: this insurance is essential if you have any employees as it provides cover if a member of staff makes a claim against you because of an accident or if they think that their work has caused them ill health. It is only for employees and the minimum cover is £5 million. In certain circumstances you may be exempt: for example if you are a sole trader or only have close family members working for you. You can find out if you need this insurance by checking the HSE website.
+ Public Indemnity Insurance: this covers you if a member of the public makes a claim against you as a result of an accident on your premises.
+ Buildings Insurance.
+ Motor insurance - if your business involves the use of a vehicle.

More information
Putting health and safety into action in your business is important, not just because you have a legal obligation, but also because it is vital to look after yourself when your livelihood depends on your ability to continue working. It is equally important to protect the safety of your employees and your customers to avoid any claims against you.

Use this simple checklist to make sure that you've covered everything:
+ If your business is very new or you have just started up check whether you need to register with the local authority or HSE
+ Take out Employer's Liability Compulsory Insurance
+ Appoint a competent person
+ Write your health and safety policy
+ Assess the risks
+ Provide basic welfare facilities
+ Provide free health and safety training and supervision
+ Consult your workers
+ Display the health and safety law poster
+ Understand the RIDDOR reporting procedures
+ Keep up-to-date

By using the free advice available from the HSE and Business Link, as well as your own and your employees' knowledge of your business, you can easily write a health and safety policy and take the steps needed to make sure your business is a safe place to work and visit.

Further information
To get the latest on health and safety issues and sign up for free and up-to-date email bulletins visit www.hse.gov.uk or phone the HSE infoline +44 (0)845 345 0055. For further information and advice on health and safety in small businesses visit www.businesslink.gov.uk or phone +44 (0)845 600 9006.
Date Posted: