Articles
The power of promotion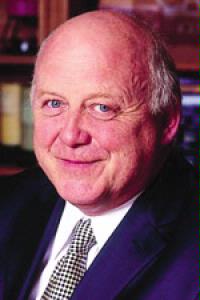 Clive Harper
Promotional techniques have been part of the business world for so long it's assumed that everybody is aware of what they are and how to implement them. But as society changes so too do consumer reactions and so we need to not only embrace proven methods but also adapt to new evolving ones.

The most well known form of promotion is advertising. For an independent retailer this can be in the local newspaper, on the radio or in magazines. However, many newspapers have now moved online with consumers liking to have instant access from their desk.The internet will also allow you to have an instant 'click-through' to your website, allowing you to increase hits and sales.

Running a competition can often result in free media exposure in exchange for a minimum prize value. If you have a website, running a competition can increase hits if the competition entrant has to visit the site to discover the answer to the question. Your local radio station offers an instant communication tool to the whole community and they are always pleased to hear of local businesses that are providing an exciting event, charity support or a competition. You can offer the station competition prizes for their listeners in exchange for a presenter talking about your businesses. If you are confident enough you can suggest being interviewed live on air, but make sure you have something to say! You need to have a 'news' story, which the radio station feels the community will want to know about.

You can hold a loyalty event or a late-night shopping experience with the aim of not only rewarding loyal customers, but of also achieving local press coverage. Other businesses in your local area also provide many promotional opportunities through collaborations. You can work together to place promotional material such as posters or fliers in each other's premises. A local coffee shop is a great business to target, as they may be happy not only to give your fliers to their customers but to also position some of your products in their shop directing custom to you. You can offer your pespective customers exclusive discounts, which is also a good way of gauging how many extra customers you are gaining by.

Working with the local media and community is a proven method of growing brand awareness and is the best place to start for a small business. However, there are many new methods evolving to offer new opportunities. Social networking is a growing tool, which is used by millions of people worldwide. While Twitter was initially created for business purposes it has now become a communication tool for the world and celebrity interest is rapidly spreading. The site allows you to instantly connect and 'talk' directly to celebrities who you consider are relevant to your customers and business. By getting a celebrity tweeting about your brand, you are instantly communicating to thousands of 'followers' who are potential customers.

Facebook allows you to create your own branded page on which you can 'post' product and brand information. Twitter and Facebook can be used together, for example you can announce a competition on your Twitter account and advise customers to go to your Facebook page for further information. Although it may be daunting for first time users, the best way to combat any fears is to have a go! Try searching on social networking websites for other brands, which you consider to be successful and see how they are communicating with their customers. Many of the brands you stock may already be running their own social networking campaign. Search for them on websites and you can see how they are communicating with their customers.

Finally, marketing is a continual strategy. You need to continually use these techniques to ensure success, changing the method to suit what you have learnt from past results. A continual presence in front of your target customer, whether it is online, through direct marketing, in print, radio or even television will reap many rewards and give you the encouragement you need to drive forward. Promotional activities are proven techniques for expanding your business and brand awareness. Here, Clive Harper, managing director of Yankee Candle® Europe explains a variety of methods to consider as part of an effective marketing plan for success

Further information
For further information on Yankee Candle® and advice about marketing telephone +44 (0)1454 454 500 or visit the website www.yankeecandle.co.uk.
Date Posted: