Articles
Protecting your most important assets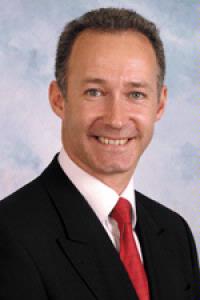 Neil McFarlane
What is important to the success of your business? Your customers are important. So are your stock and premises. The chances are, you will do everything you can to protect them - but what about the key people within your business? Are you going to be able to satisfy your customers? needs without them?

It is often said that it is people who are the most important asset to a business so shouldn't protecting them be your highest priority? Certain individuals may be vital to your future and it is essential that you identify them and protect your business against their loss in the event of illness or death. Examples of key people in the business should be sales executives, designers, directors or shareholders - basically anybody who makes a major contribution to the profitability of a business.

Think about your business and how you attain your profits and consider the following:
+ What if one of your most important sales executives was to die or get a critical illness? What would be the impact on profits?
+ What if your technical specialist was unable to work for a long period of time? What would you do?
+ What if the person who has guaranteed the loans of the business was to die? What would be the view of the lending banks?
+ What if a key employee was to become ill for a long period? How long would you have to pay his salary for? How expensive would it be to replace him?
Until a key person's role is filled you could be losing money. You could miss opportunities with customers or suppliers - in the worst case you may even have to close.

Keyman insurance
So how does a keyman policy work?
The policy is owned and paid for by the business and in the event of a claim the benefit is payable to the business to use as it sees fit to mitigate the impact of any loss. Depending on individual circumstances the proceeds may be tax free. Whatever happens, the business will have a lump sum readily available, or an income stream to help cover ongoing salary obligations. What this means is that you will have the time and money to recruit and integrate a replacement, you will be able to repay those outstanding bank loans or acquire the finance you wanted for expansion. It could mean the difference between success and failure for your business. It needn't be expensive either with minimum premiums starting at around £7.50 per month.
With statistics showing an increasing cost to industry as a result of illness and absence isn't it about time you included your key employees amongst your insurance priorities?
Date Posted: