Articles
Choosing a website designer (part 3)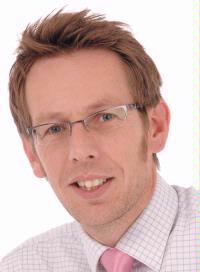 David Mackley
Are you looking to start a new website or refresh your online offering this year? If so two of the most common questions are: "How do I select the right website design company?" and "Where do I start?" Everyone seems to know a website designer but how do you know if they are right to develop your website particularly if you are going to sell online? I have seen retailers spend many thousands of pounds on below standard websites that will always struggle to produce a payback on the time and money invested.

In the first part of this series we looked at how to find a good team that consists of three main roles: web designer (the arty person), web developer (the engineer) and marketer (someone who presents your messages to your market through your website).

In the second part the discussion centred on the importance of finding the right shopping engine - the backbone for your whole website. Whatever you do don't let them build one for you! It can take years to get right, and why re-invent the wheel when there are already some great ones already out there.

In this third part we look at some of the main potential pitfalls and offer some help and advice on how to avoid them.

Web Design Company inexperienced with eCommerce
If a web company has no knowledge of designing eCommerce websites, you will be paying for them to learn. Even if they give you a reduced rate do you really want to be their guinea pig? As they risk making wrong decisions through the process, you will pay for this in time and in reduced earnings. It is also possible they will underestimate how long it will take and end up coming back to you for more money.

Also, what expertise can they bring to the table? It takes years to learn about how to optimise eCommerce sites for search engines and to convert more browsers into buyers. Can they bring this skill with them?

You end up without proper ownership of the design copyright Make sure you are clear on the copyright ownership. Design firms sometimes assign copyright in perpetuity to the client on payment of all invoices. This is a good reason to ensure any work commissioned is confirmed in writing and paid for on time.

For example, some copyright cover is only limited. If you wanted to take some of the design and use it for other purposes for example in a mailshot, this could potentially breach copyright. So it is worth checking up front, particularly if you are having logos created. If in doubt seek legal advice.

Image copyright
Make sure you have permission to use images on your website. Never copy images from Google searches without getting the owner's permission in writing first. There are companies that use software, similar to face recognition software, which trawls the internet to find their images being used without copyright. If your site is found to be using one, no matter how small, you can be faced with a bill stretching to thousands of pounds. Copyright is a serious issue.

Speed
How quickly will the websites pages load on your browser? If pages are slow to load you could be losing customers and getting lower rankings in Google. Check other eCommerce websites, particularly the home page, category pages and product pages. Is there a noticeable difference between these load times and some of the major retailers online? Word has it that Google is paying more attention to page load speed, it's not the most important, but is another factor (in amongst 200 others) to ranking higher in their listings. It's always been important to give your users a speedy experience, you don't want them waiting for pages to load for more than several seconds.

Hosting
If the website is hosted on inferior hardware or managed badly it will be unreliable. Worth checking which hosting company will be used and then look on Google to read about their reputation.
Date Posted: