Articles
Choosing a website designer (part 2)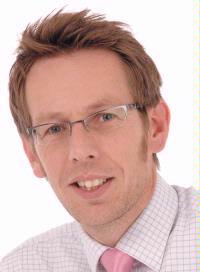 David Mackley
Internet shopping in the UK is still a growth area. According to the voice of e-retail IMRG, growth was 21 per cent in 2009, about 10 times that in the high street. The internet has become just a part of everyday life now for so many people. According to Forrester 28 million UK consumers use internet shopping now, and this will grow to 36 million by 2014.

We have seen in previous articles there are certainly opportunities for independents when a strategy appropriate to the business has been considered, but finding a website company to help create the right eCommerce website can be difficult. I have seen retailers spend many thousands of pounds on below standard websites that will always struggle to produce a payback on the time and money put into it. So whether refreshing an existing website or starting a new one, one of the most common questions is: 'How do I select the right website design company?' and 'where do I start?'

Following Part one in the last issue, which outlined the first two points, here are some more to consider, to hopefully help you make the right choice first time.

3. What forms of payment can be used?
Check what forms of payment can be accepted. It is likely the web company will work with selected providers. Popular ones are PayPal, SagePay, HSBC and the emerging Google Checkout. I would suggest having one method of taking cards such as SagePay or a bank like HSBC, then add in the option to take payments from PayPal accounts because many people find using PayPal so convenient and have money sitting in their accounts that they use on shopping.

TIP. Google Checkout has not yet reached the popularity of PayPal so don't get too precious over this. But it is worth keeping an eye on it.

4. How do you keep it up to date?
This is essential to consider. Once the websitegoes live, how do you add items on to your website? How do you manage stock? It is very easy to underestimate how long it takes to update products on the website and before long the products are out of date or have no pictures or the prices are wrong. Be aware that having a separate website to your shop is just like running separate businesses. The web company you choose should talk you through how you add and update items.

TIP: Check if there are limitations on the number of products you can upload.

Ask the company how you would manage images. A website will need several sizes of image for any one product. A good system will take any size image you throw at it and create the different sizes needed for the website.

This will save many hours of your time. Also ask whether you can have 'zoomable' images. These make a difference to how many people will end up buying from you because they can zoom in to an item and really see the detail of the materials, texture and finishing.

TIP: Stock control is the classic problem. Retailers run on small quantities of stock. When the last item is sold in the shop, who will tell the website that the product is now out of stock?

TIP: If you have a shop, consider a multichannel system, rather than just standalone websites. Multichannel systems let you put products and images on once for your shop and your website. These all run from a single stock system. It makes managing both shop and website much more efficient, and can make the difference between success and failure for an independent retailer's website.

5. How will the website perform in search engines?
Marketing your website is a big topic and will be covered in future articles. However, it starts with choosing the right shopping engine.

A good shopping engine will automatically format your product pages in such a way that the search engines like Google can easily read them. If this happens, they are more likely to get good rankings in the search results.

TIP: There is a simple way to check this without having to know any technical details.
All you do is go to one of the reference sites from the web design company. Select one item they are selling at random and highlight its name. Then copy and paste the name into Google. Now see where that item is ranked. This is not an exact science so repeat for five randomly
selected products. Are they appearing reasonably high up in the rankings? Are other companies higher in the rankings for that same product name? Don't expect it to always be on page one.

As a broad rule of thumb, two or three of the items should appear in the first few pages. Try it with a second website as well. If you are not satisfied, talk to the web company about it before proceeding.
Date Posted: